Arriving Next Week.
In their newest collaboration, Notre and Vans have once again joined forces to bring us a new take on Vault by Vans' OG Style 36 LX silhouette.
The Chicago-based retailer will be looking to reproduce the widespread successes of their other Vans collaborations by continuing to incorporate their playful designs. As seen on Instagram, the collection will be bringing us three different colourways of Vans' Old Skool classic shoe – all inspired by popular cafe drinks. The espresso colourway incorporates an earthy brown hue, while the matcha version also sticks with the earth tones, going for a mixed green, and finally, a dark blue and light grey make-up is used to represent tea.
Notre stated in their release that this collection will be "shedding light on the little things that connect us all", and that "there are many ways of doing things besides your own." This sense of unity is seen clearly through the shoe's design, with Notre's handshake logo replacing the classic Vans Sidestripe emblem, yet the silhouette is still made up of a typical Vans-like canvas material.
Releasing on Notre's website, these three colourways of the newest Vans capsule are to be released on February 3rd, 2022.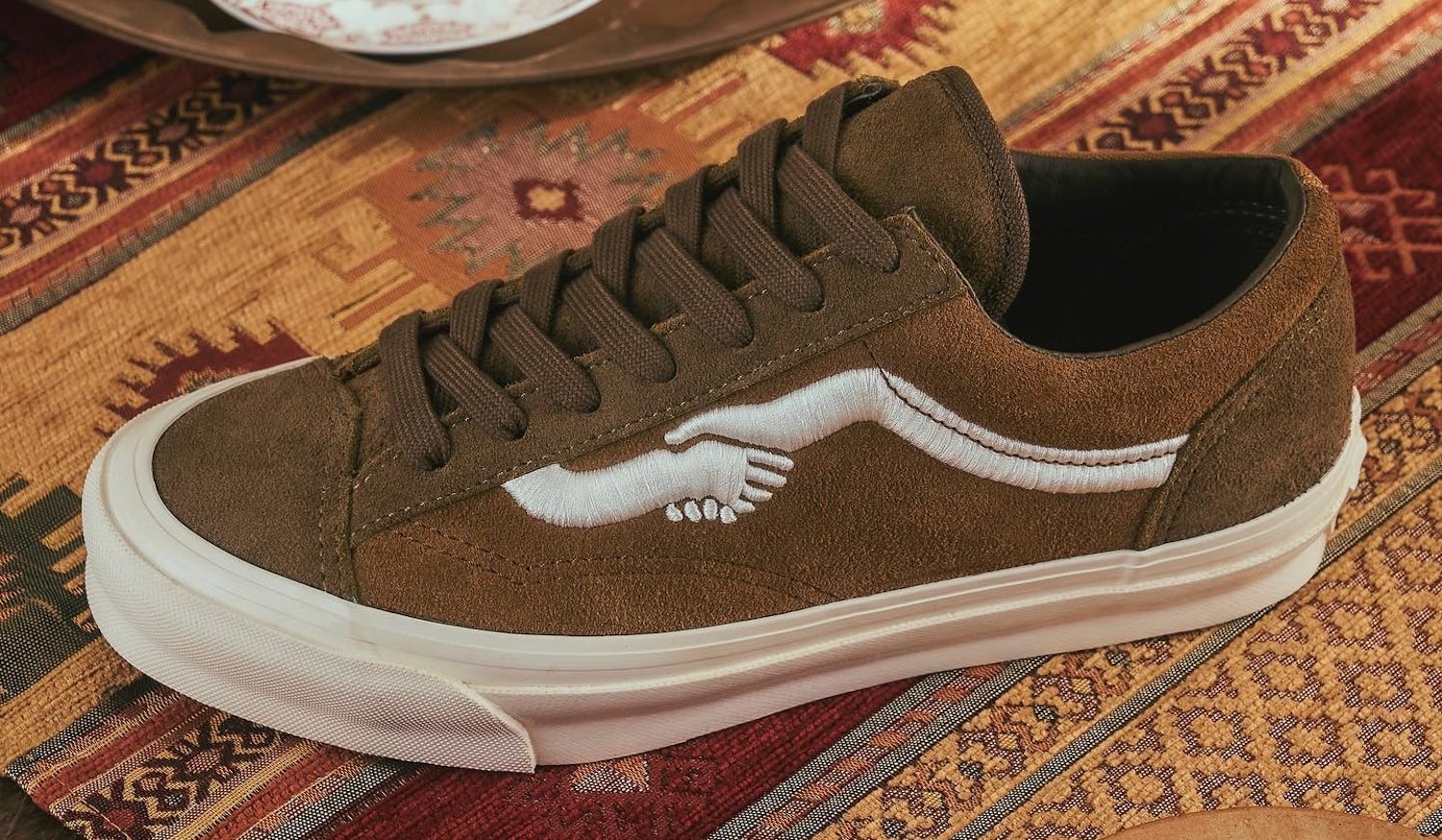 PHOTO CREDIT: @Notre/Vans