For the many that have tracked Daniel W. Fletcher and his career so far, you know this is just the beginning. The young designer already boasts an extensive resumè, having interned at high-fashion heavy hitters like Lanvin, Louis Vuitton, and Burberry, whilst also having competed in the hit TV show Next in Fashion. The artistic director of menswear at Fiorucci continues to push the needle as he unveils his latest endeavor, which sees him combine with Diet Coke for a new campaign. Daniel W. Fletcher and Diet Coke have come together to promote self-love, acceptance, and ultimately being who you are, no matter the circumstances.
We sat down to talk everything Diet Coke, Daniel's distinguished career, sustainability and the future of fashion.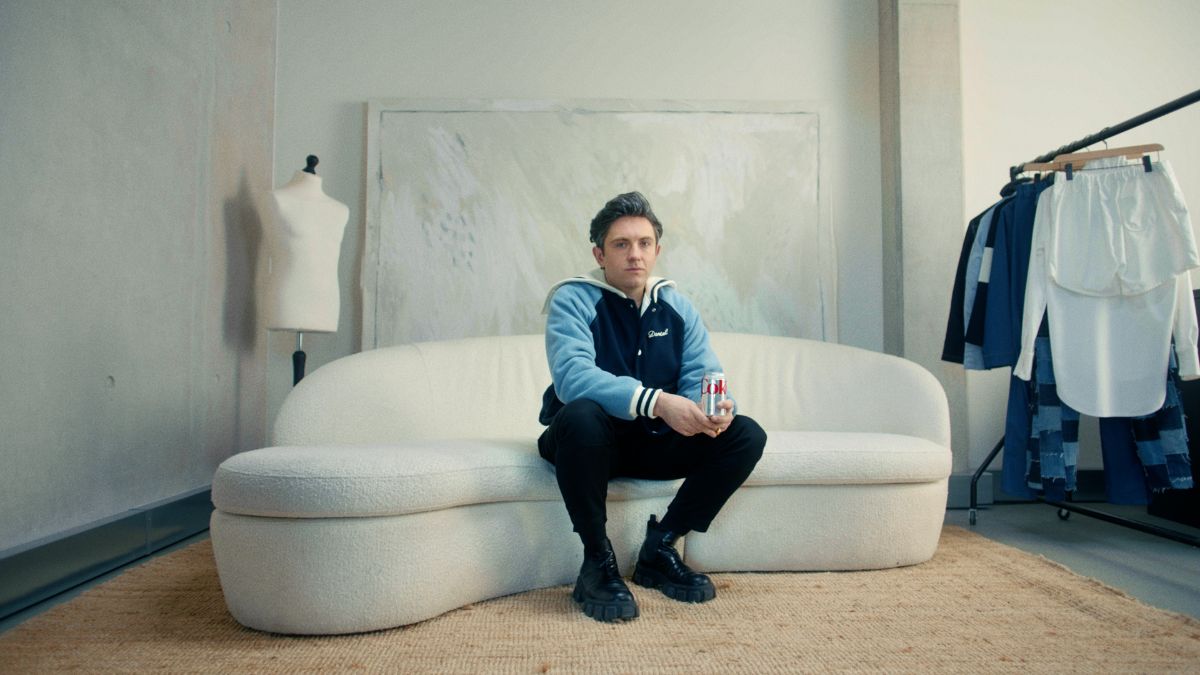 I thought I'd start off with your Autumn/Winter 2022 collection. I read that it was a remembrance of your late father and I just wondered whether including personal experience in your work is something that naturally merged into it? Or was it more of a conscious decision?
It's something that definitely comes through all the time and it was actually something that, at the beginning of my career, I didn't necessarily think about. When you go to university, you're taught to do research in the library and you'll look at books that will inform what you're doing, designing, and working on, but as I got older I thought that the more of me that was in the collection, the more personal it would be and the better I felt about them, almost. I'd say the better they were as collections as well, but that's subjective!
I think, for me, being a designer is my outlet, it's like how an artist creates art, a designer will create clothes. In this way, everything I do is led by my own personal experience and I've kind of done things in the past that were maybe slightly politically motivated or something, and that wasn't necessarily a conscious choice at the time… I was just going through something; the world was going through something. And I wanted to respond to that, so I wouldn't set out at the start of the collection and say "Okay, this collection is going to be about this for this reason", I would just get to the end of it and say "Oh yeah, I was obviously feeling this way about the situation and I wanted to express that."
I also wanted to congratulate you on becoming Menswear Artistic Director of Fiorucci! How did that come about and what was it about their archive material that set them apart?
So, we started talking two and a half years ago, but it was very fast the way that I joined them. They had seen what I had been doing and they liked it and they could see some connection between what they did, so I joined them as their Artistic Director. I kind of took it from being about a brand that was about hoodies, t-shirts, and jerseys, and tried to kind of add that spice, fun and more fashion-forward direction that they had in the 70s by Elio Fiorucci. It's been really fun actually and for me, it was a brand that really stood out because I was like, "No brand has an archive like this." In there, there are original artworks by Andy Warhol, they've got a pair of jeans that have been painted by Keith Haring… all of these really amazing artifacts that have been such a huge part of the brand's history, so having that to play with and inspire the collections is really brilliant for a designer.
Was there anyone in the archive that you leaned more into over others?
Yeah! I mean Keith Haring is the one where the relationship that the brand has with him is really special because Elio discovered him before a lot of other people did, so he was mostly unknown. Elio flew him over to the store in Milan in the 70s and had him spray paint the whole store! He'd done the kitchen rooms, the toilets, the staff room, the shop floor… everything single part of it was painted by him for this exhibition. During this time, Keith was practically unknown so Elio was obviously at the forefront of discovering new young artists and supporting them as well.
You touched on the idea of intertwining socio-political topics in your past collections and it being how you felt at the time. Do you think that themes should be more present in fashion? Or do you think it's something that is very dependent on the designer?
I think it should really be organic. I don't think a designer should be making political statements just for the sake of it… I think if there's something that you feel strongly about and you've got a platform, then you should use that to do something positive. But, I don't think designers should just be doing it for the sake of it. For me, its something that comes quite naturally and I can't help myself really.
Obviously, you have considerable experience in high-end fashion houses like Louis Vuitton, Burberry, and so on… are there any traits that you could attribute to your time in these spaces and have taken with you in your career?
Yeah, there are loads! Because I started quite young and interned whilst I was a student, some of those lessons that I learnt even from my very first internship are still things I carry with me now. I would say that the experiences that I had at Lanvin and at Louis Vuitton with Lucas Ossendrijver and Kim Jones are ones that really taught me how to formulate a collection and how to tell a story. I think that when I was at uni I was like, you know, doing the briefs and doing the collections, and then I went there and I saw how they were really putting a collection together and telling a story with it, and that's something that I've carried with me since.
Do you think a gut feeling over your mind is a mindset you should have in fashion?
Not overthinking it is a good way to go. To do that, you have to have confidence in yourself and trust yourself. Even now, I second guess myself and doubt things but actually, just trust yourself, because that's the most important thing.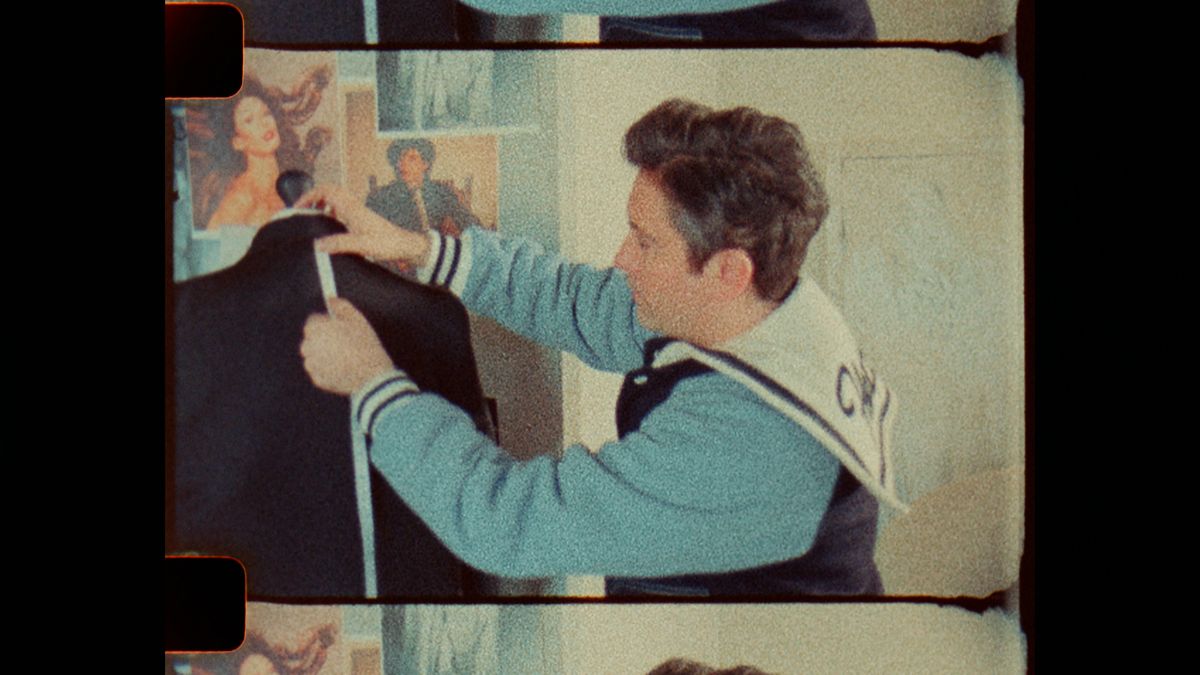 Talking about self-confidence and having achieved a lot at such a young age, are there any instances that you can remember where self-confidence really helped you make a significant step in your career?
I think it was something that took me a while to get into, having self-confidence, because I wasn't always necessarily that comfortable with who I was. I think a big change was after I came out actually because before that I was just kind of figuring myself out and then when you have this realisation that you're just not worried about what people think about you, that's when you start to find yourself and that was certainly something that happened with me.
Did you move from Chester to London?
Yeah I'm from Cheshire originally and I did my art foundation at Kingston University, and then I went to St. Martins to study my menswear degree. It was a really formative time, I met so many more people and my mindset changed because the setting was much more diverse… I loved meeting so many different people with so many different walks of life, and that kind of opened me up as a person actually.
Was it London in particular that changed that for you?
Yeah I think London, but also art school was also a great place for breeding creativity and openness. They were some brilliant years.
Given other designers and their distinct likeness for certain aspects of a design process, such as Virgil and colour and Van Herpen's use of shape, is there a particular aspect of the process that you lean towards over others? Or do you look to strike a certain balance?
I think it's about balance. In the way that I create a collection, it's more about telling a story than choosing one specific thing like colour or shape. It's more about the story for me and the message behind it.
You've spoken in the past about your criticism of the traditional fashion calendar. I know you have transitioned to a made-to-order service, do you think this is a model you'd like to see more widely done? Or do you think it could be a constant free flow of releases throughout the year?
I think the future just has to be different than what it is now, I don't think that we can rely on sticking to a fashion schedule and calendar that was created for brands 100 years ago. I think that there are a lot of young designers, brands, and even big ones as well that are trying to fit in with this schedule. You do a fashion show every six months and there's a huge amount of waste involved in that, there are the short-selling periods that are dictated by wholesale and fashion week calendars and actually, I think brands need to do what's right for them but also for the planet and not feel like they need to fit in with this relentless calendar of fashion weeks, seasons, and drops. The world is in a very different place now and I think if we don't make these changes then there won't be a fashion industry to contribute to in 100 years.
Speaking of sustainability and fashion moving in a different direction, where do you stand on things like the Metaverse?
To be honest it's something that I'm still really confused about. Initially, when all of these digital creations came out I thought it could be quite good because if people are making less real-life things, then it's going to be better for the planet because we won't be producing as much waste. Now, I understand that there is a huge energy issue around mining for Bitcoin and all of these things and that the energy usage is potentially worse. I don't think that I know enough about it for me to be for or against it; I'm kind of confused by it.
With it being a young space, it might be a space that continues to grow and adapt.
I think one thing that I will say is that there has been a change there, and people are looking for alternative methods to produce things in different ways from what we've been doing for the last 100 years. There needed to be a change. It might not be the right one, but at least there are conversations happening around what we're doing.
Moving onto your campaign with Diet Coke, tell me about how the connection came to be, and what did you envision for the campaign?
So, Diet Coke approached me. I think they knew that I had talked in the past about my journey in fashion and how it was a little more unconventional and that I had approached things in a slightly different way. They approached me, so it's based on that. I wanted to talk about this idea of loving what you love and being who you are, and as soon as they talked to me about it it was absolutely something that I wanted to be a part of because the message was really beautiful and I think this place that we're in in the world right now really needs campaigns like this.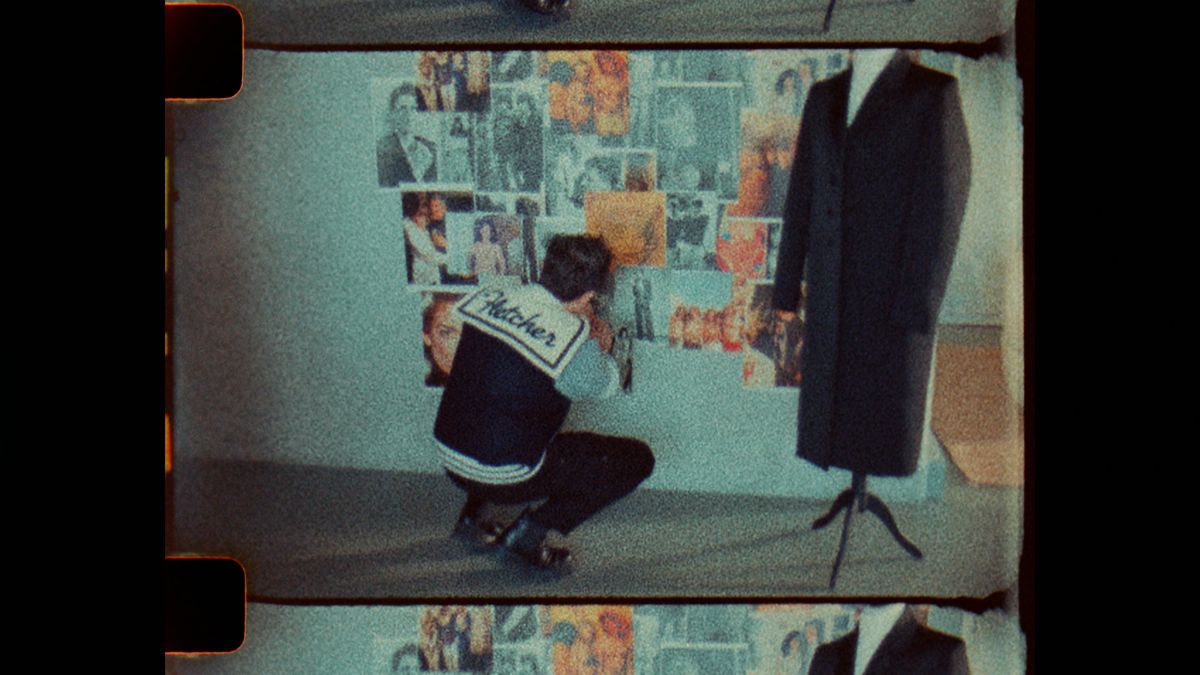 In 3 words, how would you summarise the campaign?
I would sum up the campaign as joyful, passionate, and important.
I also wanted to discuss your experience of the past two years in a pandemic. Did the time help you reflect on what you've done already? Or did it encourage you to stay creative and keep pushing new ideas?
I think what it did for me was reassess the way I was approaching things like I was so set on having to do a show every fashion week, and that was how we released our collections. It made me take a step back and think, "Hang on, the world doesn't need us to be doing all of this stuff all of the time", and there are ways to communicate with people in different ways that are possibly more impactful so that's what I did. It's something that I will take away from those two years… I don't look at them in a negative sense. It was really sad with everything that happened, that so many people died and we couldn't see our families, but from a positive sense, I think people have reassessed the ways that we approach things now, particularly on mental health and the planet. Hopefully, people won't expect things to just go back to normal, especially in the fashion industry, and will take the learnings from the past two years and use them to make positive changes going forward.
With your considerable amount of experience in the industry already and the past two years, I imagine you grew a lot in that time. Where do you find growth and improvement in the industry? Is it through your own work? Or do you learn from peers around you?
I think that there are some amazing peers around me that really inspire me on a daily basis. From young designers I went to university with, to brands that are changing the ways that they approach things, particularly in a sustainability perspective. It's really refreshing to see these changes happening. I think it's really the young designers that are leading the way in terms of changing the way that we approach fashion, such as the likes of Bethany Williams and Marine Serre who are really just challenging the way that we approach the fashion industry now and that's really refreshing and inspiring to me.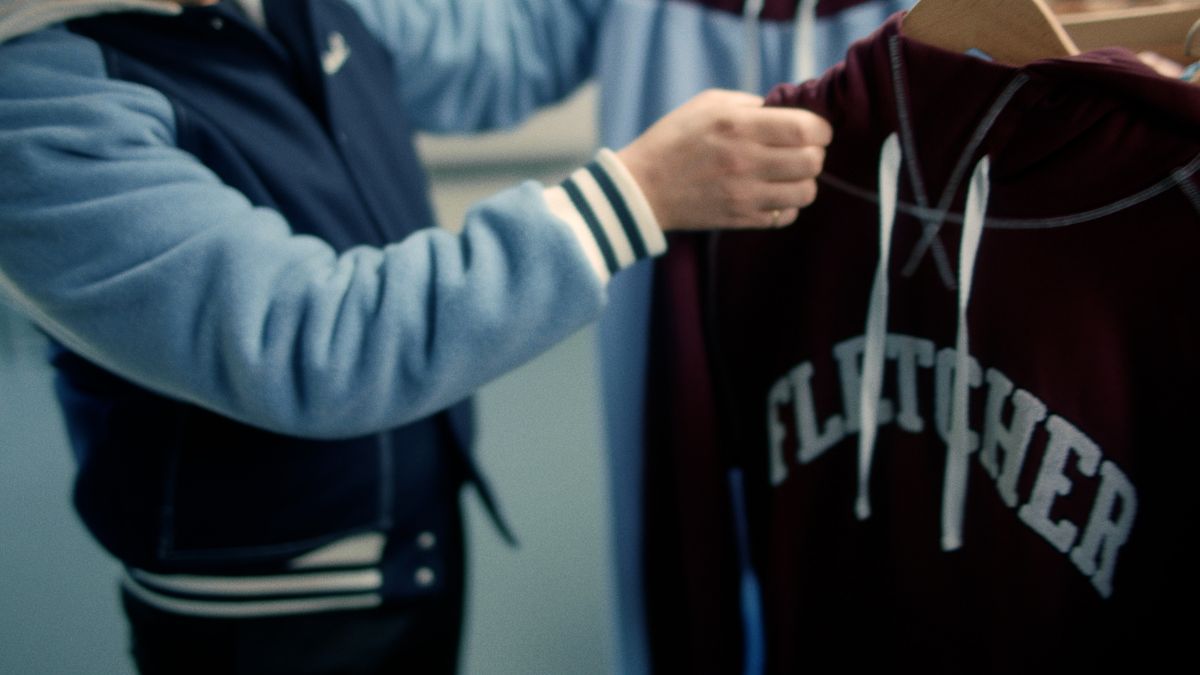 Are there any smaller designers that you think have a bright future?
I think Chet LO is going to do really well. I love Maximillian as well. I'm excited to see what he does at Ferragamo, but I'm not sure if he'll continue to do his same brand at the same time.
How would you like to be remembered as a creative?
I would like to be remembered for being authentic and being true to myself, and I think that actually links back to the Diet Coke very well because I think the whole campaign is about loving what you love, being true to who you are, and not doing things just because other people expect them of you. I think that's how I would want to be remembered as a designer as well.
In terms of your own brand, what do you see the future looking like? Is there anything we can look out for?
I did a pop-up in Margate last year and I loved that. It was so nice to be able to connect with people and meet customers and people who are a fan of the brand and stuff. I would like to have more physical connection with people, whether that be events, shops, or retail spaces, I just want to be able to have that human connection that we lost over the past two years by being stuck at home.
Daniel Fletcher is part of Diet Coke's new Love What You Love campaign, which has seen five style icons take part in an intimate film to reveal what inspires their unique style. Diet Coke is also partnering with London Fashion Week to give fans the chance to win thousands of prizes curated by the fashion platform, including luxury retail vouchers, weekend stays at a top London destination and exclusive access to runway shows. To find out more, visit coke.co.uk/fashion