Continuing their Faces line.
Acne Studios have returned for Autumn/Winter 2022 with the return of their Faces line, which looks to build upon their last release with the reveal of the ""Rainbow Kids".
Defined as "self-expressive, gender-fluid, experimental teenagers" at music school, the latest effort from Acne Studios takes direct inspiration from classical music and in particular, composers. Their latest pieces feature faces such as George Frideric Handel, Wolfgang Mozart, and Johann Sebastian Bach, with their faces adorning rainbow coloured concert merchandise pieces that look to merge the old with the new. The garments in the collection include trousers, checkered shirts, t-shirts, bags, and crochet sweaters, with some notable outerwear pieces including bomber jackets, quilted nylon jackets, utilitarian canvas coats, and accessories such as faux-fur hats and beanies.
Acne Studios' first release from their AW22′ Faces collection is available to purchase via their website now.
Check out imagery below.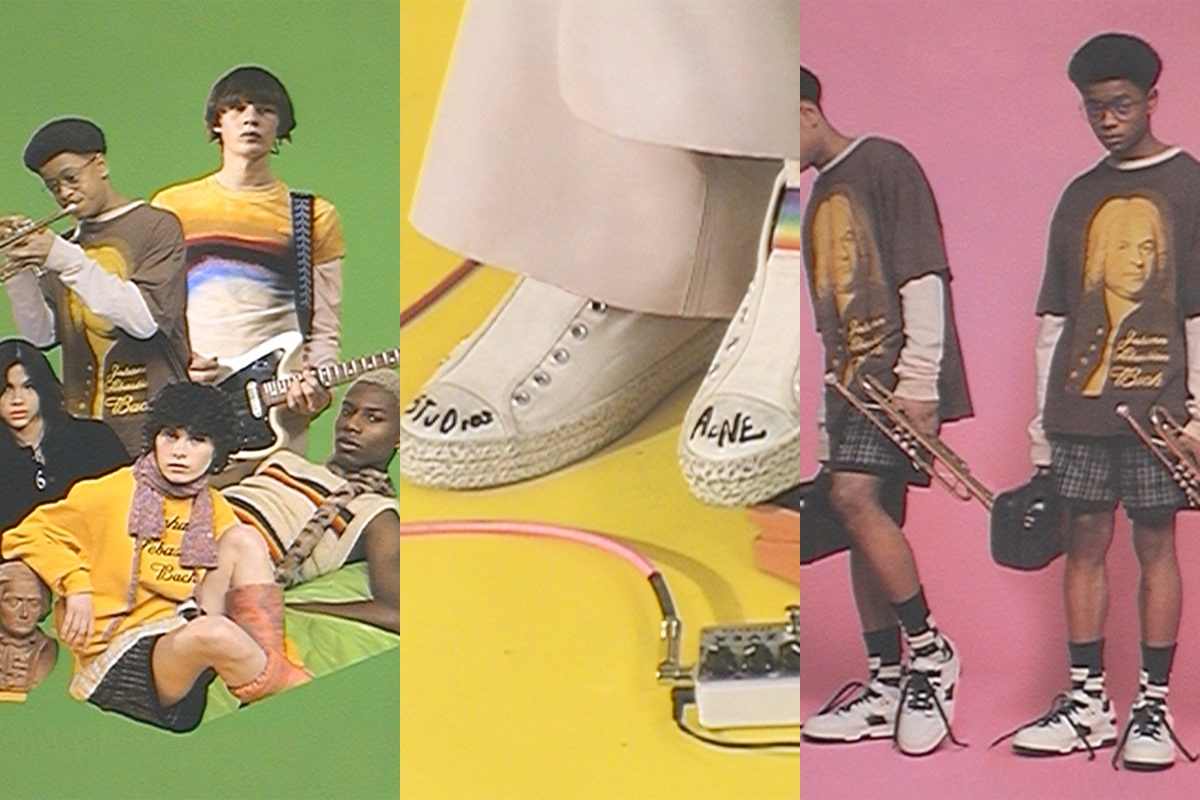 PHOTO CREDIT: @Acne Studios