The second collaboration between the two.
Seoul-based brand Andersson Bell and ASICS have come together again for a collaborative reimagining of the HN2-S PROTOBLAST silhouette, with the release set to feature three different colourways.
Combining the aesthetics of Korea and Scandinavia, Andersson Bell is starting to become a household name in the fashion world, with their recent sleek collections pushing the fashion house firmly into the mainstream. For this release, both Andersson Bell and ASICS are looking to re-run the overwhelming success of their last collaborative release back in 2021, utilising the prior release and its utilitarian approach in a brand new way.
Andersson Bell looks to be utilising a range of materials that make this shoe ideal for hiking, with webbed laces, hiking hooks, and cushioned soles just some of the features available to see in the released artwork. The colour palettes of the three pairs seem to be sticking to Earth-tone shades, with the imagery highlighting brown and green, black and grey, and blue and grey versions of the HN2-S PROTOBLAST.
The Andersson Bell x ASICS HN2-S PROTOBLAST sneaker pack looks set to arrive on May 27th.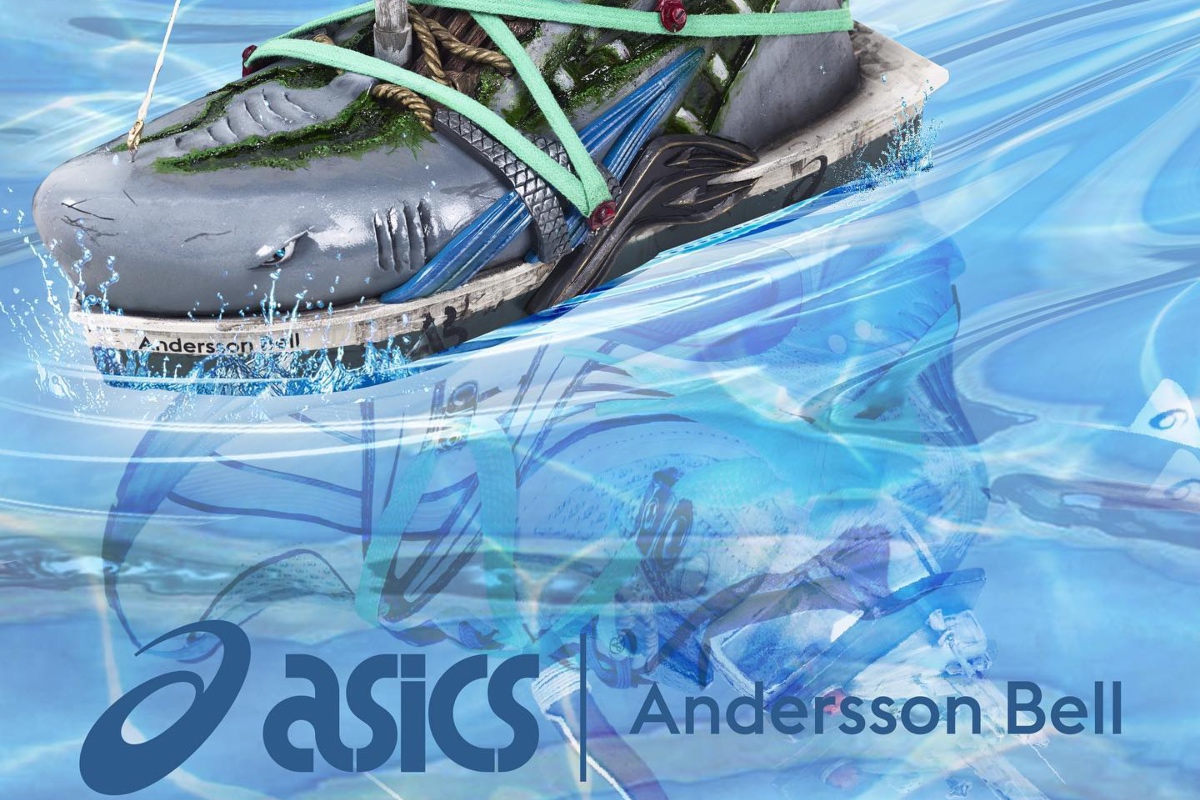 PHOTO CREDIT: @anderssonbell (via Instagram)