Featuring five iterations.
After rumours swirled around a release in the past few months, Balenciaga's distressed Paris Sneaker is finally available to pre-order as the luxury brand unveils five iterations of the aged sneaker.
Arriving in both high and low-top versions, the Balenciaga Paris sneaker is designed by the brand's Creative Director Demna Gvasalia and looks to extend the fashion house's run as the forward-thinking luxury sneaker brand. Typifying Balenciaga's affection for 'ugly' sneakers, the Paris sneaker arrives in a heavily worn, distressed design style and features red, white, and black iterations.
Starting off with the least distressed pair, the white high-top pair features an all-over creamy white colour, minimal fraying, and clear Balenciaga branding on the toe, whilst the washed black version features heavy fraying on the upper, scratches and scuffs on the midsole, as well as graffiti-style Balenciaga branding that is also located on the dirtied midsole. The red high-top pair finds a middle ground as it looks slightly less distressed and keeps the clear Balenciaga branding of the white pair, with the final two pairs putting forward a mule version of the silhouette. These two pairs arrive in black and red colourways, maintaining the minimal distress of the red high-top iteration.
Balenciaga's latest Paris sneaker is available to pre-order now via the Balenciaga website.
Check out imagery below.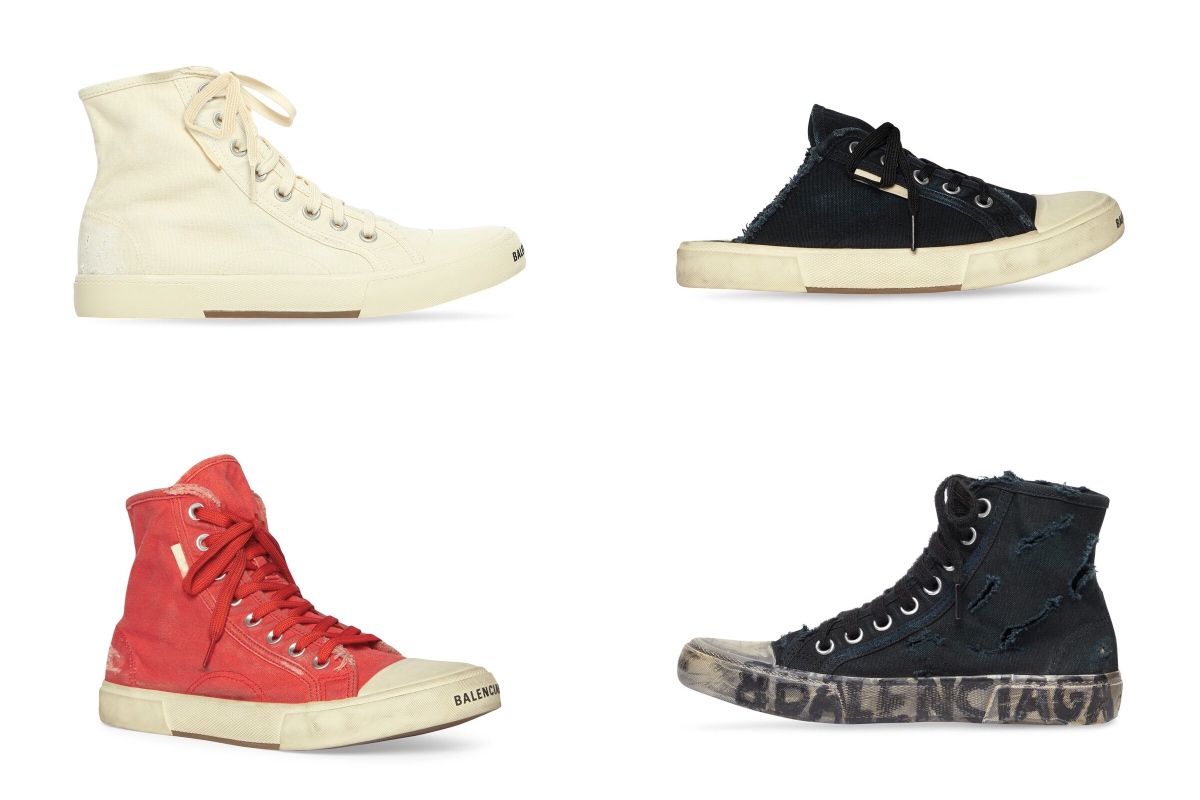 PHOTO CREDIT: @Balenciaga