Available now.
Glaswegian-born and London-based designer Charles Jeffrey LOVERBOY has teamed up with Fred Perry for what looks to be their latest collection, unveiling a range of garments that are inspired by the former's distinctly vibrant design style.
Encapsulating both LOVERBOY's eccentric nature and Fred Perry's preppy style, one that is creeping back into style, the last collaboration between the two goes all out, utilising glittered designs and high-energy flamboyance in line with the aesthetic of the mid-noughties clubbing scene. Some of the pieces featured in this latest release include multi-patchwork and glittered designs, with some standouts from the range including a multicoloured Animal Patchwork Polo Shirt, Cropped Tartan Patchwork Jacket, and a glittered Mini Barrel Bag. Other notable highlights include a multi-patchwork Tartan Panel Beret, a Tartan Patch Kilt, and a Striped Intarsia Cardigan. 
The latest collection and its release coincide with Charles Jeffrey LOVERBOY's first single 'Take Me There', which has a video featuring the latest collaboration between Charles Jeffrey LOVERBOY and Fred Perry.
The latest range from Charles Jeffrey LOVERBOY and Fred Perry is available to purchase now via the Fred Perry website.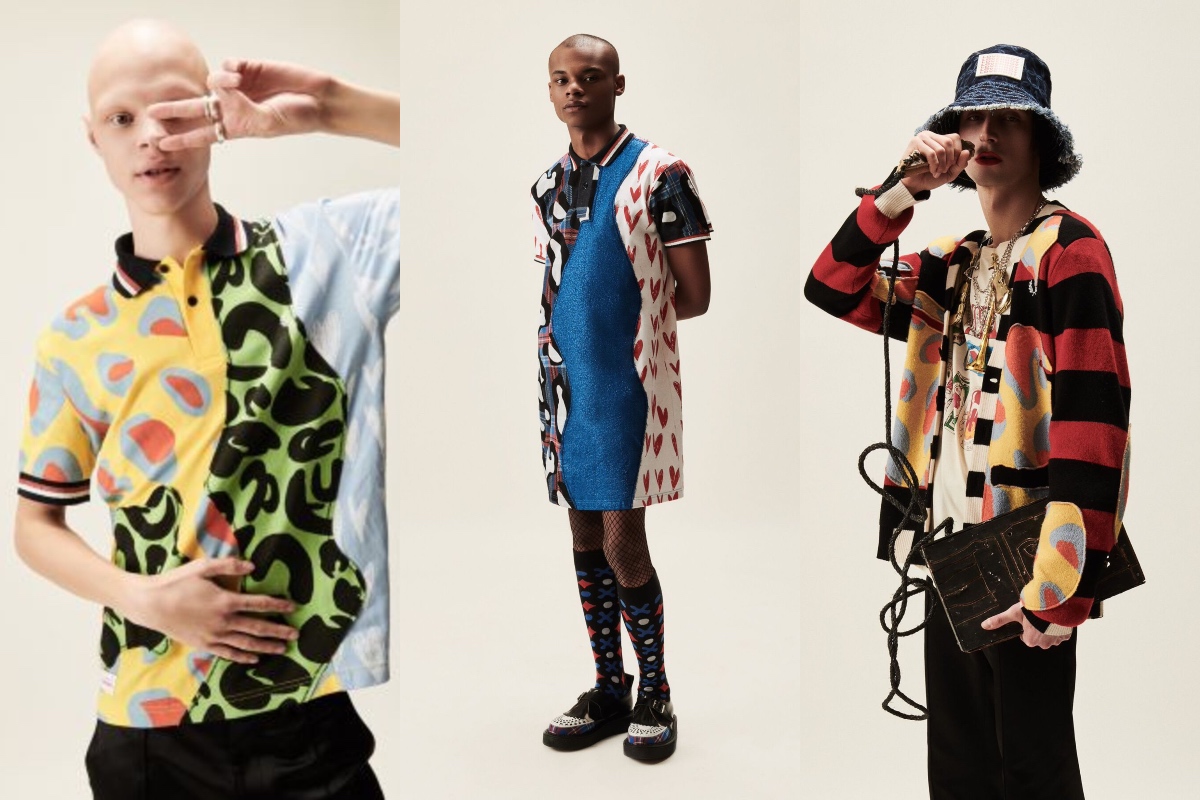 PHOTO CREDIT: @Charles Jeffrey LOVERBOY/Fred Perry