Marni's moment.
If you've been paying attention to celebrity fits over the past few months, you've more than likely come across the ever divisive Marni Long Hair Calfskin Fussbett Sabot. The unique silhouette comes in a variety of vibrant colours, being a favourite amongst celebrities that are looking to make a splash on the 'gram. Mules and slip-ons are set to be the shoes of the summer, with everyone from industry favourites Birkenstock and Crocs to high-end imitators Dior and Balenciaga lending their hand to these infamous silhouettes.
Leading the pack however is still Marni, who has taken an outlandish approach to the mule, or sabot, silhouette. The various iterations of the Marni Long Hair Calfskin Fussbett Sabot have been hard to spot at times, with celebrities often being those looking to get a fit off in these garish standouts. However, a selection of A-listers have been spotted in Marni's standout creations, with everyone from Offset and Travis Scott to Jonah Hill and Denzel Dion having been snapped in them.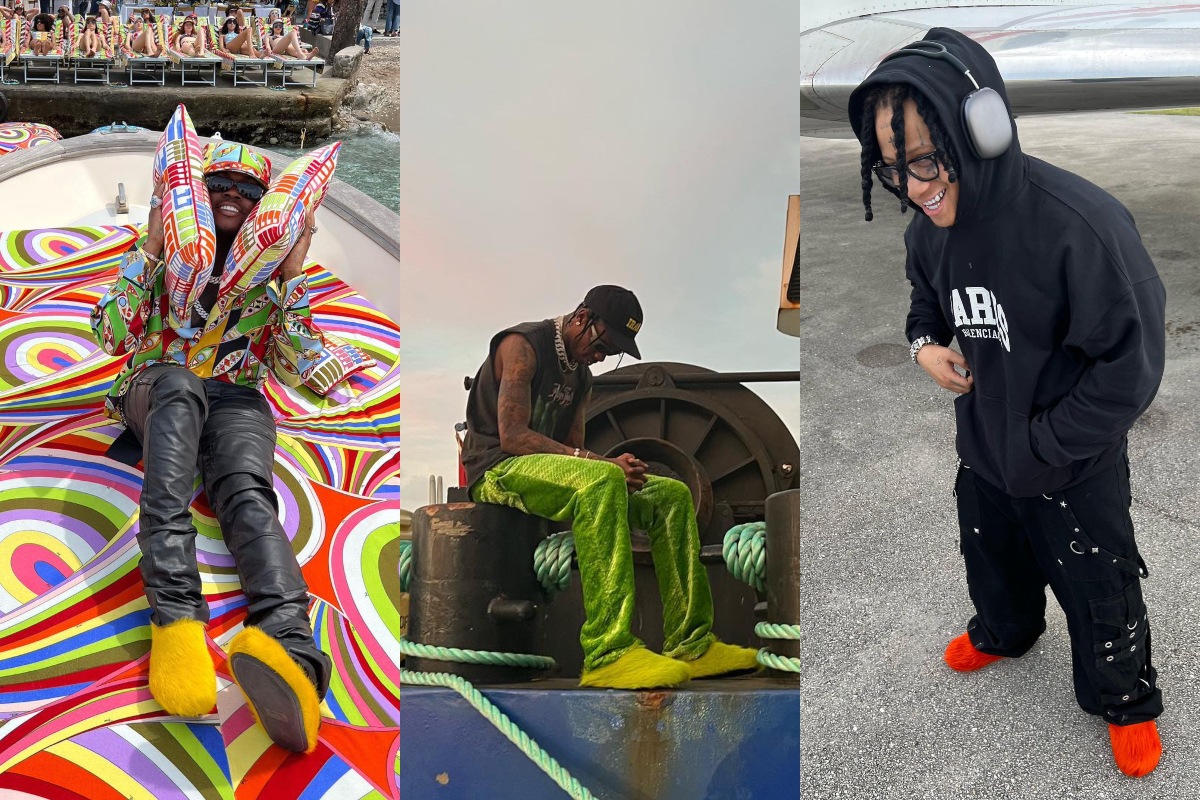 Originally being made for use as a bedroom slipper, the mule has come on leaps and bounds in recent memory, with Marni's iteration pushing the silhouette's journey even further. The following will give you some of the very best Marni mule fits that you need to see before putting your looks together this summer. From tank tops and leather trousers to cargos and velvet, we have selected a range of hand-picked styles along with some shopping suggestions.
Styling Suggestions: