Repurposed pieces inspired by politics, conspiracy theories, and everything pop culture.
 The new wave.
Launched in 2016, CouCoubebe 75108 are a Paris-based brand lead by an unknown figure known as Kanoush that prefers to stay mostly anonymous to the public, making this up-and-coming creative even more alluring.
The multidisciplinary artist takes inspiration from what he sees around him, with everything from politics and global news to conspiracy theories and his parents' heritage being of direct influence. Aesthetically, the elusive creative finds inspiration from creating his own street art, such as forming mock up posters of fake drug advertisements and twisting existing political messages, as well as seeing potential in the collage art, music, and clothes around him.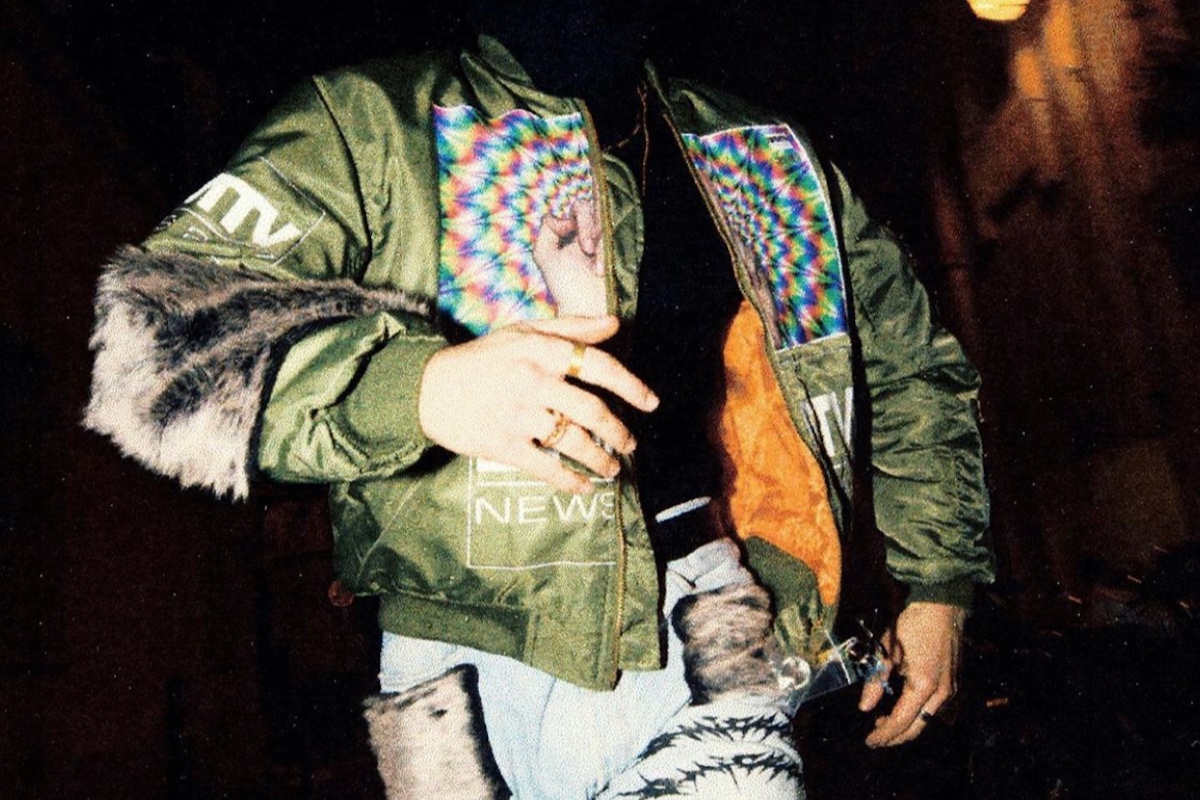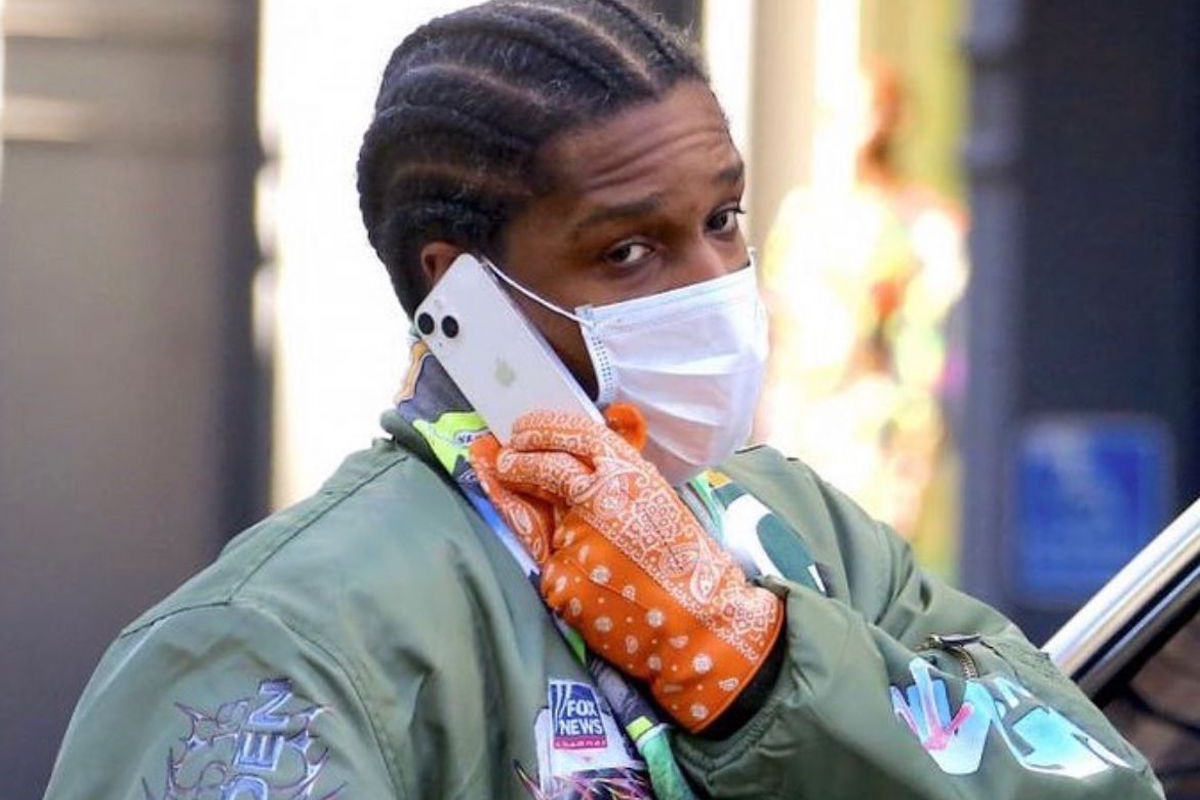 In the world of fashion, there are few bigger compliments to a designer than pop culture icon A$AP Rocky wearing your clothes, and for Kanoush, this was not an achievement he under valued. When asked "A$AP Rocky seems to be a big fan of your brand, what is it like for you when you see people wearing your brand?", the enigmatic designer replied:
"This guy radically changed the way men were dressing worldwide in 2012. All of my friends know that I was really into his music and lifestyle from the beginning."
Describing it as "karma" for him to see Rocky wearing what he believes were some of his "most horrific pieces", it goes to show how far CouCoubebe 75108 can go as a brand.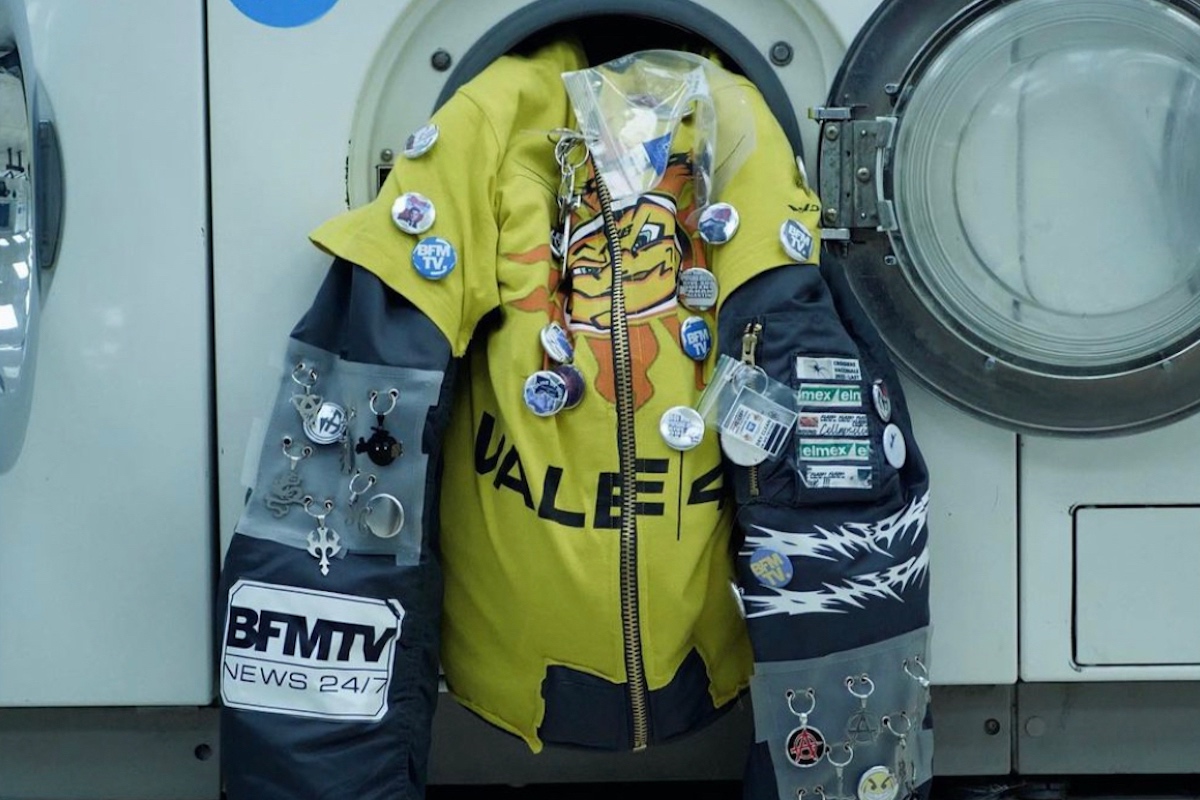 In a recent interview undertaken for PAUSE, Kanoush detailed his inspirations and visions for the brand, his industry experience, and his overall creative process. Here's what he had to say:
What is the biggest inspiration behind your brand?
I take inspiration from many different things that surround me. Politics and conspiracy theories are also heavily featured in my designs. Global news, music, and my parents heritage are always touching points for me.
What is your career background? Have you always worked in fashion? And did you always want to create your own brand?
I never thought about it until 2016… that's when some shops offered me a corner in their stores to sell some of my unique pieces. It was really some collage-clothes which did look like my artworks back then. It had a lot of elements from the streets or obscure magazines that I was buying to make some collage-art.  I started to think of ways I could grab people's attention through some sort of advertising, which is when I started to stick some fake drugs-advertising on the streets… as if I was selling cocaine or LSD at some ridiculous price. I was also trying to get in touch with more people through social media, and that's when my manager got in touch with me and taught me how to make my gear look professional from a fashion point of view.
You use a lot of repurposed materials for your pieces, how do you go about sourcing things to create your collections?
Things are impacting me everyday, it could be in some casual tourist shops in Europe or any weird bazaar store for some little accessories. I then buy all of the stock of it in order to make pieces that I can sell with it. It's pretty much the same for old fabrics or dead stock clothes and if I need to get a bunch of it for a limited edition. It's a matter of things appealing to me or not. 
What are your future plans for expansion?
I'm currently based in Paris but I would love to live in the USA.
Do you have any upcoming projects and where do you see your brand going?

 
I'm creating different things everyday, from music and video clips to clothes… so all of that will be exposed in some gallery and parties. I'm also interested in fashion weeks, which is under the control of my manager Giovanni Romano. They run the ITHAKI showroom in Paris and Milan. My brand will go in the same direction as me because I feel that's an autobiographical work.
Alongside ASAP Rocky, the brand has been seen on the likes of Rihanna, Chaelin, and Sferaebbasta, with it being evidently clear that for Kanoush and Coucoubebe 75018, the only way is up.