Available this month.
After months of speculation, the second instalment of Salehe Bembury's Crocs Pollex Clog collection is set to be available this month, with three new colourways set to drop.
In an announcement made via Bembury's Instagram, the designer of the moment unveiled campaign imagery involving R&B singer Miguel and social media sensation Princess Sab Zada. The former was seen rocking arguably the most hyped colourway of the three releasing pairs, with Miguel donning the bright green "Crocodile" Pollex Clog. Princess Sab Zada was seen wearing the other two releasing pairs, which included the light purple "Urchin" variant as well as the neutral white "Stratus" edition.
The latest capsule of Salehe Bembury x Crocs Pollex Clogs is set to arrive on May 24th via Bembury's Be a Spunge website, as well as the Crocs website.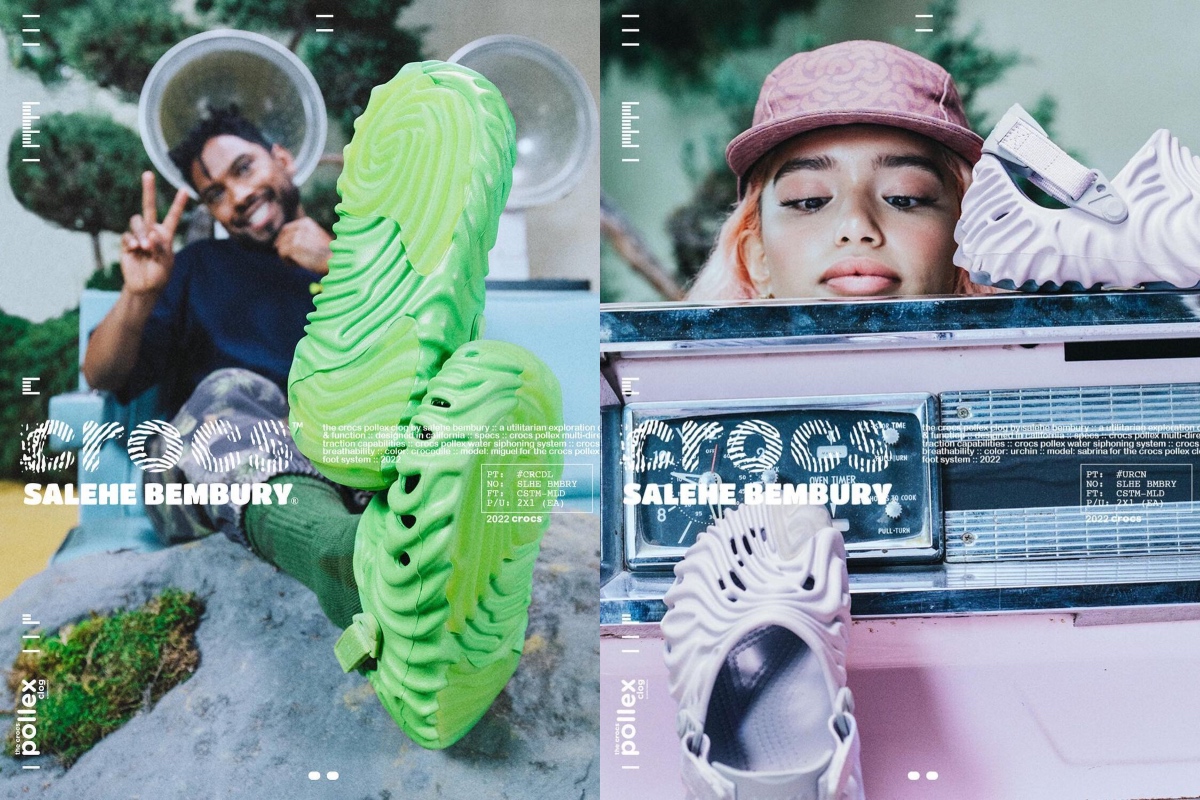 PHOTO CREDIT: @Salehe Bembury/Crocs