Offset keeps it clean.
Under-the-radar fashionista Offset kept it classy as he kept to one brand, donning a full Prada fit.
The Atlanta native wore a clean black Prada Harrington jacket, which included triangular Prada detailing, as well as Prada pocket gloves, black trousers, and a black t-shirt. The Migos member combined this monochromatic look with some bling, rocking some cuban chains and jewel-encrusted Prada loafers.
Thoughts? PAUSE or Skip? Follow the link below to pick up a Prada Harringon jacket.
SHOP PRADA JACKET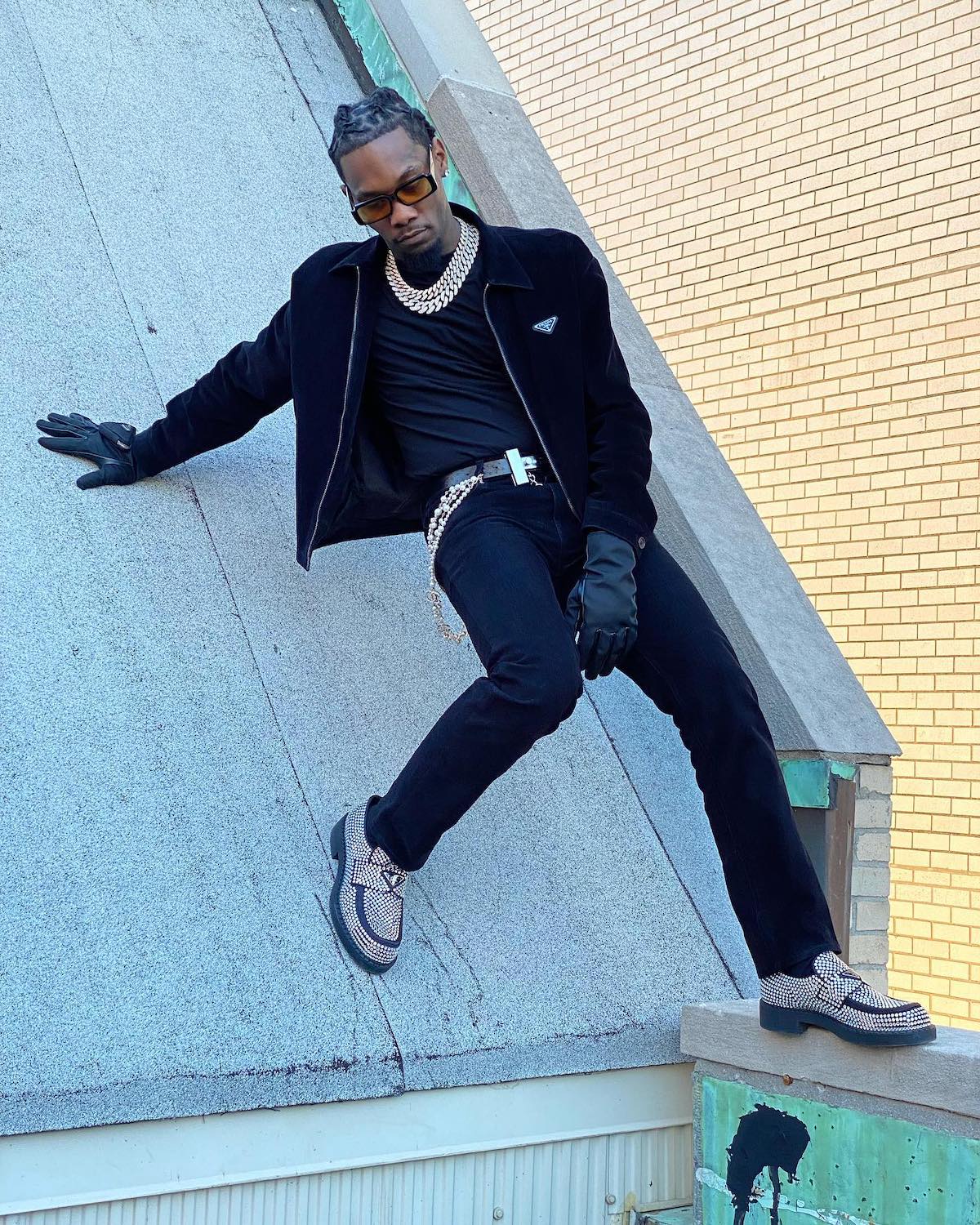 PHOTO CREDIT: @offsetyrn (via Instagram)