Arriving later this year.
Gucci has unveiled their 'HA HA HA' collection from the minds of Gucci Creative Director Alessandro Michele and pop sensation and brand ambassador Harry Styles, with a curation of pieces and looks being put forward.
Representing the intersection of creative expression, shared perceptions of two consciences, and a general friendship is Gucci's 'HA HA HA' collection, which looks to combine the creative ideas of both Alessandro Michele and Harry Styles. The 'HA HA HA' name originates from the serial crasis of the initials of 'Harry' and 'Alessandro', the written essence of an emoji, as well as how the pair have typically ended their text conversations over the years. The collection itself acts as a playful reinterpretation and expression of both classic Gucci pieces and unique Harry Styles looks, putting forward a bold take on masculine elegance "with clothes that declare their love both to the materials with which they are made and to the historical significance of their forms, volumes, and of the images they produce."
Providing an imaginative connection between Michele and Styles within a collection that looks to "characterise the creative paths and peculiarities of the two artists", the range itself features a selection of jackets, coats, pants, shirts, and accessories, with velvet suits, denim jackets, and pleated kilts with leather strapping being some of the standouts from the soon-to-release range.
The collaborative Alessandro Michele and Harry Styles Gucci 'HA HA HA' collection is tipped to release in October this year, but stay tuned to PAUSE for more information.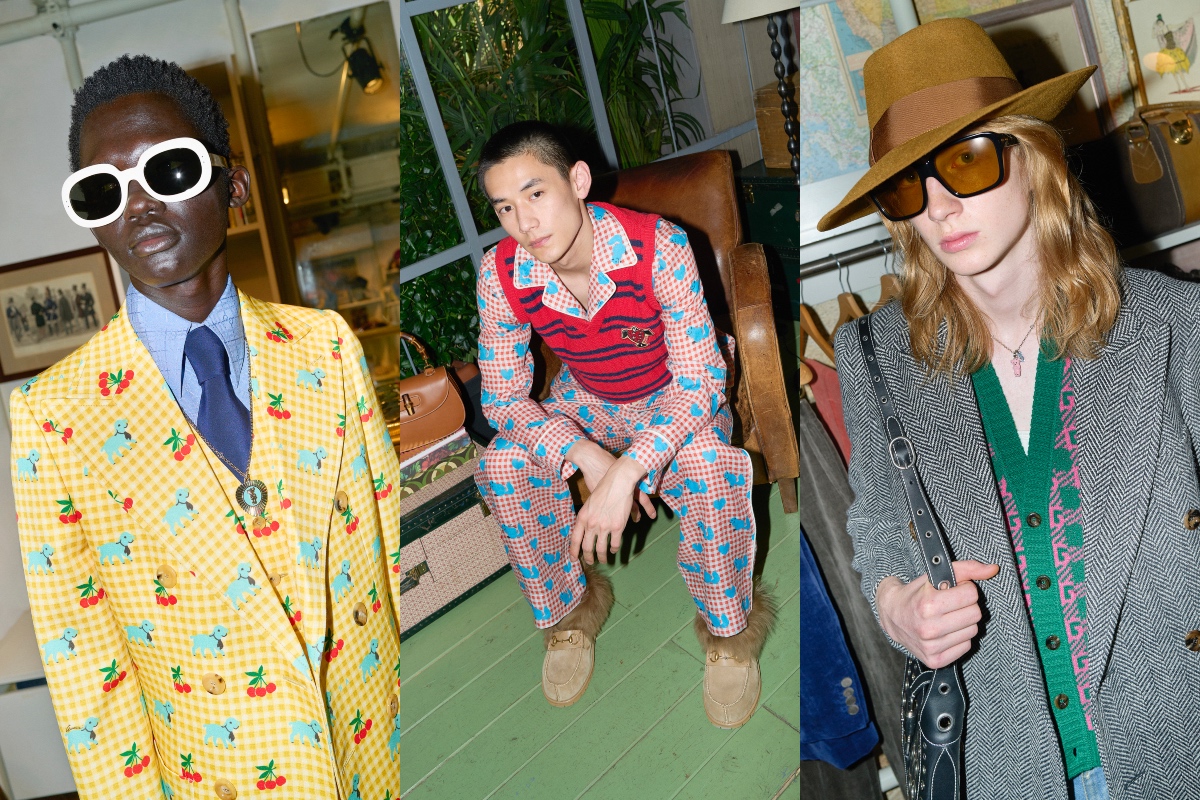 PHOTO CREDIT: @Gucci/@simon171