Never a dull moment.
Notorious NYC fashionista Bloody Osiris is always keeping fashion-lovers on their toes with his cutting-edge looks, and this time around he went back to his streetwear roots.
Rocking the brand new soon-to-release Supreme x The North Face collaboration, Osiris was seen atop a fire escape in an all-cream and white ensemble, pairing a Supreme x The North Face branded button-down shirt with a pair of white jeans, which came adorned with a black graphic pattern down the leg, alongside opting for an NYC classic shoe in the Nike Air Force 1. To finish off the look, Osiris went for a simple cream coloured fluffy snapback cap.
Thoughts? PAUSE or Skip? Follow the link below to pick up the Supreme x The North Face collection once it drops online.
SHOP SUPREME X THE NORTH FACE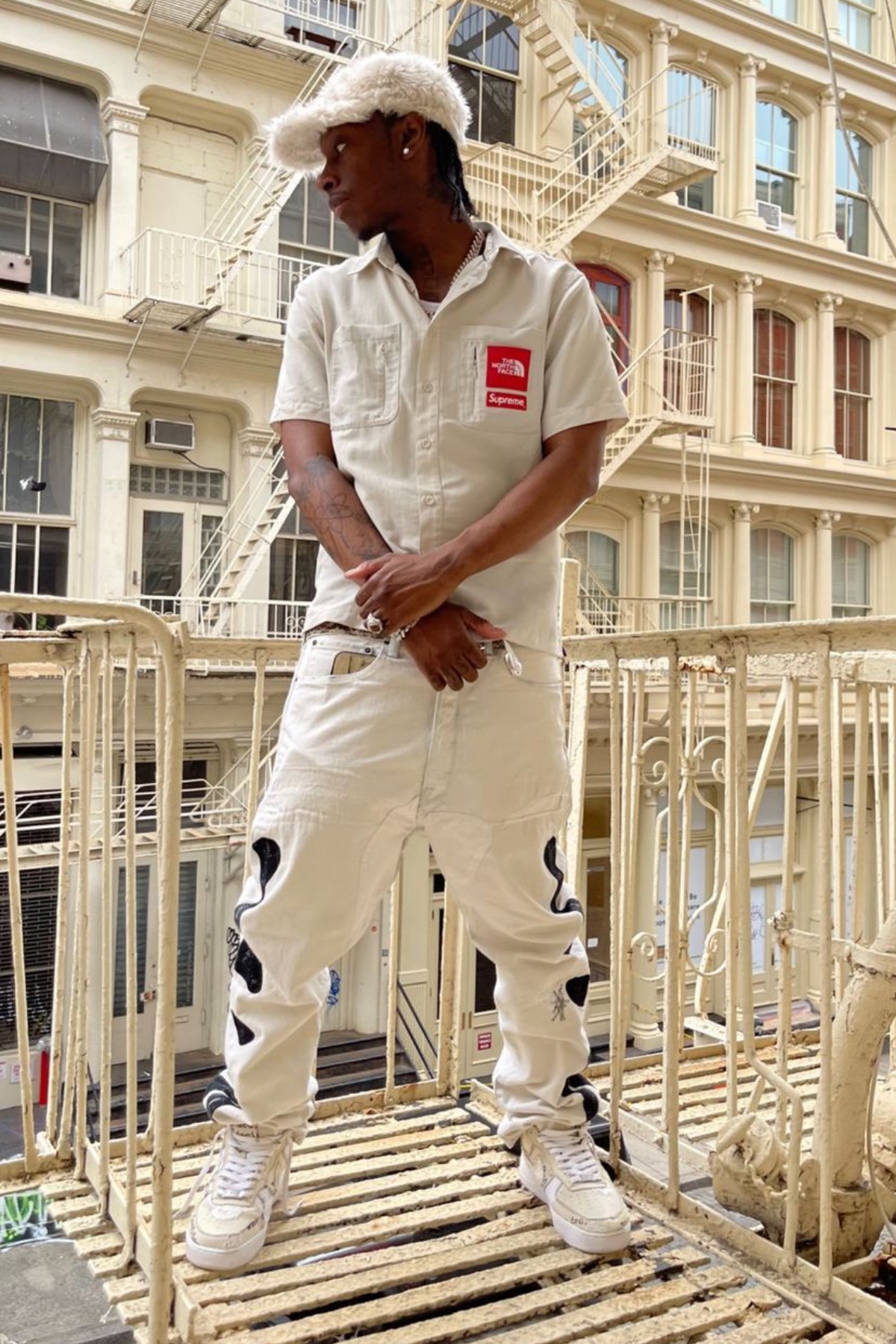 PHOTO CREDIT: @bloodyosiris (via Instagram Stories)