The only shirts that matter this summer.
Clean, comfortable, and classy. The Cuban collar shirt is an oldie, but it's most certainly a goldie. Amidst the growing influence of TikTok fashion in the past year, the flattened style of the Cuban collar shirt has shot to popularity as thousands of creators get their summer fits off. Most importantly, this piece is as flexible as can be for your summer wardrobe, whether you're rocking wild prints or a sleek one colour piece, the Cuban collar is where it's at.
Being widely known under a variety of names, from the bowling shirt to the camp collar shirt, the Cuban collar shirt derives from, you guessed it, Cuba. The piece boasts a tactical approach to a traditional suit shirt, typically utilising four front pockets, two vertical stripes of pleating or embroidery, and a classic open collar. Providing that much needed ventilation in the hotter summer months, the Cuban collar is mainly structureless and looks its best when left with one button undone, forming that freeing shape. Historically claimed by the dads of the world, the Cuban collar shirt is well and truly back for fashionistas worldwide.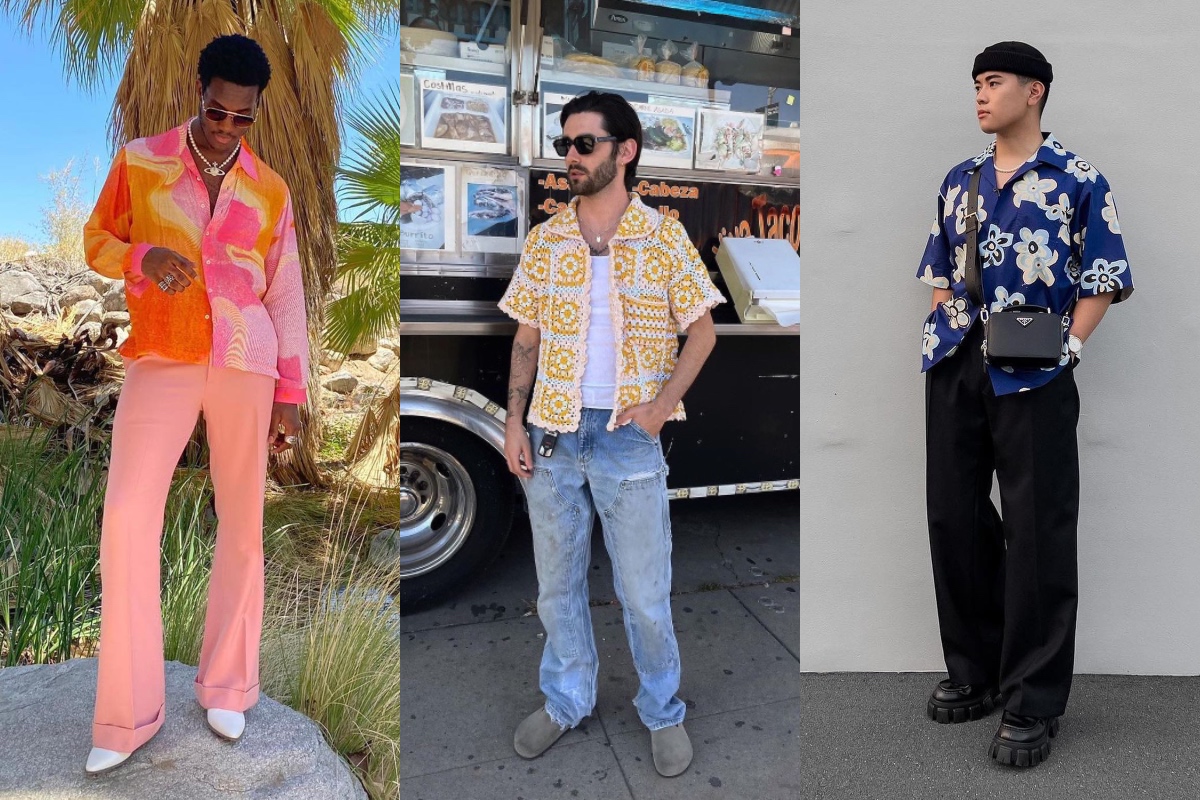 Luckily for you, this summer 2022 season has seen a host of everyday and high-end brands take notice of the recent Cuban collar resurgence, providing a whole host of options for a wide selection of varying budgets. From all-over Hawaiian and monogram prints to plain and simple block colours, we've selected a range of hand-picked styles along with some shopping suggestions for your consideration.
Styling Suggestions: