From the gridiron to the streets of Paris.
Historically, sports isn't the place where fashion lovers go to get outfit inspiration. The adage has always been that sportsmen are not stellar dressers, and as such, no one has really turned to NFL players for fashion inspiration. However, the tide is now changing. With the democratisation of fashion, the proliferation of high-end luxury streetwear labels and the rise of Instagram pages like LeagueFits, the gridiron stars have found a way to show off their individuality through their choice of dressing. NFL players are becoming known for their ace fashion sense when they're off the field. In the same way as NBA players like Russell Westbrook or Kelly Oubre Jr, discovering that they too can become style icons in their own right, winning endorsements with fashion brands, rocking high-end designers and streetwear favourites, and even making appearances at highly anticipated shows at Paris Fashion Week. Off the pitch, NFL players are venturing into fashion in large swathes and people are taking notice. 
With the popularity of the NFL, once a few guys start showing out fashion-wise, you can almost guarantee that the rest will step their game up as well but only a few have managed to stand out as NFL's leaders in style. 
View this post on Instagram
View this post on Instagram
Just like in any other sport, in the NFL the pregame fit is as critical as how you play on the field. NFL players make sure to show up in their Sunday finest when heading into the locker room and the latest athlete to show off their chops when it comes to turning the tunnel walk into a runway is Jamal Adams. Adams, who plays the strong safety position for the Seattle Seahawks, may be one of the NFL's most stylish players. With Instagram accounts like @prezfits dedicated to posting Adams' iconic looks, he makes sure not to disappoint as he is often seen in brands such as Dries Van Noten, Celine, Martine Rose and plenty more.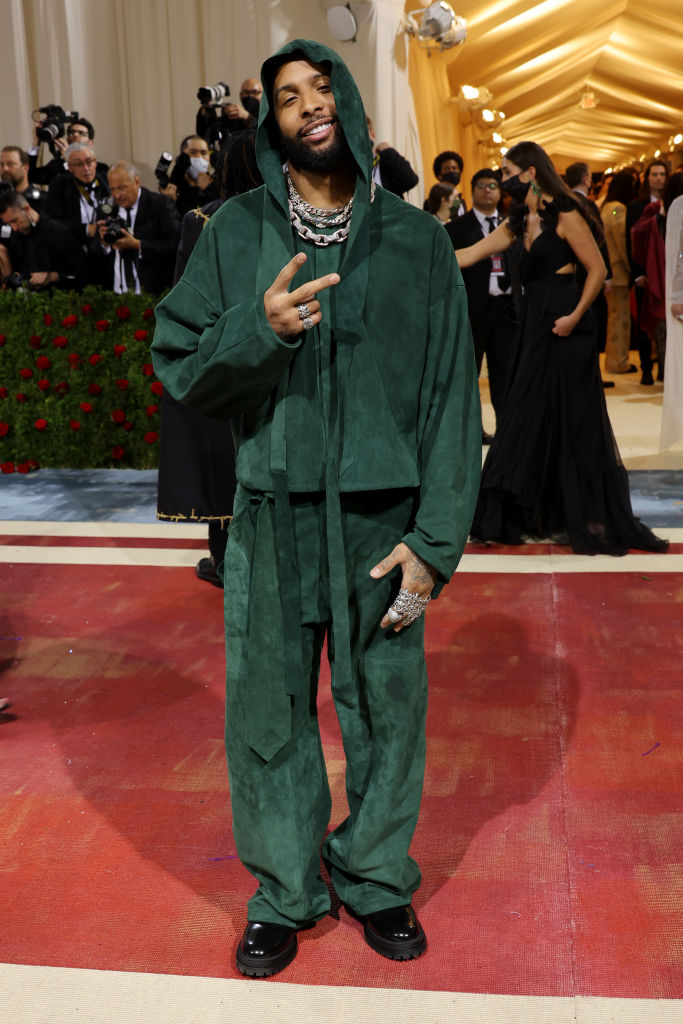 Image Source: Mike Coppola/Getty Images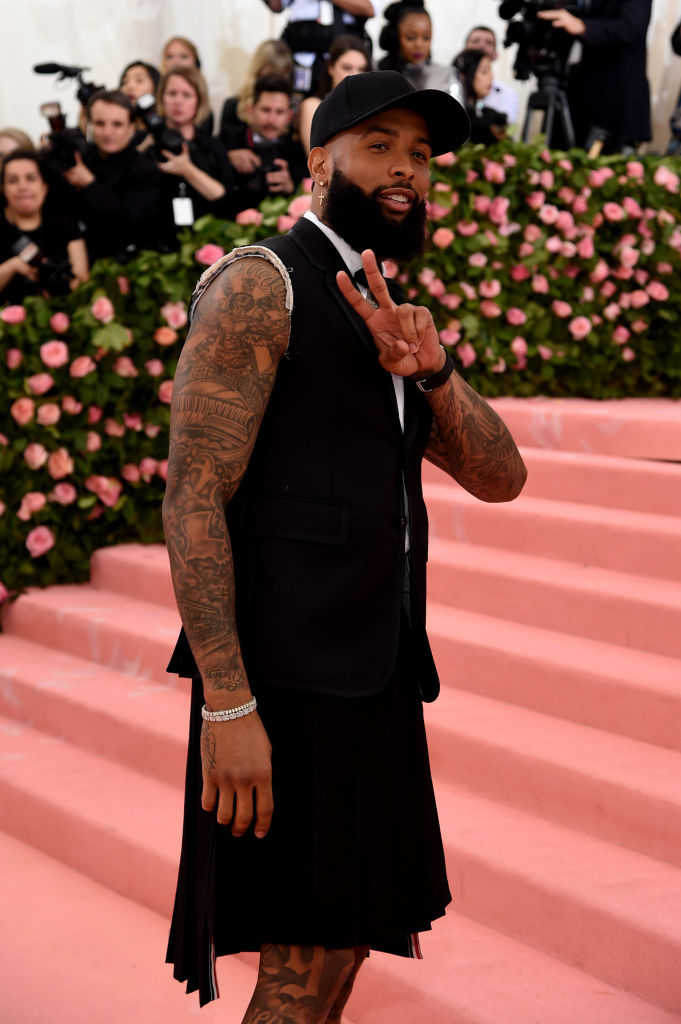 Image Source: Jamie McCarthy/Getty Images
A household name, even for those who are not familiar with the NFL, Odell Beckham Jr or OBJ has made international waves with his signature one-handed touchdown catches and budding relationship with superstar artist, Drake. With his eccentric personality, lifestyle and fashion sense, away from the field, OBJ has cemented himself as one of the flashiest players in the NFL. He is one of the athletes redefining what style means for NFL players. From his cool hairstyles, fashion show appearances and collaboration with Bloomingdales which sees an exclusive fashion line composed of sweatpants, hoodies and jackets, OBJs foray into fashion should come as no surprise. The wide receiver is often seen in a blend of streetwear and luxury fashion items from labels such as Louis Vuitton, Amiri, Supreme and Chrome Hearts.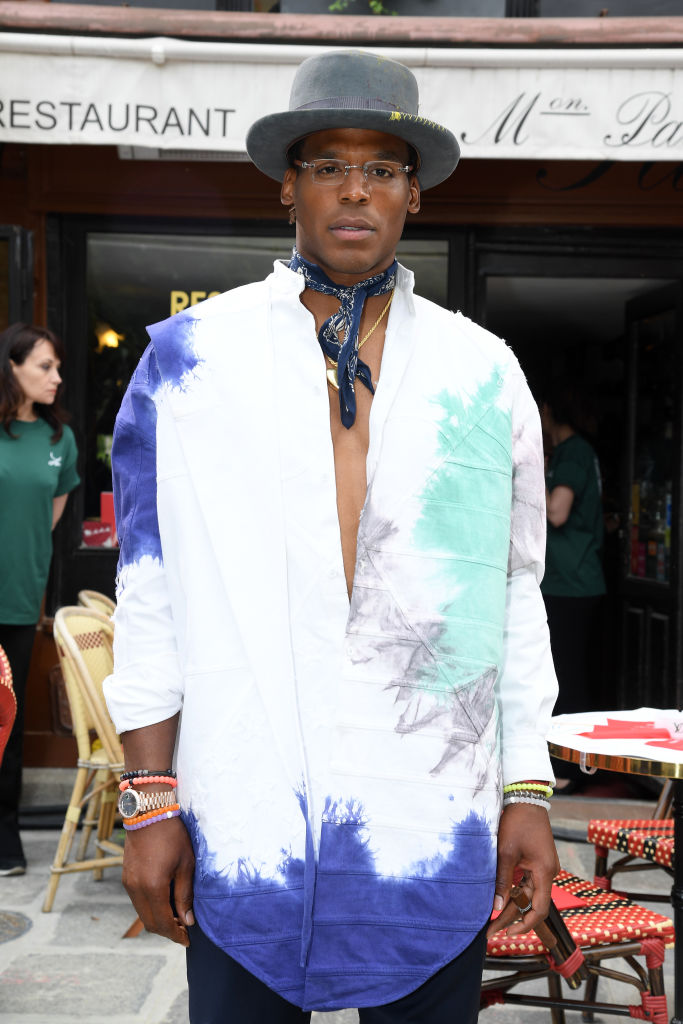 Image Source: Pascal Le Segretain/Getty Images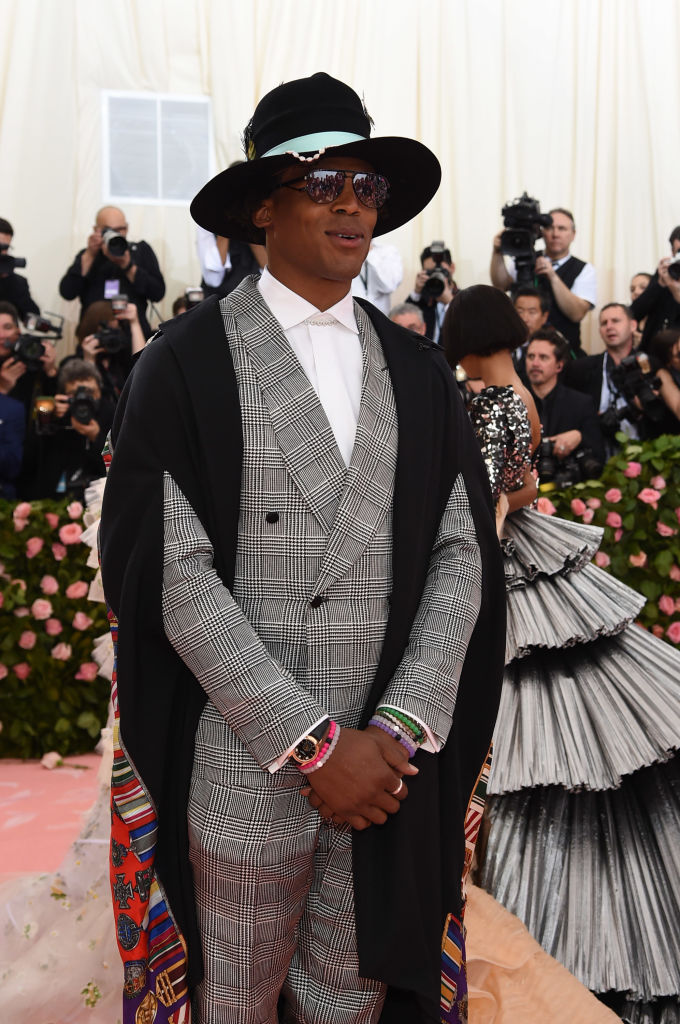 Image Source: Jamie McCarthy/Getty Images
A rare breed, when it comes to style and individuality there's no one quite like Cam Newton. The eccentric genius of NFL style, Cam is the living embodiment of the saying 'style is a way of saying who you are without having to speak' and his no-rules style of dressing has won him the attention of fans on and off the field. Oozing coolness, the high-profile quarterback is in a league of his own when it comes to swagger. Fearless in his individuality, Newton arrived to play his first Super Bowl game donning a pair of wild Versace zebra print trousers matched with black and gold Oxford shoes. He also had a biker jacket over a white collared shirt. The eccentric athlete has also become well known for his headwear choice. From rocking full babushka during the granny wave to his plethora of wide-brimmed fedora hats, anything Cam Newton chooses to wear shows just how confident the QB is when it comes to rewriting the style rules.
View this post on Instagram
View this post on Instagram
Antonio Brown is a controversial figure, but that does not take away from his style. As an NFL player, nothing says I'm venturing into fashion more than working with Kanye West, and that's exactly what Antonio Brown did. Appearing in multiple pictures with Mr West, it wasn't long before AB announced he was working with West on his DONDA Sports line. He would be seen clad in all things Yeezy during Kanye's DONDA album rollout. At the forefront of sportsmen's foray into fashion, Antonio Brown also known as AB is often seen in brands such as Balenciaga, and YEEZY. In addition, he is often seen in pieces from his Fashion Nova Men clothing collaboration.