PAUSE takes on Europe's hottest electronic musical festival.
Upon entering Petrovaradin fortress, there is a sense of significance that permeates the ambiance, perhaps thanks to its precious but militant past. While the fortress is steeped in tales and sentiments that captivate exploration, it also serves as the home of EXIT, one of Europe's leading music festivals.
Situated on the Danube bank of the river, Serbia's art center was awash with a spectacular soundscape showcase, underpinned by swells of electronic dance music during the 7th-10th of July. More than 200,000 festival-goers and fans from over 100 countries gathered in unity to celebrate and attend EXIT Festival from 7pm to 8am – embracing over 1,000 artists performing across more than 40 festival stages and zones.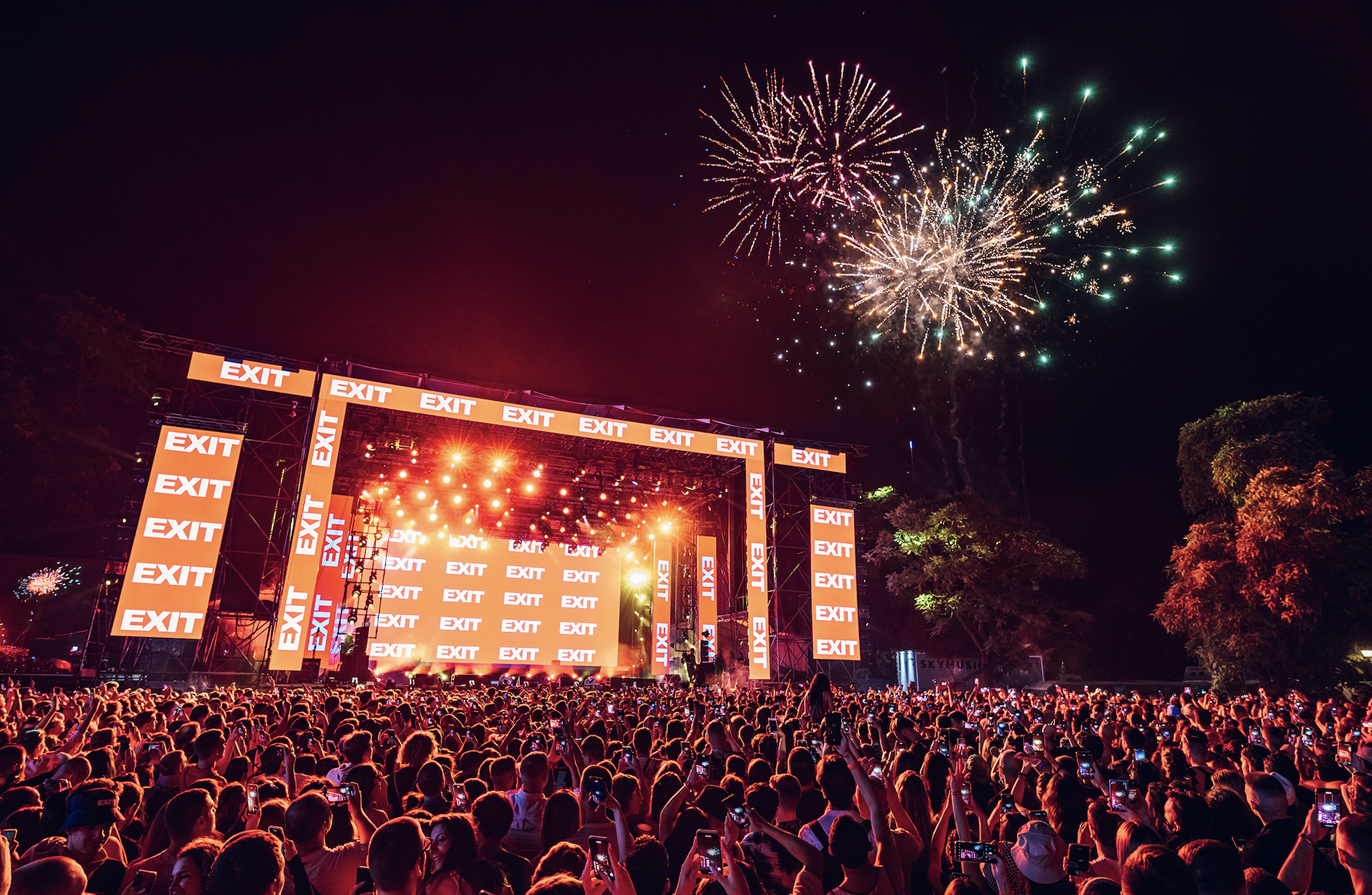 PHOTO CREDIT: EXIT Festival | Full Fat PR
Taking the festival by storm, EXIT 2022 opened with a double opening ceremony featuring two sides of the festival. The festival began with the release of 22 doves on the Pachamama stage, while elsewhere, a "Yellow Submarine" on the Danube was unveiled, demonstrating the festival's core values through an artistic installation. With a midnight firework ceremony that took place on the main stage, the Petrovaradin Fortress sent messages of peace around the globe.
There was an abundance of enthusiasm among the crowds throughout the multiple-day celebration. There was a real sense of appreciation present. Across the days, the rapturous crowd erupted to the likes of Nick Cave and The Bad Seeds' provocative disruption, Calvin Harris' synth-driven summer anthems and Iggy Azalea's booty-poppin', pugnacious, sexual lyricism that had the crowd shaking what their mama gave them. An impressive scale of production on the festival's interior and exterior and live performances further added to the audience's awe.
In any case, the passion that emanated from the vibe at EXIT Festival was testament to its ethos. To spread the message of love and freedom to the whole planet, it uses creative industries, top global artistic, educational and charity events as a means of sparking positive social changes. It aims to accelerate the evolution of human consciousness; and that mission was most definitely accomplished.