It's all Gucci.
Fresh off the press run of his newest Nope film, Daniel Kaluuya hit the GRM GALA 2022 red carpet wearing a full Gucci ensemble.
The Get Out star put in another top-level appearance on Tuesday, this time around taking to the red carpet in an entirely Gucci fit that consisted of a white suit shirt paired with a Gucci contrast lapel blazer in a darkened navy, with Kaluuya opting for a pair of simple navy suit trousers to go along with the top half. Continuing to keep it classic, Kaluuya paired the ensemble with a pair of simple black suit shoes, rounding out the fit with a pair of black-out square-frame sunglasses.
Thoughts? PAUSE or Skip? Follow the link below to pick up a similar Gucci blazer.
SHOP SIMILAR GUCCI BLAZER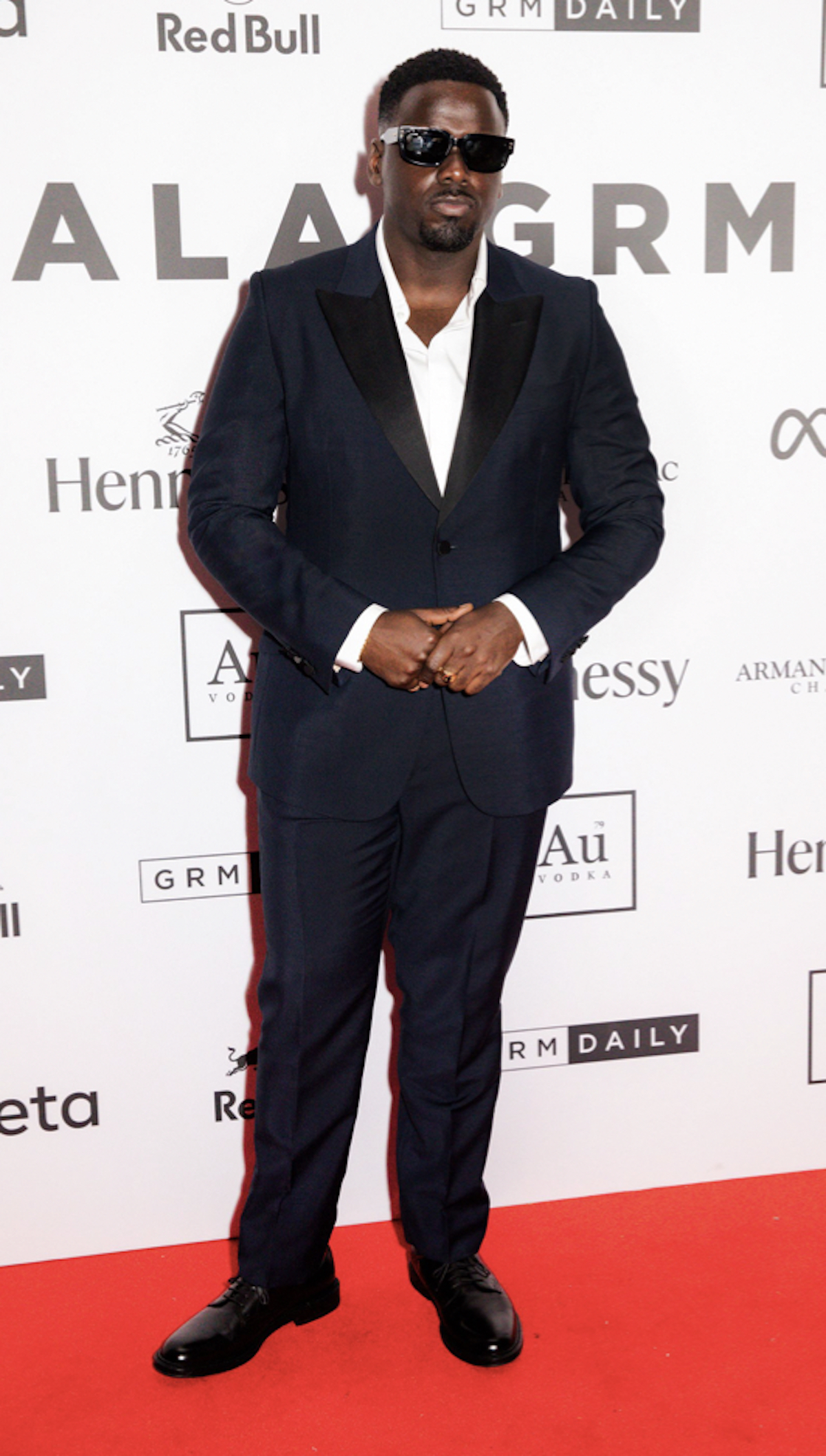 PHOTO CREDIT: @anna__marguerite (via Instagram)