Fashion week is here and with Spring/Summer 2023 rapidly approaching, it's critical that you always have your fashion week essentials at hand hand.
The Fashion Week season calls for upgraded style, but you also need to raise your necessities game. As London Fashion Week is ready to begin, we've created this straightforward advice to assist you make sure you pack everything you need. We have you covered for anything from bags to obvious items like perfume.
Here are five items that have the power to make or break your Fashion Week month.
An IT bag: 
Let's be honest, a major part of fashion week is flexing. And nothing says I'm flexing more than an it-bag. Of course, you need a bag to carry all your essentials items, so why not make the bag memorable like a must have Bottega Veneta Cassette bag. It's important to note that IT bags are also part of your outfit so it'll be sure to get you papped.
Power Bank: 
Fashion Week can be incredibly busy. When going from one show to the next and constantly snapping away on your phone, your battery can be drained very quickly and leaving you with little to no time to charge your phone. A Power Bank is a necessity for any fashion week attendee, and bonus points if you can get your hands one that can also power up your laptop like this Anker Power Core. 
Sunglasses: 
What is fashion week without sunglasses? With so many street-style photographers snapping pictures left and right, it's only right that you have a pair of stylish sunglasses to protect you from the camera flashes. Also, nothing says Fashion Week more than a pair of stand out sunglasses like this Oakley Radar pair. 
Perfume & Skincare:
Whether it's a mini-sized perfume, hand lotion, facial mists or eye creams to keep you looking fresh after a night of fashion week partying, keep some skincare bits and bobs on you so you're always photo-ready. Try this Byredo Gypsy Water perfume or Horace's anti dark circle eye serum.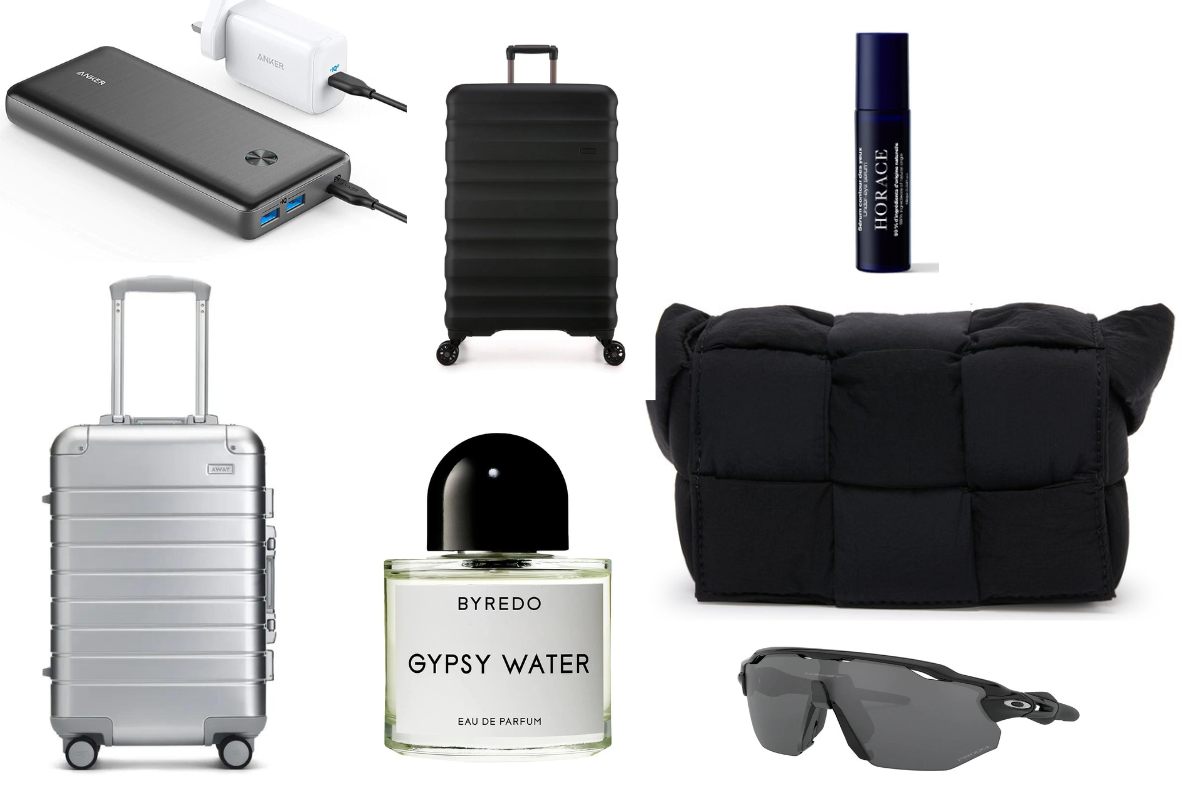 Bottega Veneta Cassette Bag
Byredo Gypsy Water perfume
Horace Anti Dark Circle Serum
AWAY Carry-On: Aluminum Edition
Antler Clifton Suitcase Set
Chic Suitcase: 
A part of fashion essentials that's usually forgotten is a stylish or chic suitcase, especially if you're jet setting around the world attending shows. No doubt you won't be slugging your suitcase around with you to runway shows, but knowing you have a great suitcase set for when you're city hopping makes getting fashion week ready that little bit easier. Not sure where to start, what about this Antler set or the head turning AWAY Aluminium Carry On.