Bold and Blooming Flowers.
As a project that started back in 2016 through the late Issey Miyake's appreciation for Ikko Tanaka's illustrious graphic design, the sixth volume of IKKO TANAKA ISSEY MIYAKE presents new flower motifs that resemble large peonies in full bloom.
Combining the experimental tailoring and fabrications of Miyake with Tanaka's beautiful illustrations of Tanaka, this collection features a wide array of silhouettes in the Japanese label's signature pleated texturisation. Pieces are mostly white or beige, acting as a blank canvas for the graphic designer's vibrant motifs – with the exception of a hot pink long-sleeve that beautifully complements the many shades of red. The silhouettes span from long coats to high-neck dresses to even umbrellas, all of which adorn the vibrant, blossomed peonies.
The collection will be available on March 1st for a limited time at London's Issey Miyake store on 10 Brook Street.
Check out the campaign imagery below.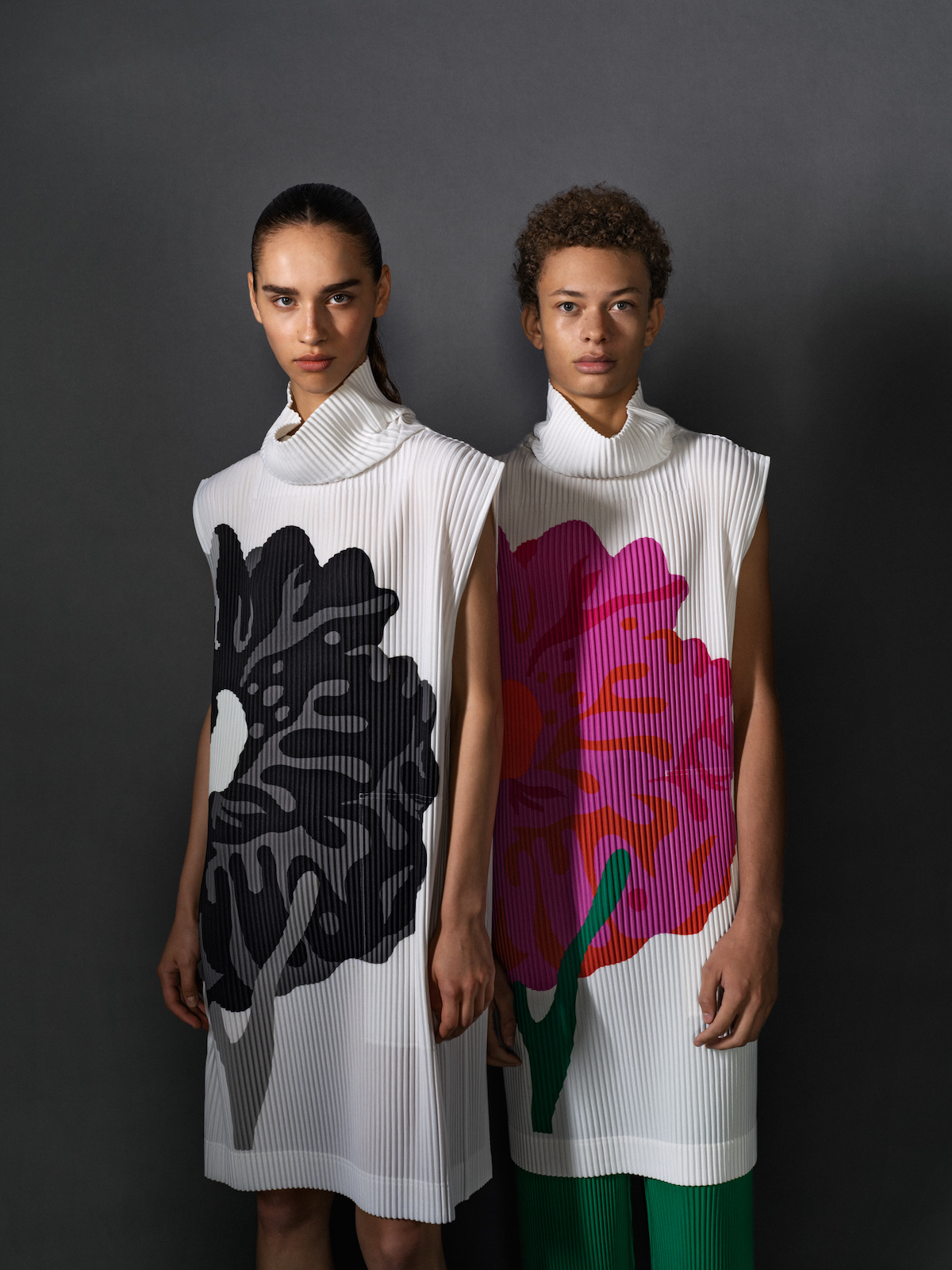 PHOTO CREDIT: HENRY LEUTWYLER