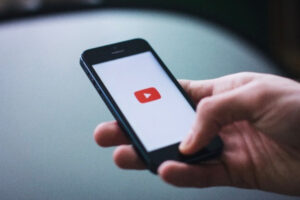 Gambling is as old as the hills. In earlier times, gambling was done with dice and coin based games. Betting on horses, chess and other board games has also been around forever.
Evolution of gambling
Since the 16th century, the UK has had state lotteries, that earn the government handsome tax revenues. Over time it evolved into a recreational activity on a grand scale. 
Destinations like Las Vegas and Macau are tourist hotspots solely for their casinos. Even in places like London, gambling is booming. The city combines its historic architecture with casino locations, that offer unique, unforgettable experiences. 
While brick-and-mortar casinos were a no-go during the pandemic, online casinos have flourished since. They offer a rich variety of games, characters and themes that can be enjoyed by the even most gaming averse among us. 
Gambling sites and channels
If casinos have gone online, it was just a matter of time before both support and entertainment on them became available. There are plenty of sites that offer tips and tricks on becoming better players. 
Like Bonus Finder, as an example. The site was "set up…to help ordinary players get the most out of their casino experience, by sharing our knowledge", a statement written by Bonusfinder UK.
YouTubers started making videos about all facets of gambling. From playing games to promoting responsible betting, they are doing it all. And with great success, like these five YouTubers. 
1. Brian Christopher Slots
Arguably the most popular YouTuber who talks about gambling, Brian Christopher Slots has over 585,000 subscribers at the last count. Some 11 new videos are posted every week, where he bets anywhere between USD 1 to USD 100 per spin. What started out as a hobby for him has now grown into a full-time profession, as his channel grew by leaps and bounds over time. He likes to promote responsible gambling, as is evident from the restricted bets he places. 
2. NG Slot
Another subscriber of responsible gambling, NG Slot has seen huge popularity. With over 427,000 subscribers, the US based YouTuber entertains viewers by going around all over the country to share real life casino experiences. His straightforwardness is one of his likeable qualities, as he posts both his wins and losses. In fact, he says on his channel "I don't give anyone the illusion that gambling is a winning proposition". 
 3. The BigJackpot
Another really popular YouTuber is The BgJackpot, with over 417,000 subscribers. Unlike Brian Christopher, he is into much bigger bets. Playing at slot machines, these bets can rise up to USD 5,000 for a single spin. At the other end, though, they start at a relatively modest USD 75. He likes games like Top Dollar, Lightening Link, Huff N' Puff, Black Widow and Dragon Link. In his description on his channel, he says "You'll always catch me chasing that BIG JACKPOT!", which explains his name.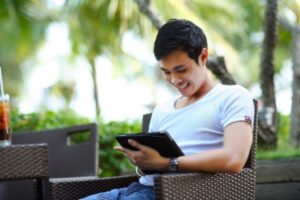 4. Lady Luck HQ
In a sea of individual gambling YouTubers, Lady Luck HQ stands out as it is presented by a couple.    Francine Maric does most of the talk on the channel, though. It is quite popular too, with over 312,000 subscribers to its credit. Like many of the others on this list, they too are slot enthusiasts, focused on high-limit slots. Interestingly, it is also the most viewed female slot channel around.  
5. Vegas LowRoller
As the name suggests, this YouTuber plays low-limit games like Brian Christopher too. Though he does say that he plays 'mid-limit' games too.  Like both Brian Christopher and The Big Jackpot, focuses on slot games. With 240,000 subscribers to his credit, he says that his channel is for entertainment only. Living in the heart of the gambling world, in Las Vegas, he posts a video a day. An engaged and enthusiastic presenter, it is easy to see why he is popular with viewers. 
Honourable Mentions
There are plenty of other noteworthy YouTubers focused on gambling as well. One of them is Allison 'Pokie Pusher' Happu. The channel is small, but unique. The YouTuber shows how to play Australian pokies at low limits. There is also Slotman777, which as the name suggests is another one featuring slot games. It also throws in newer pokies and highlights big wins. 
Besides this, there are channels offering insight into gambling a bit differently. Like the American Casino Guide, which educates on gambling strategies. Or NewCasinos.org, which reviews online casinos. These can help players make more informed choices. 
Gamble, but safely
With so many options around, it can be tempting to try out gambling. But there is a safety net provided to us. There are many sites and channels that show us how to go about it. And how to win even with low bets. This entertaining activity can be enjoyed without breaking the bank!