Titled 'Roots to Rebel'.
Focusing on the black and British diasporic experience after the war, Nicholas Daley looks to the Afro-Caribbean community to explore the subcultural movements happening outside of London – landing him to search through 70s Coventry. Through the social friction that was happening at this time, it was the Jamaican upbeat spirit that would not only influence the UK fashion scene but the music landscape in that time period as the collection aims to embody what the British rudeboys wore.
Through a collaboration with Scottish manufacturer Loccharon, mohair tartan pieces in the form of vests and kilts are definite standouts of the collection as well as speaking to the designer's northern background. Elevated workwear pieces are also eye-catching thanks to the colour-blocked panels as well as the flattering silhouette, whilst more ruggedness is added through military-inspired Smock Parkas and Cargo Pants. "THE REGGAE CLUB" graphics allude to the genre of music that was popularised during the decade and Nicholas Daley staples such as sweatsuits, patchwork windbreakers and coats make a return. The capsule is rounded off with a two-piece collaboration with G.H. Bass & Co. on the Weejun Larson Loafers.
Check out the campaign images below.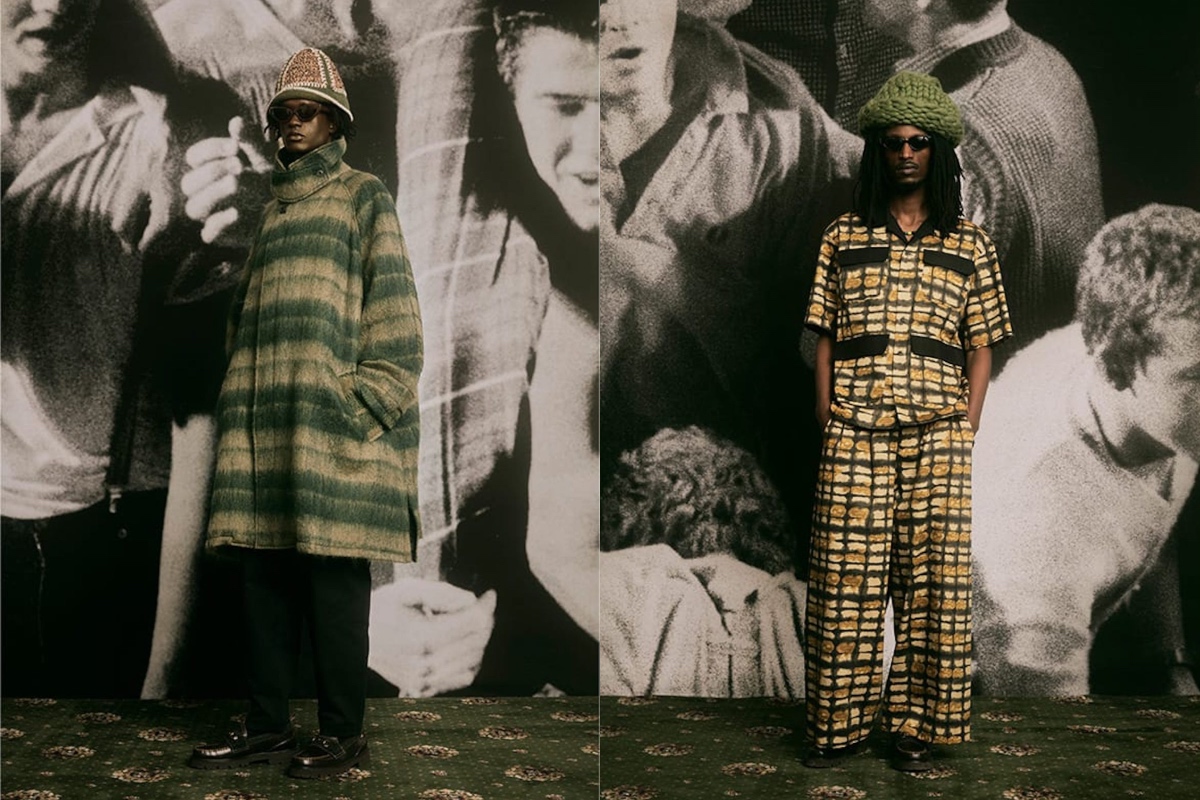 PHOTO CREDIT: NICHOLAS DALEY