Luxurious, Technical and Practical.
With the Spring/Summer 2023 season well underway, Stone Island have presented their latest offering for the warmer months with the Italian brand's traditional house codes and design technics. The main focus of this collection is its Rip Stop Prismatico fabric that features in a wide range of pieces, giving the garments water and wind-resistant properties as well as a prismatic effect through the material's crinkles.
With a pastel, spring-ready colour palette, a vast array of light outerwear options, sweats, shirts and shorts are on offer. An ongoing motif in this capsule is the contrast-coloured, packable/removable hood that can be seen on some of the jackets and polo shirts. One of the standouts is most definitely a manderine-coloured coach jacket that features oversized pockets, the aforementioned hood, contrast stitching and a muted Stone Island Marina logo on the left chest.
The collection is available to shop now.
Check out the campaign images below.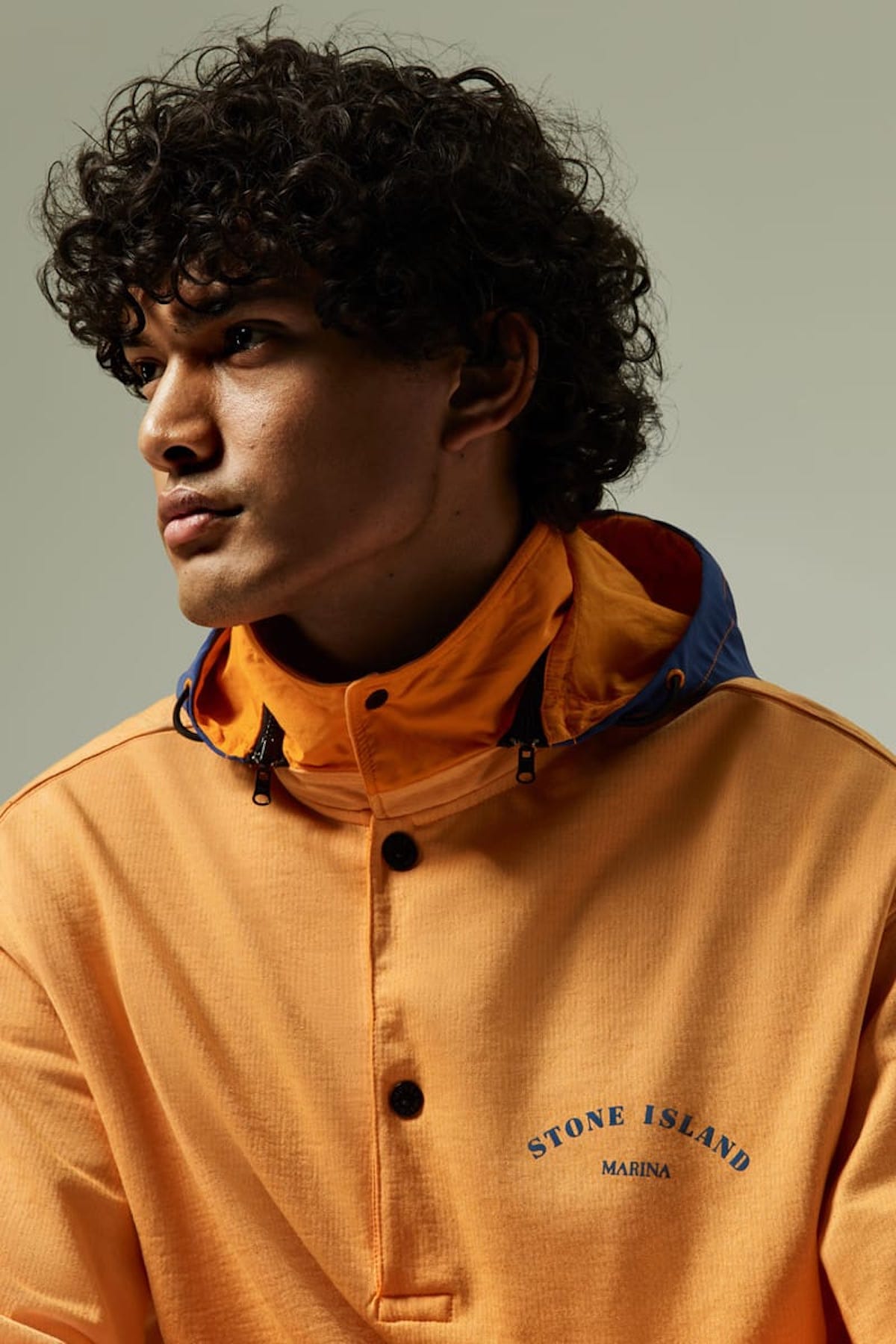 PHOTO CREDIT: STONE ISLAND