Introducing the "Coast" Chain.
Two emerging Toronto design studios Spencer Badu and Vitaly mark their inaugural collaboration with the Coast chain, taking from the former's Ghanian background and the idea of migration to complement the latter's experimental design framework of global cultural directions. The Isabel Okoro shot campaign is located in Lagos, Nigeria where themes of unity and freedom are explored on a beautiful beach setting.
The chain is comprised of custom geometric steel beads along with genuine African turquoise stones and real cowrie shells –  each stone being unique and one-of-a-kind. The removable Ghanian adinkra symbol translates to unity, representing the sense of warmth and comfort that is associated with African beaches.
The collection is available now.
Check out the campaign imagery below.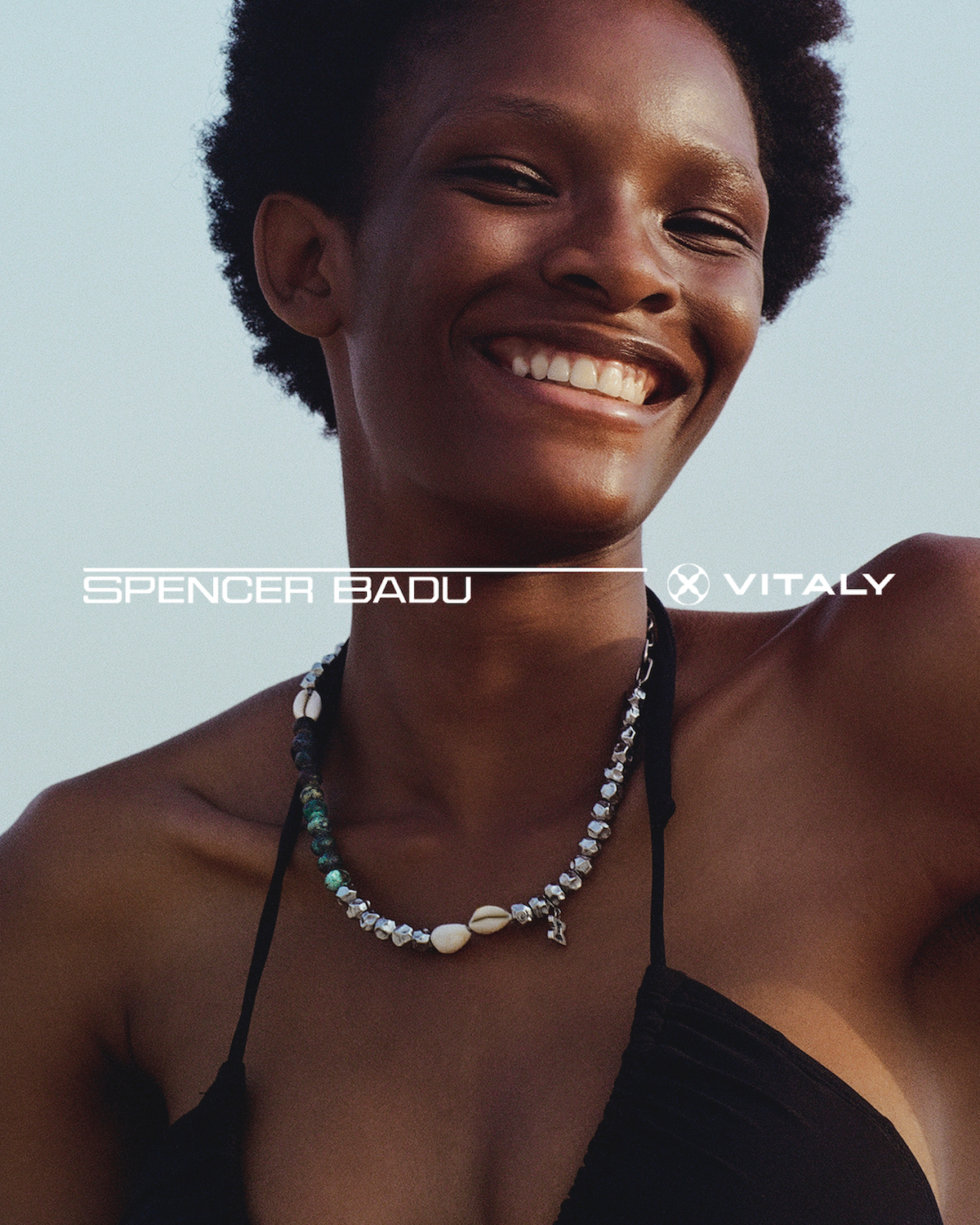 PHOTO CREDIT: ISABEL OKORO