Featuring Limited Edition Collaborations...
Major streetwear brands including Corteiz, Awake, A-COLD-WALL*, Daily Paper and several more are set to join forces with Places+Faces to celebrate 10 years of the brand, joining forces for a new pop-up store.
Celebrating leading Black-owned brands and creatives, this latest venture from Places+Faces looks to reminisce on their significant journey in forming modern UK music and fashion culture, with this upcoming pop-up set to present a collection of collaborative t-shirts with brands such as Slawn, Daily Paper, Clint419's Corteiz, A-COLD-WALL*, PRIX Workshop, Bstroy, Thug Club, Awake, and Vandy The Pink. Places+Faces took to Instagram to share a celebratory video that featured celebrities including ASAP Rocky, Central Cee, Tyler the Creator, Jorja Smith, Pharrell Williams, AJ Tracey, and Mahalia, all showing their love for the brand.
The Places+Faces pop-up will be open for one day only on June 17th at 6 Dray Walk, London, E1 6QL.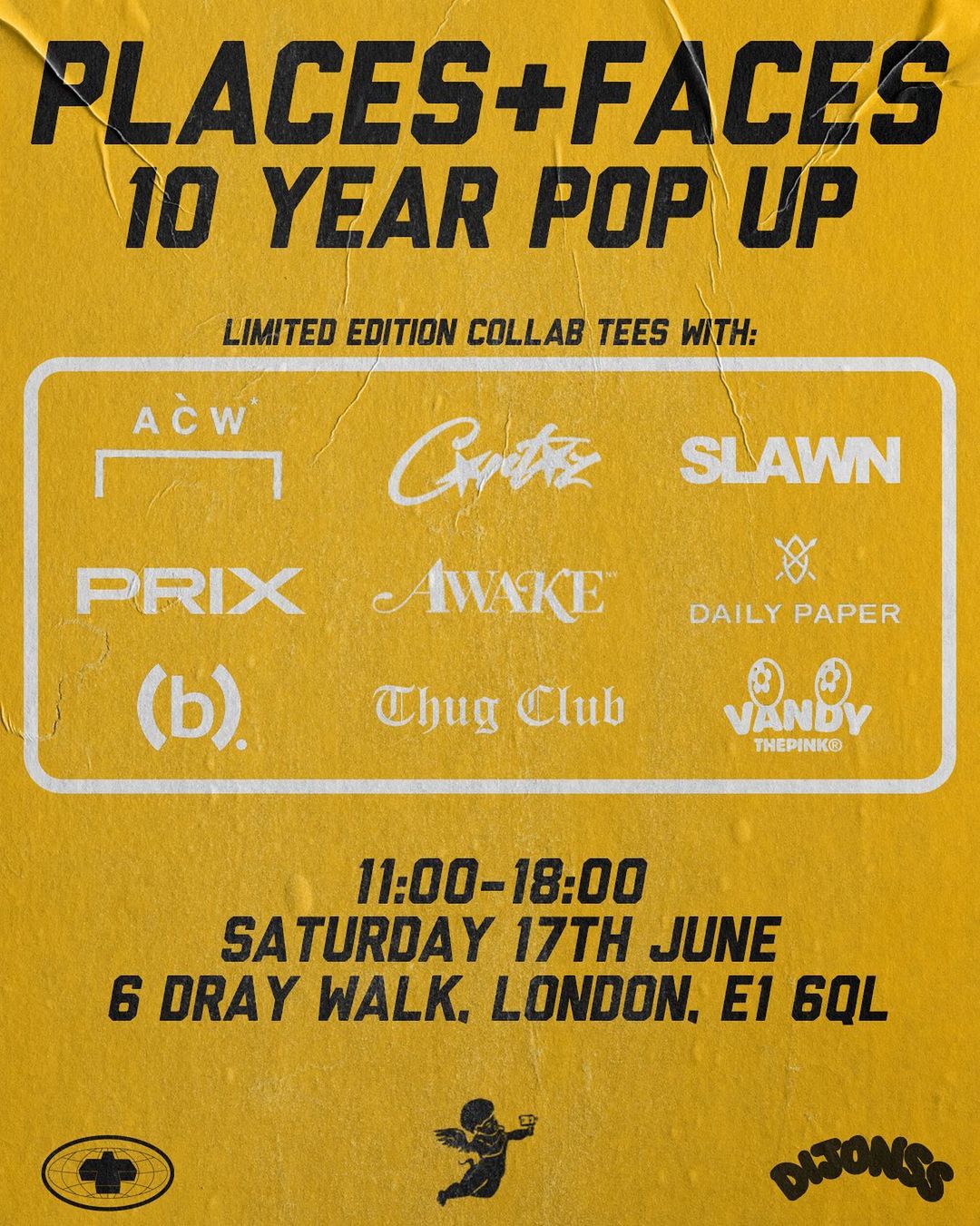 PHOTO CREDIT: Places+Faces