From Dawn 'till Dusk.
Go from pitch to dancefloor without skipping a beat as Umbro teams up with London's Boiler Room to remember the early days of rave when football, fashion, and music came hand-in-hand. Presenting a seven-piece collection comprising of a pinstripe tracksuit, football jerseys, essentials tees, and white towel pairings, the cross-genre collab encapsulates the freedom, colour, and vibrance of the recently-revived scene.
Boiler Room x Umbro is available from June 30th via the Boiler Room website.
Immerse yourself in its youthful campaign shot by legendary British photographer Ewen Spencer below.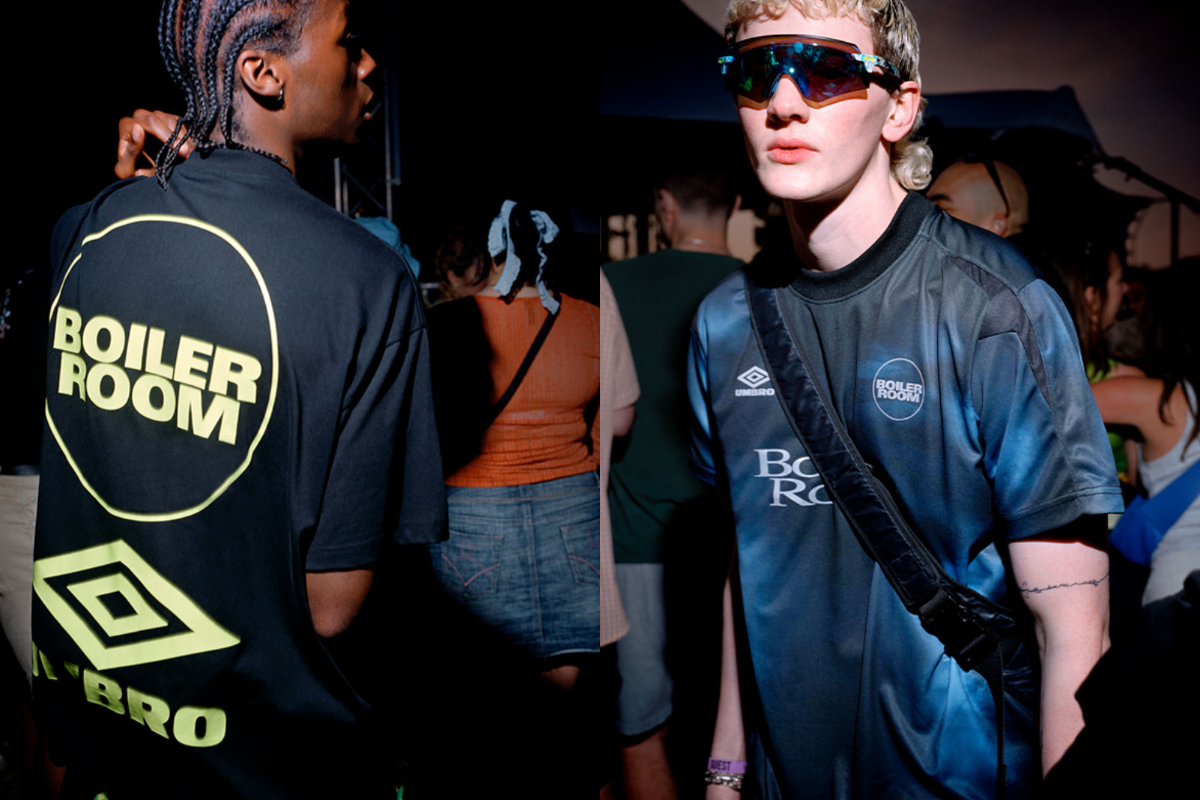 PHOTO CREDIT: EWEN SPENCER