Present a new style of rebellious man.
London-based contemporary brand Jekeun is back with its fourth collection, showcasing the incredible talent of Korean menswear designer Jekeun Cho. Known for his deep exploration of the human psyche, Cho's creative process delves into the intricate moments of internal thought and reflection that shape our lives.
Drawing inspiration from the world of cinema, as he has done in previous seasons, for this Spring/Summer 2024 collection, Jekeun Cho turns to films such as the Korean classic "City of The Rising Sun" (1998) and Baz Luhrmann's "Romeo & Juliet" (1996). Featuring unique and innovative cuts and structures that evoke a range of emotions, the collection showcases a rebellious style, reminiscent of the playful experimentation of adolescence. Hunched silhouettes and a grunge aesthetic that form the foundation of this season's looks. Tartans, suiting, and kilts are juxtaposed with vibrant Hawaiian shirting and bold contrasting colours, representing the dissonance between internal thoughts and external actions.
Reflecting Jekeun Cho's personal passion and liberated youth, motorbikes take centre stage as another major theme, while vintage headlamps are printed on corduroy vests and scrap metal finds new life as avant-garde wearable pieces.
Take a look at the Jekeun SS24 collection in the images below.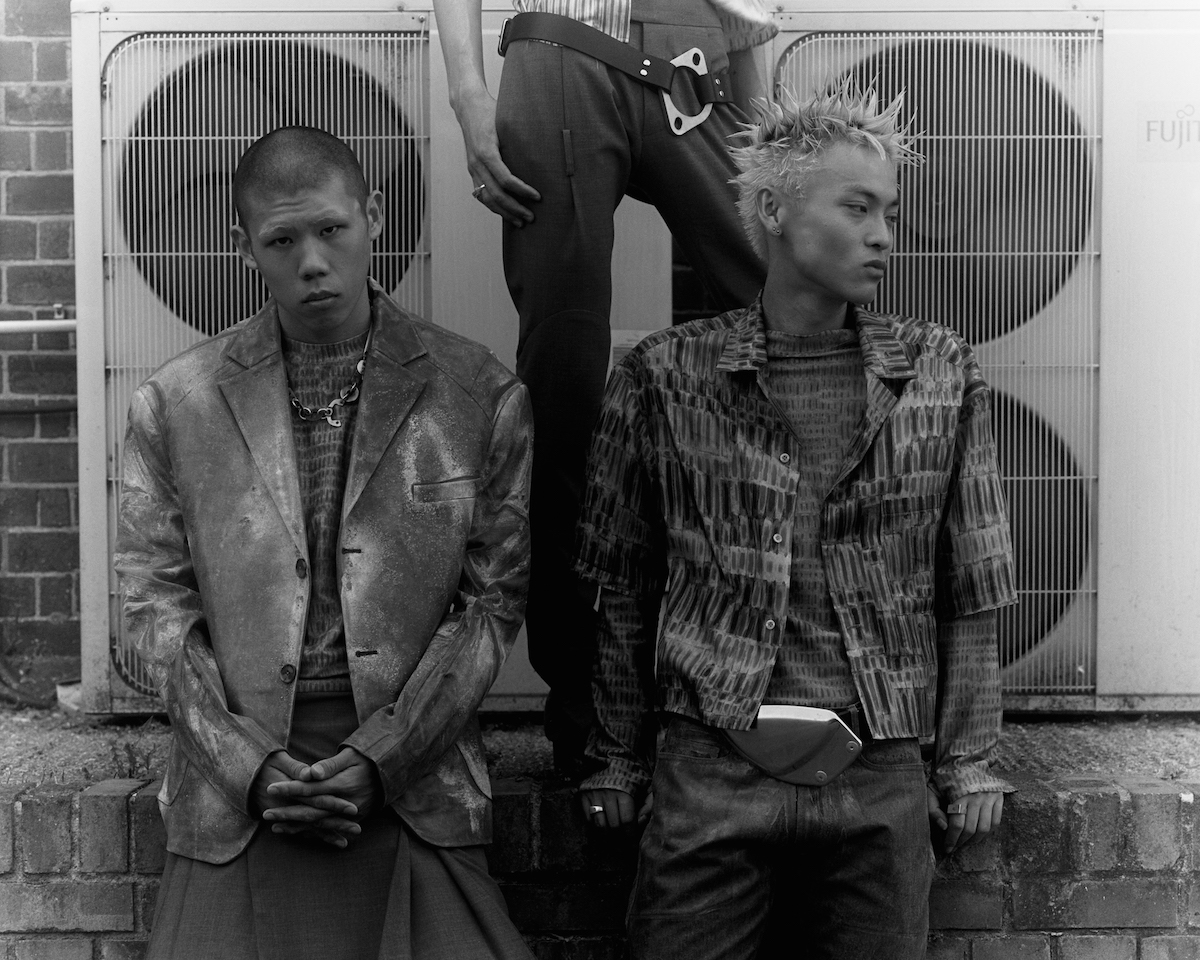 PHOTO CREDIT: Jekeun//TheLobbyLondon