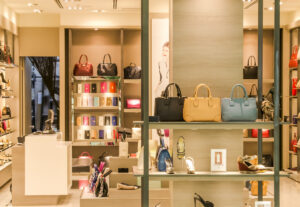 Seasons and fashion trends come and go, but timeless pieces can last a lifetime. That's why it's so important to invest in quality clothing so you can get the most out of your money whilst also saving yourself time and effort. 
In this article, we'll be discussing what fashion pieces and wardrobe essentials are worth investing in. 
Underwear
Underwear is the foundation of your outfit and should never be overlooked. It allows for clean lines and can help you achieve your desired shape under your clothes, acting as the base for all of your looks. 
It's certainly important to invest in a quality bra, as it can offer support and encourage better posture. Buying a properly-fitting designer bra can provide you with both comfort and style so you can feel your most confident. 
Quality underwear is beneficial for both your physical and mental health. Investing in pieces that flatter your body shape is a great way to improve your self-perception of body image. And, you'll feel so much better in your own skin, too.
Jeans
A good pair of jeans can make you feel great and can see you through up to decades of wear if you look after them properly. Jeans also tend to be one of our most worn pieces, so they're certainly worth the investment!
Paying for a high-quality pair of jeans means you're paying for excellent, long-lasting fabric. And, they fit so much better and are great for flattering your figure. As a staple wardrobe essential, splurging on your denim is way more cost-effective in the long run. 
Shoes
Many people are shoe-obsessed, and we can see why! You can purchase shoes in any shape, colour, heel height, and design you want, depending on your style preferences.
However, shoes are another item that we believe are worth the investment. We spend a lot of time on our feet, so ensuring your shoes are comfortable and durable can make all the difference after a long day.
Bad-fitting, cheap shoes can cause foot and leg strain and may potentially cause a few health issues. You don't want to be paying the price as you grow older, so be sure to take the time to decide on a lasting pair of stylish shoes that can be worn time and time again.
Bags 
A timeless bag says so much about your style. Not only do bags add function to your outfit, but they can offer a great return on your investment if you take good care of them. 
Bags are an excellent investment as you'll often wear them on repeat. They're incredibly versatile and can complement a wide variety of outfits. They're a wise and ethical purchase choice that can last you for years to come.