A 15-piece for take-out, please?
There has been a great deal of interaction between the worlds of fashion and food in recent years. As a result of their delectable blend of fits and flavour, they have become increasingly popular, and what's not to like? PALACE Skateboard's recent collaboration with fast-food chain Mcdonalds features hoodies, T-shirts, and skateboards as part of the London-based brand's Summer 2023 capsule collection.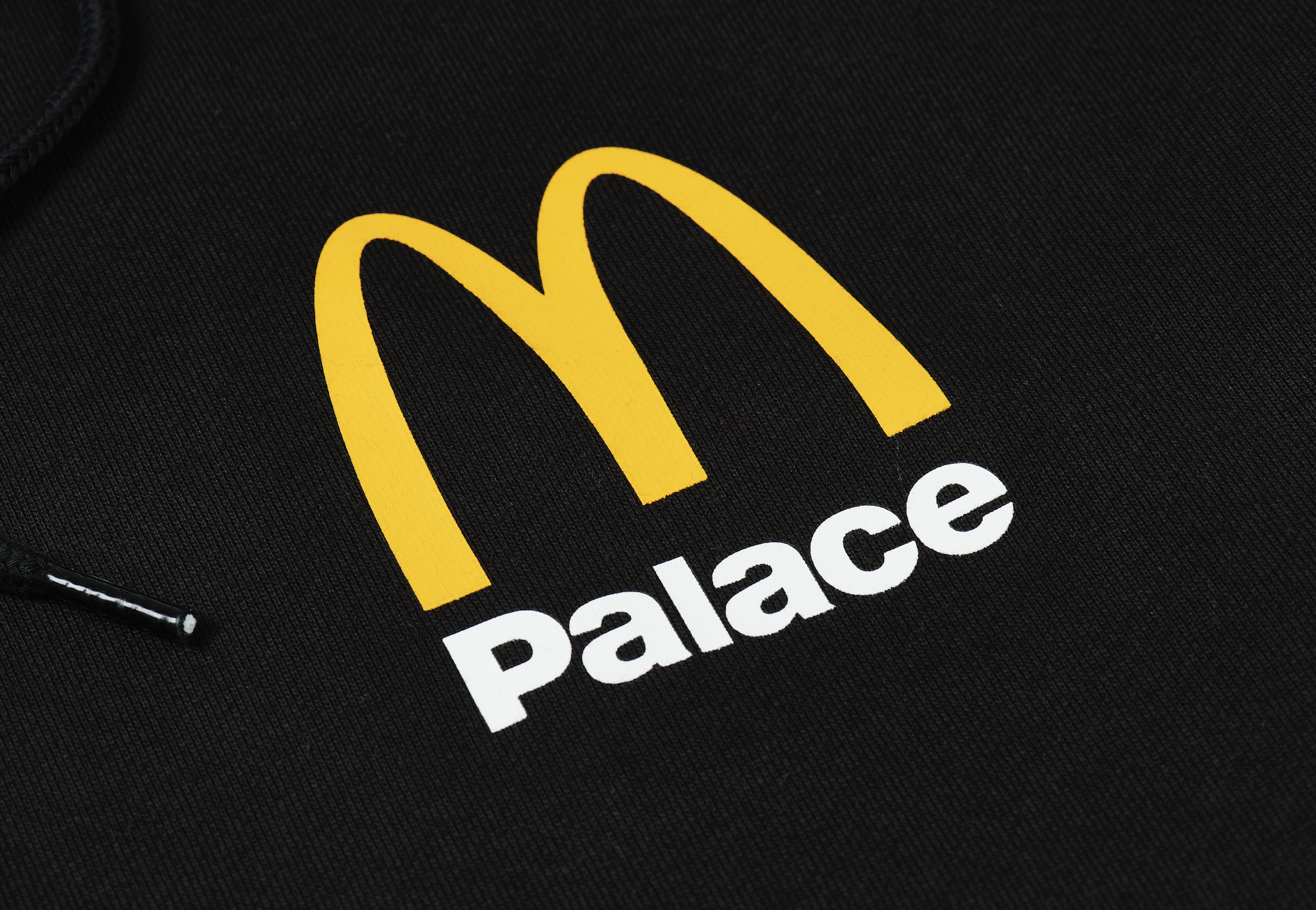 That's right – as part of McDonald's 'As Featured In' campaign, its largest global Famous Order yet, the company has partnered with PALACE to create a custom merch range – the first McDonald's merchandise available in the UK – which will be available from Monday, 14th August in the UK and Ireland.
Obviously, an iconic Mcdonalds collaboration would not be complete without paying homage to its golden arches branding. It is also emblazoned on graphic t-shirts and stamped across skateboards and red, black, and white hoodies. Featured in 1,400 McDonald's restaurants across the UK, the products are made with a unique code that can be found on both McNugget packaging and "As Featured In" packaging.
Check out snippets from the collection below.
PHOTO CREDIT: PALACE x McDonalds.