"Our Clothing is Designed to be a Second Skin."
Touching back down in Barcelona for 080 Barcelona Fashion, PAUSE brings you another 'Creatives in Practice', once again honing in on one of the event's leading designers. This time around, Carlota Barrera has taken some time with us to discuss everything from the inspiration behind the latest collection and the importance of genderless clothing to expert minimalism and reimagining classic silhouettes.
Check it all out below: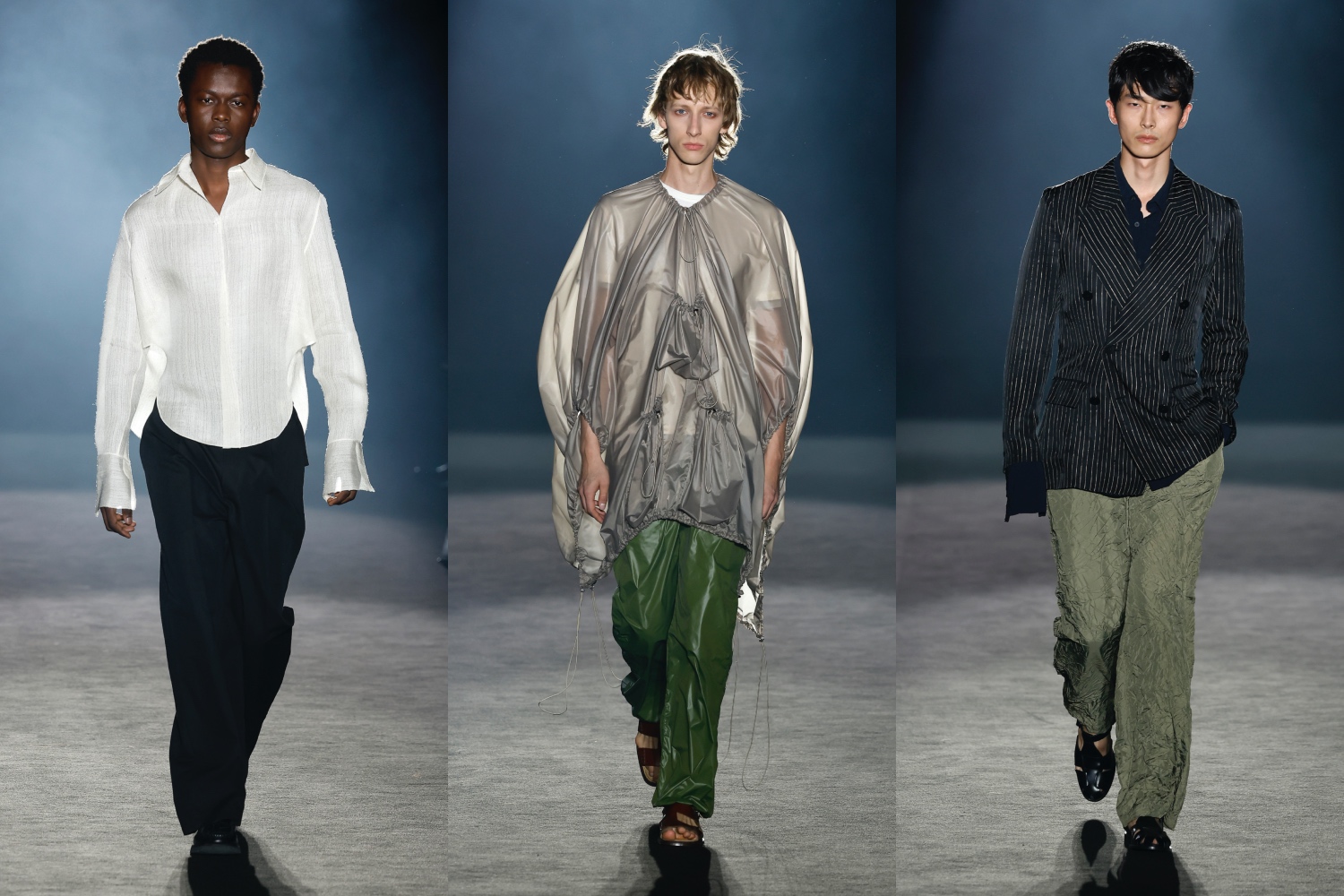 INTERVIEWER: Johnson Gold
What was the core inspiration for this collection?
In response to this dynamic landscape, our goal was to craft a timeless testament to sustainability. This collection is a reflection of our desire to challenge the traditional fashion industry's seasonal cycles, while celebrating diverse identities and emphasising adaptability and perpetual relevance. It is a fusion of consciousness and lasting value, bridging the past and the future while addressing the industry's challenges of overproduction and excess stock. Our primary focus has been on enhancing quality, comfort, durability, and timelessness while actively engaging in the ongoing conversation about the gradual dissolution of gender boundaries and the celebration of ever-evolving identities.
Your designs are so minimal with incredible detailing. Tell us about your detail approach this season.
Our design approach in the "CORE COLLECTION" revolves around minimalism with a focus on intricate details. We believe that the power of clothing lies not just in its overall aesthetics but in the emotions it evokes and the comfort it provides. We have meticulously refined our garment fits, material selection, and emotional resonance of details to create exceptional pieces that offer both physical and emotional comfort.
You redesigned your own version of classic shirts, so tell us what inspired you to mix your shirting in this way.
Our approach to shirting in this collection is an extension of our commitment to redefining gender norms and embracing fluidity in fashion. We took classic shirts and infused them with details like cuts and openings, playing with the reception of gendered clothes, and harmonising the pieces with precision tailoring and carefully selected materials, some of which are upcycled. This approach is a reflection of our dedication to sustainable production, ensuring that each garment is not only kind to the skin but also responsible towards the environment and society.
The navy blue look mixed with the tied shirt gave off minimal freedom. What were you trying to express here?
The navy blue look with the tied shirt piece represents a concept of minimal freedom, which embodies the feeling of being at ease with one's identity. In this collection, we embarked once again on the deconstruction of classic garments, using a very contemporary approach. This particular piece serves as an exercise in deconstructing the traditional tuxedo shirt. It symbolises a sense of nonchalance and comfort with one's true self, reflecting the idea of breaking free from conventional norms and wholeheartedly embracing a more fluid and inclusive mode of self-expression.
What fabrics did you use for this collection and why?
We meticulously selected materials and pieces for this collection, working with noble fabrics such as wool, silk, cotton, cupro, and viscose, among others. These pieces not only feel gentle on the skin but also reflect our commitment to environmental and social sustainability. Additionally, we've introduced a limited-edition capsule collection crafted from deadstock and upcycled fabrics, featuring artisanal, handcrafted pieces like technical raincoats, capes, handmade silk shirts, and hand-printed viscose sets. This approach aligns with our mission to create high-quality, enduring garments.
Why showcase your collection at 080 Barcelona Fashion Week this season?
080 Barcelona Fashion Week offered us an ideal platform to showcase our 'CORE COLLECTION.' The organisation's dedication to diversity, inclusivity, and sustainability strongly resonates with our brand values. It also provided us with the opportunity to collaborate with the talented artist Wekaforé and the accessories brand Hereu, both of which seamlessly align with our vision and values, enhancing the overall experience and message of our collection.
How important is genderless clothing in 2023?
Genderless clothing holds more significance than ever before. It reflects the evolving understanding of identity and self-expression. We believe that fashion should serve as a powerful medium through which everyone can genuinely express themselves, without being constrained by traditional gender norms, and genderless clothing is a commitment to empowering people to boldly and unapologetically embrace who they are.
In essence, genderless clothing encapsulates the values we hold dear: self-expression, inclusivity, and empowerment. It is more than just a passing trend; it is a testament to the ever-evolving landscape of fashion and our dedication to fostering a more diverse and accepting world through clothing.
What kind of feeling do you want people to feel when they wear your collection?
We want them to feel like they're being the best version of themselves. Our clothing is designed to be a second skin, not only looking good but also making the wearer feel good – which is the ultimate goal in life, isn't it? The best feedback we always get when someone wears our pieces is 'Wow, I feel incredible in this,' and that's what we aim for when we design our pieces. We want people to feel good, a sense of timelessness, comfort, and authenticity. We aim to evoke emotions of ease, freedom, and nonchalance, encouraging individuals to embrace their unique identities.
PHOTO CREDIT: Angela Sanz Jover: @sanzangela (via Instagram) // Paula Vazquez Guisande: @paulavguisande (via Instagram)