The ties between the music and fashion industries grow stronger and stronger every year, so there is no surprise that the music artists constantly inspire and get inspired by the catwalks. Here is our PAUSE top 5 recent music videos where the wardrobe choices were no less impressive than the vocals.
1) Drake – Hotline Bling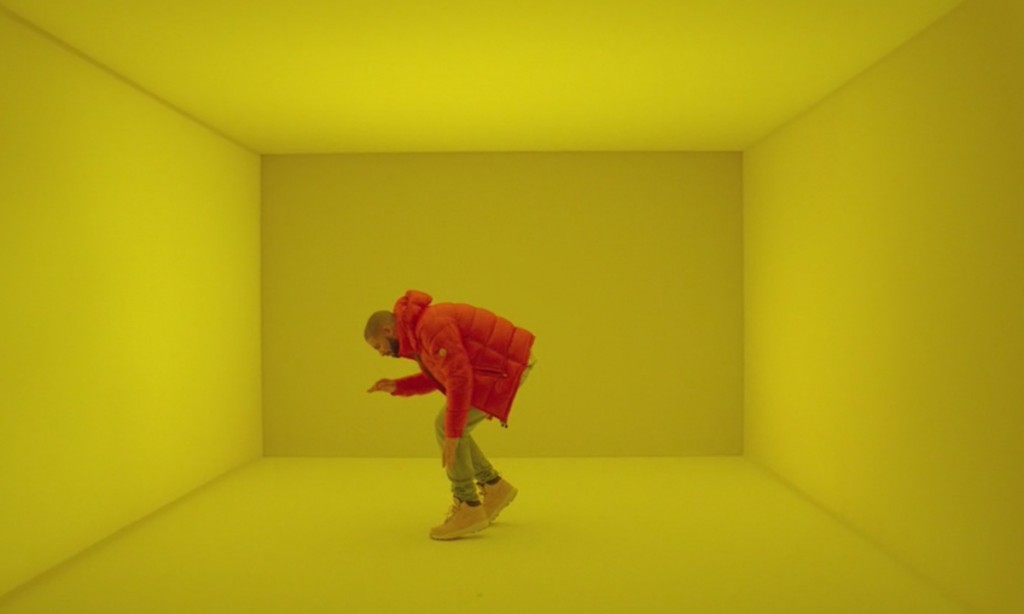 Let's start with the one which is practically on everyone's mind right now: Drake's newest release, 'Hotline Bling'. Behind all the mocking vines making fun of Drake's slightly awkward dance moves, no one seems to be paying attention not only to the catchy tune of the brilliant song, but also the artist's stylish wardrobe choices. Drake's grey chunky knit sweater is this season's key clothing item, and paired with the trousers of the moment – joggers, and Timberlake's boots, the combination is pretty much a stencil for the successful autumn/winter dressing. But the rapper did not stop there. He took his outfit to the whole new level by layering his Moncler red padded jacket on top for that effortless ski chic. So, please, all jokes aside, buy some knits and give the man a break.
2) Travis Scott ft. Kanye West – Piss On Your Grave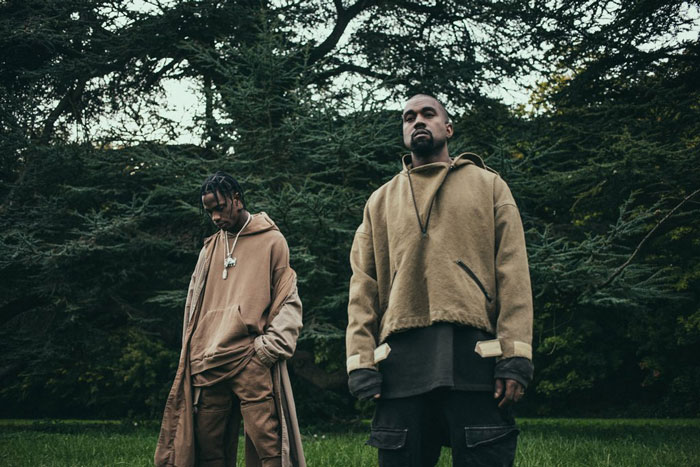 The second music video, a collaboration between Kanye West and Travis Scott titled 'Piss On Your Grave' might as well be a moving lookbook for Kanye's Yeezy 1 collection. Travis Scott is known for his own eclectic and specific fashion sense, but it is difficult to argue that the outfits consisted of sweeping long coats and layers upon layers of tops in earthy, autumnal tones are very Kanye. Nevertheless, apart from the controversial lyrics, the visual side of the video with green forestry landscape, definitely left us speechless.
3) Justin Bieber – I'll Show You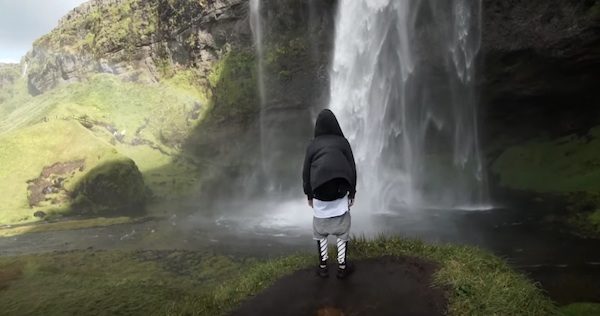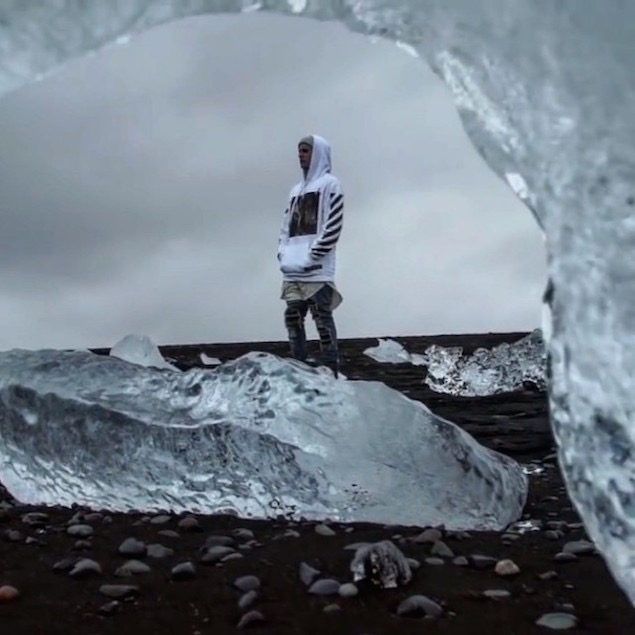 A very fresh and a very hot release is Justin Bieber's 'I'll Show You' music video. Whether you are a believer or not, no one can deny the visual appeal of the young artist's latest work. Also taking inspiration from nature, Justin made his job running around the hills easier but sticking to the trendy and very comfortable joggers layered with an OFF-WHITE hoody and loose tops in greyish tones. His outfits in the video make for an ultimate sports chic, they way he rocks 350 Yeezy boots leaves no doubts about Bieber's serious intentions regarding his fashion future.
4) Bonkaz – You Don't Know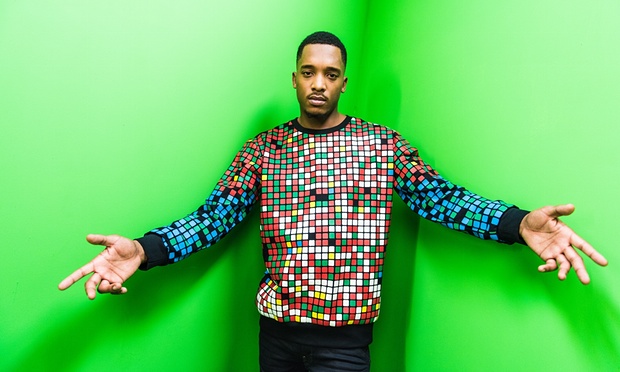 The up-and-coming UK rapper Bonkaz showcased a great love for a good bomber jacket in his latest video 'You Don't Know'. And who can blame him? Still going strong as a popular outwear choice for the fashion elite, the musician paired this with joggers, which are clearly here to stay, and kept the silhouette simple by sticking to monochromatic dressing. He also rocked a very trendy colourful KTZ Beethoven sequinned cotton sweatshirt, a difficult piece to pull off, but it is definitely worth a try if you are after making a bold fashion statement.
5) Tyga – Dope'd Up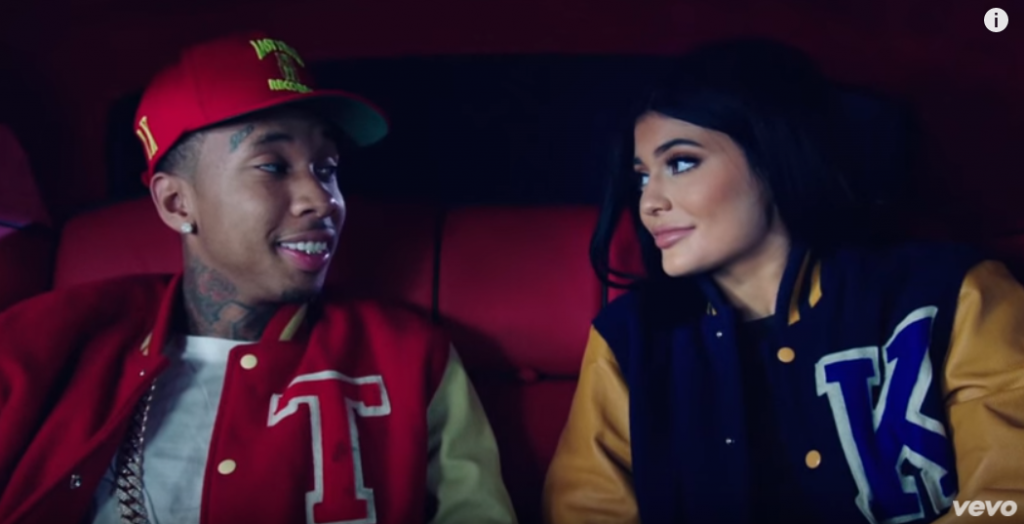 And last but not least, we have Tyga's very Halloween-spirited new release titled Dope'd Up, featuring his famous girlfriend Kylie Jenner. The video will surely give you some great scary costume ideas, but while your frightened stare is fixed on zombies, do not ignore the vintage bombers the couple rocks in the opening car scene. The bomber jacket is, as we established, a perfect piece if you want to achieve that cool high school kid flair. And if you can get yours to be monogrammed with the capital letters of your first name, then even more power to you!
---
---