Harvey Nichols put on a collaborative event.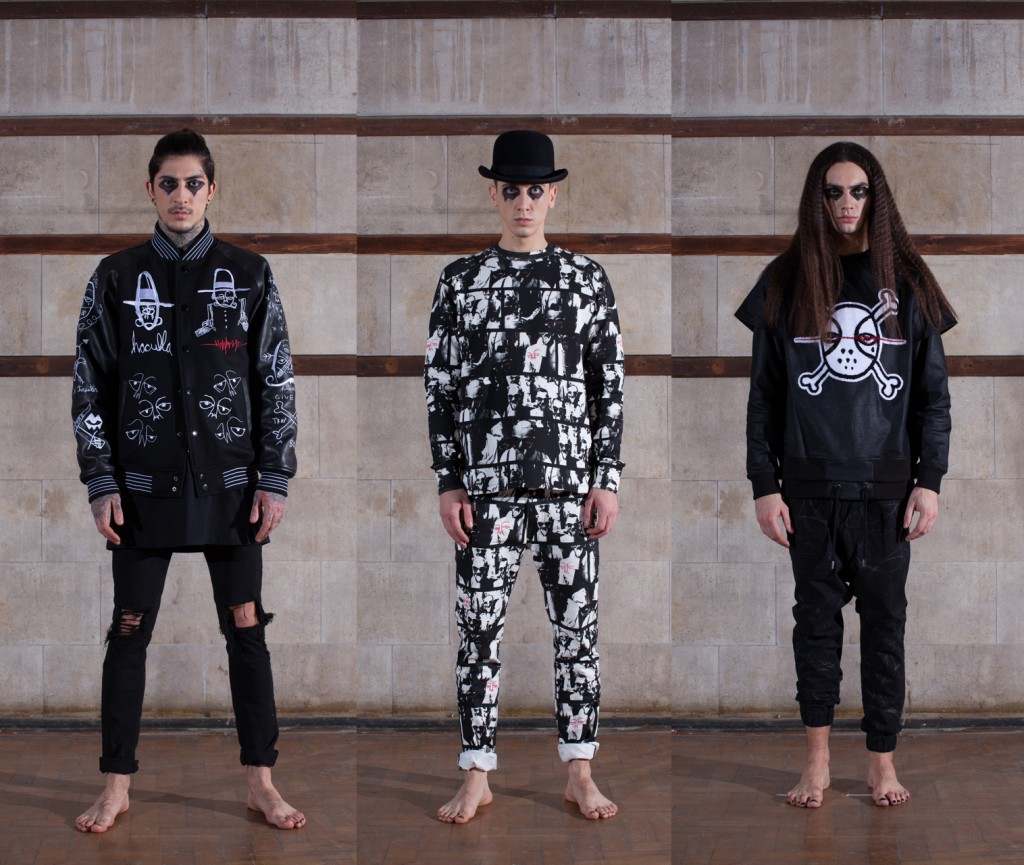 Last night Harvey Nichols presented Haculla X Trapstar Redline, an exclusive collection designed in collaboration between British cult streetwear label Trapstar and New York artist Harif Guzman, under his alter ego 'Haculla'. The AW15 collection consists of 12 looks featuring iconic styles from Trapstar's Redline; embellished with printed and embroidered street art from Harif Guzman.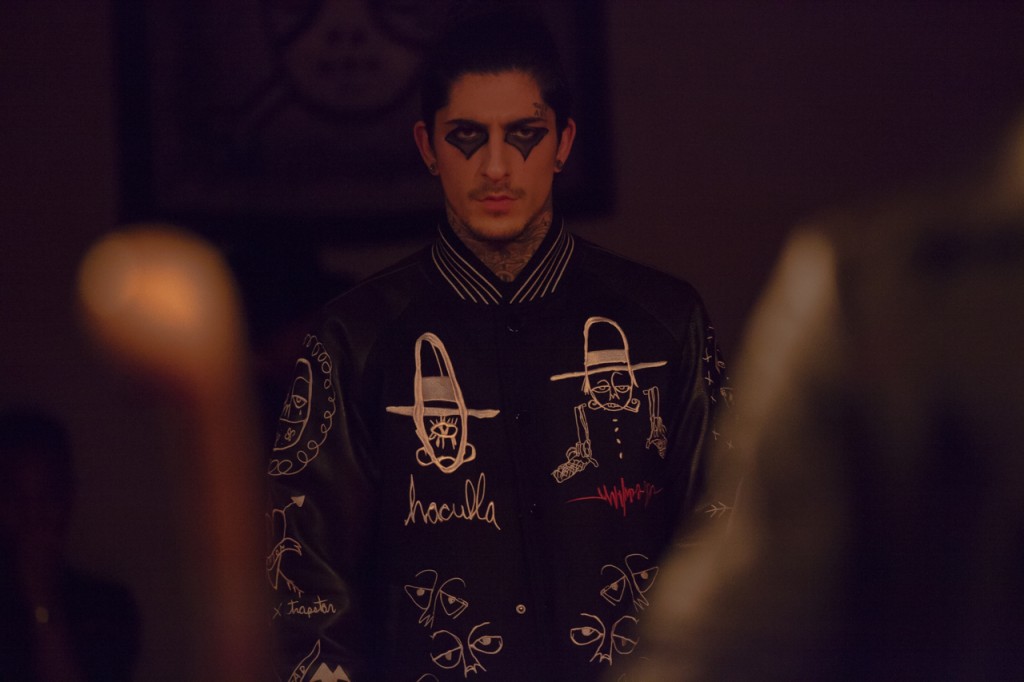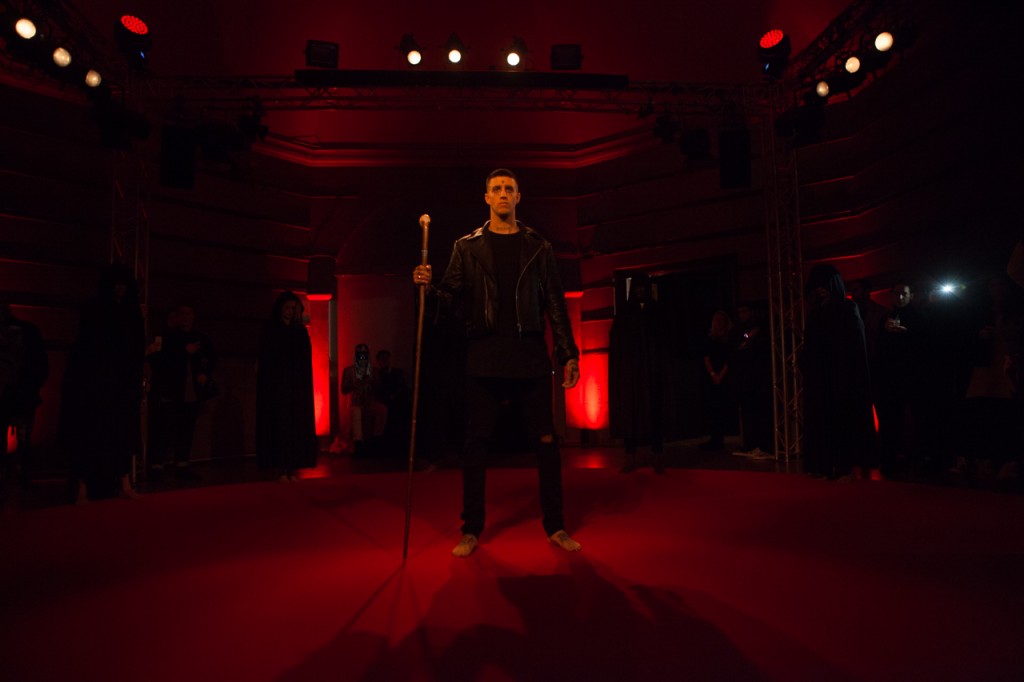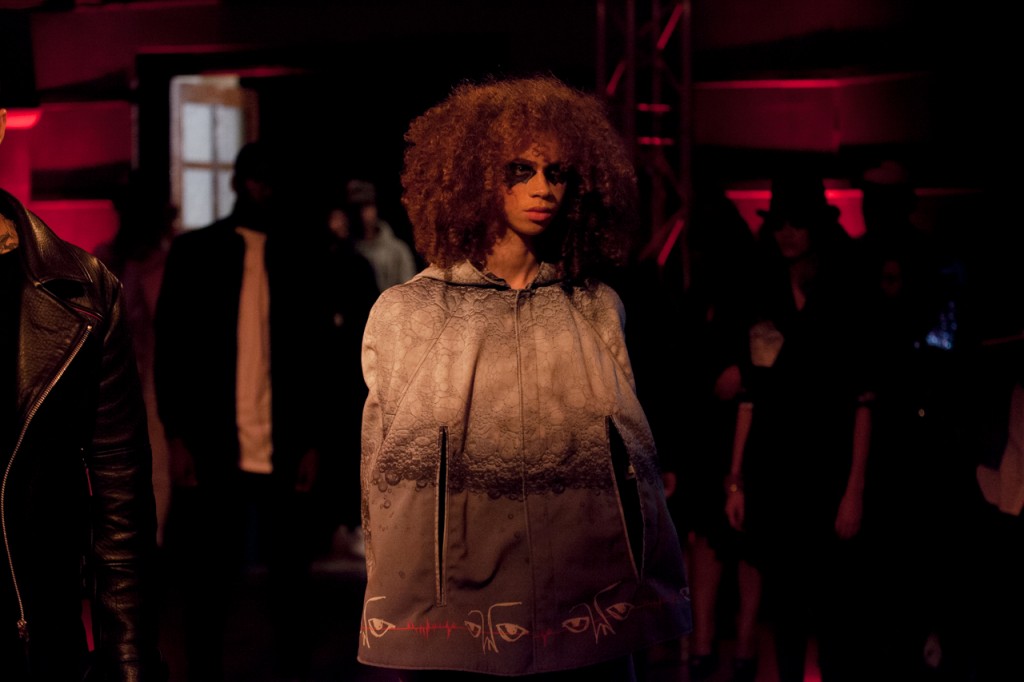 The presentation took place at the iconic Victorian landmark The College, the former location of the renowned art school, Central Saint Martins. Held in the spectacular spherical hall, the gothic architecture lent itself to the presentation which was inspired by the American thriller, 'Eyes Wide Shut'. The gothic hall was filled with the haunting sounds from music artist Suicide, who created an exclusive track entitled, Cheree. The score is a mash-up of dourest tones, inspired by Bram Stoker's Dracula. Models entered the hall led by the master of ceremony, Miles Langford; the heavily inked English model, before stepping out onto a crimson carpet draped in cloaks and hidden behind hockey masks, which were later removed to reveal the iconic styles from the collection. Stand out pieces from included a tattoo sleeve bomber jacket, a utility reversible coat and printed denim with bucket hats and Trapstar's signature umbrella and bowler hat, all set in a monochrome palette and featuring the red shock line.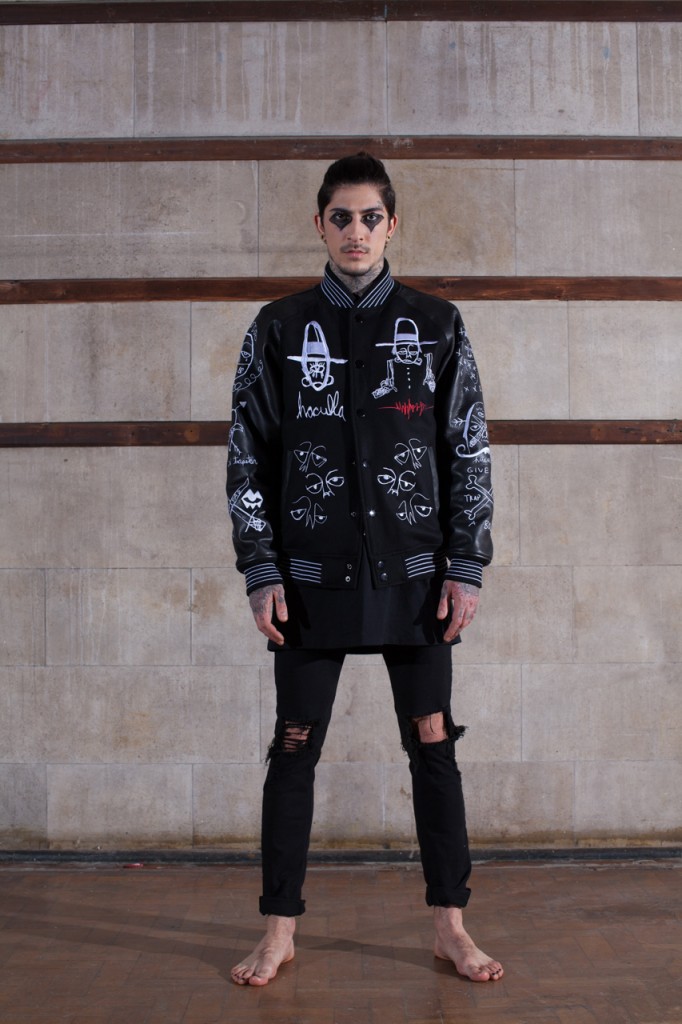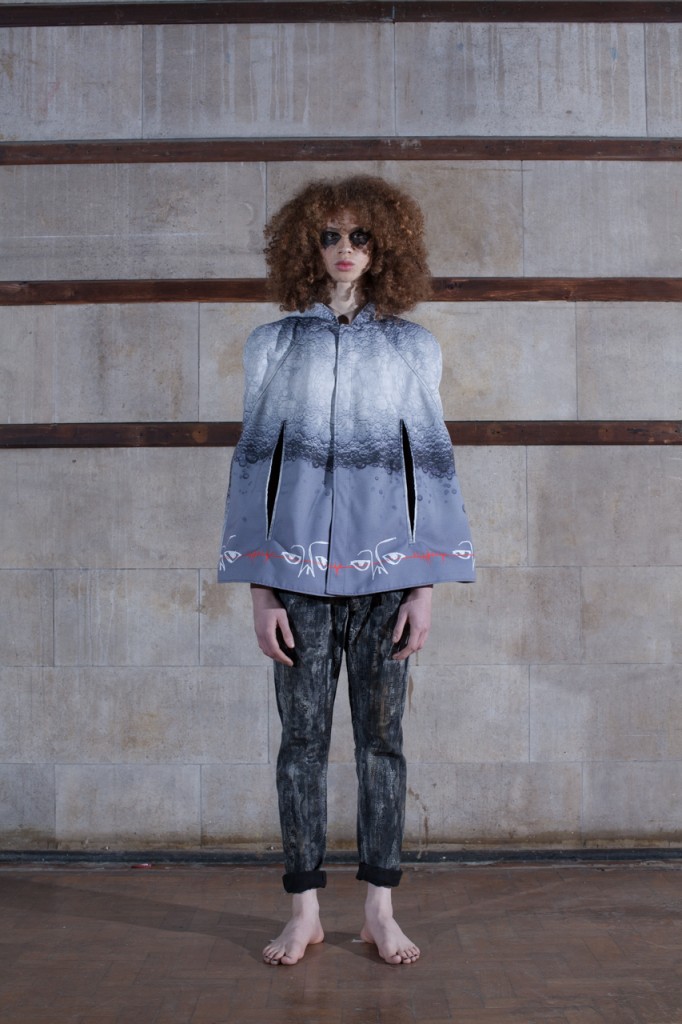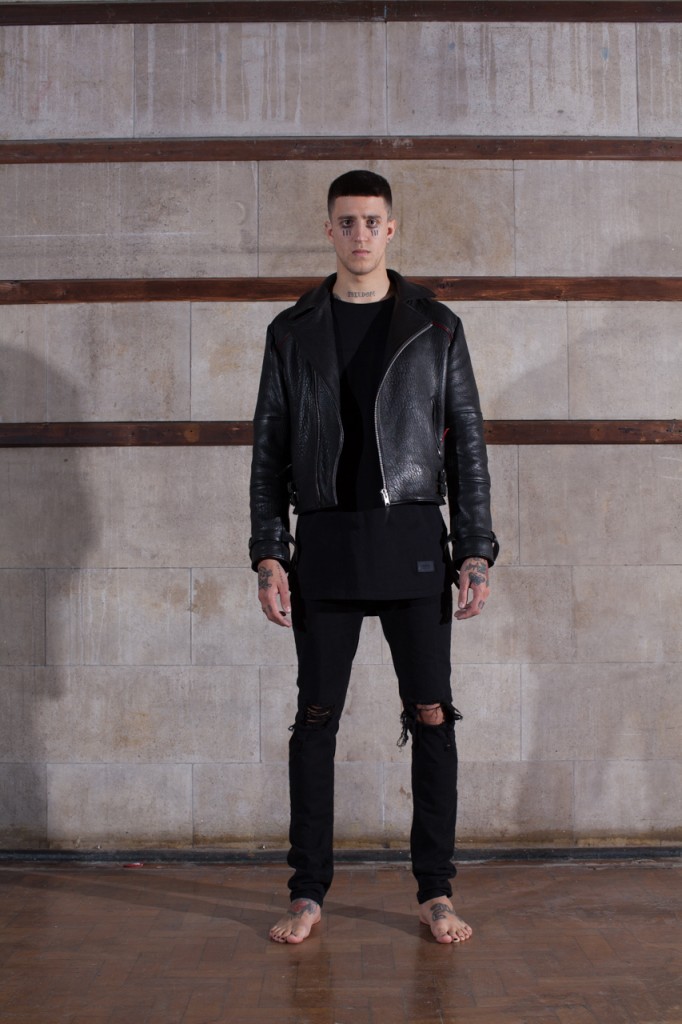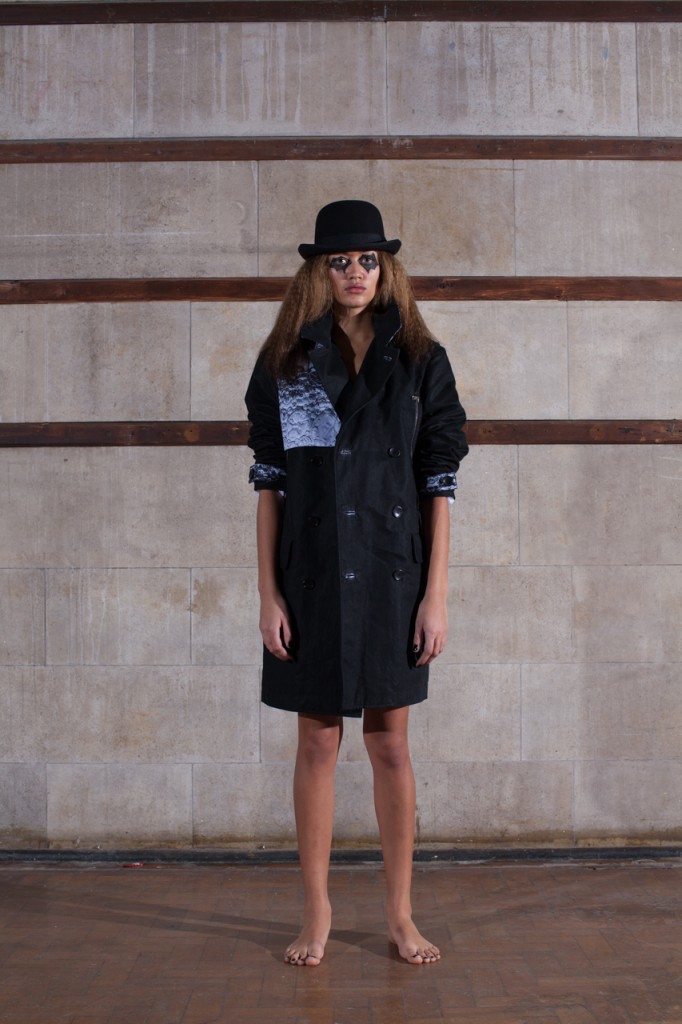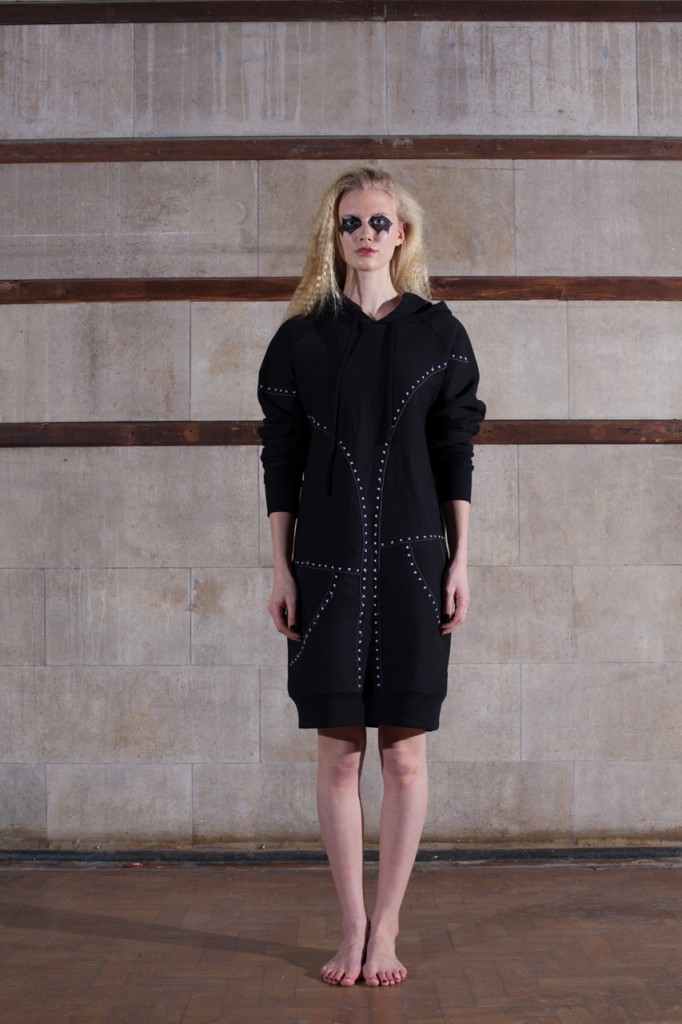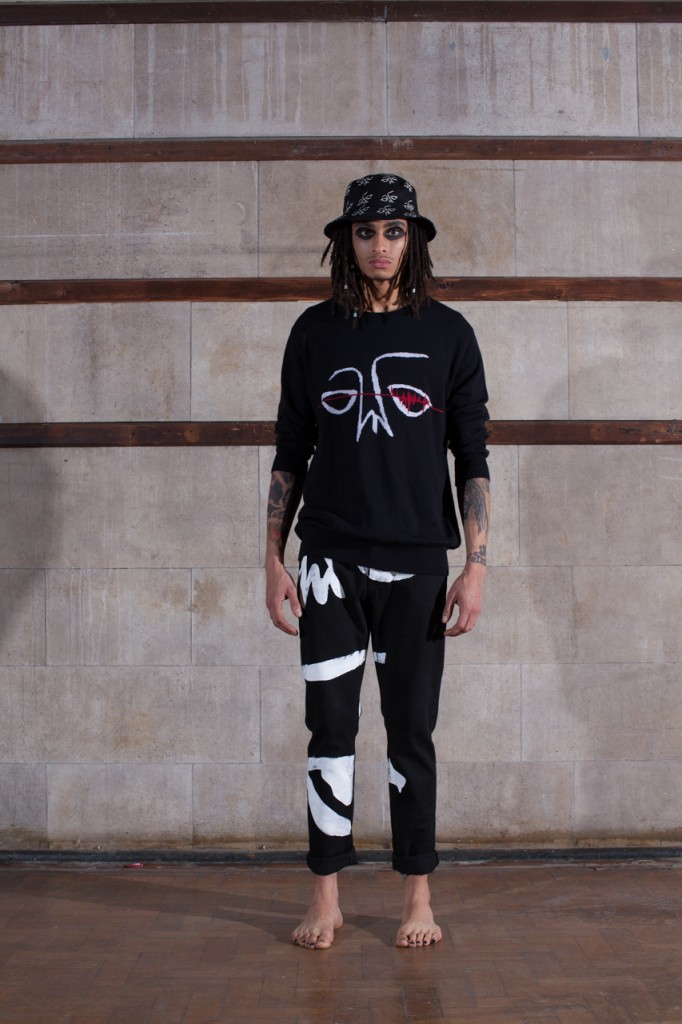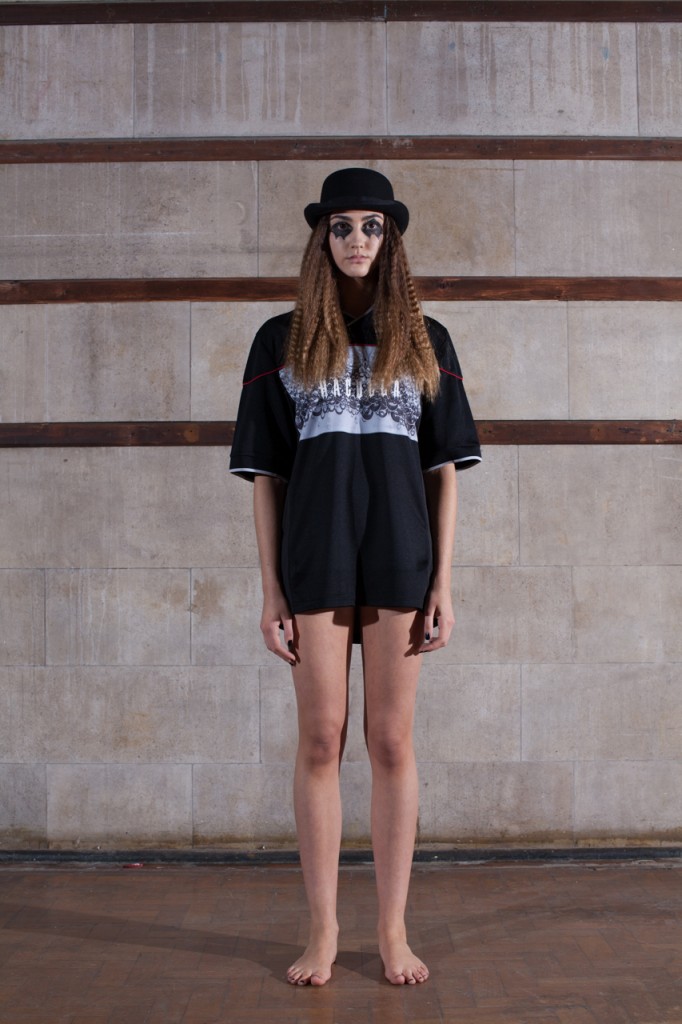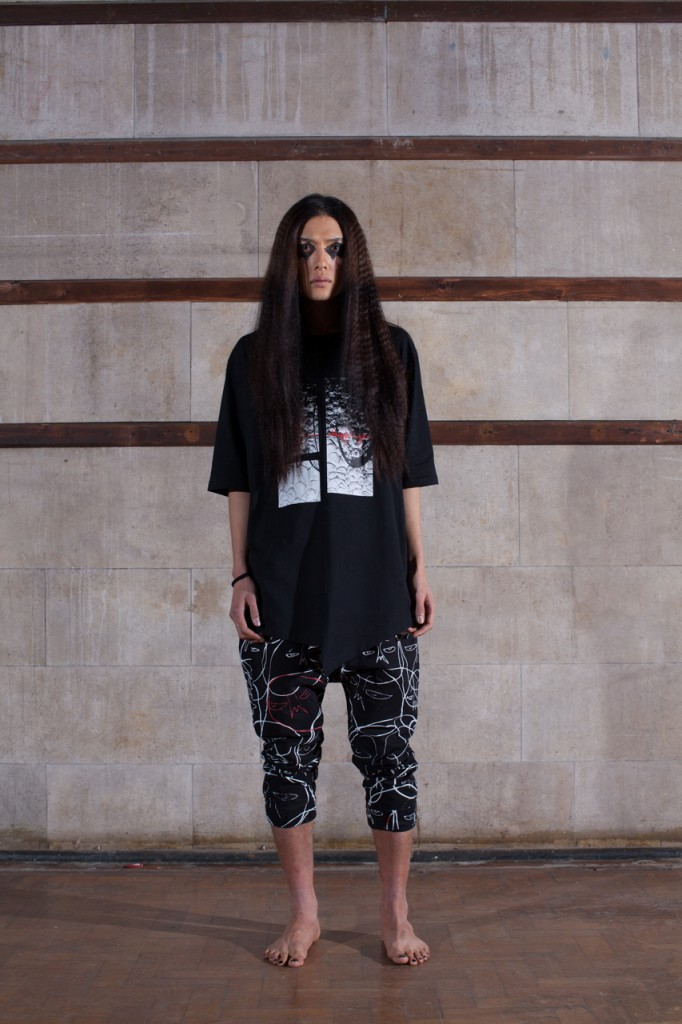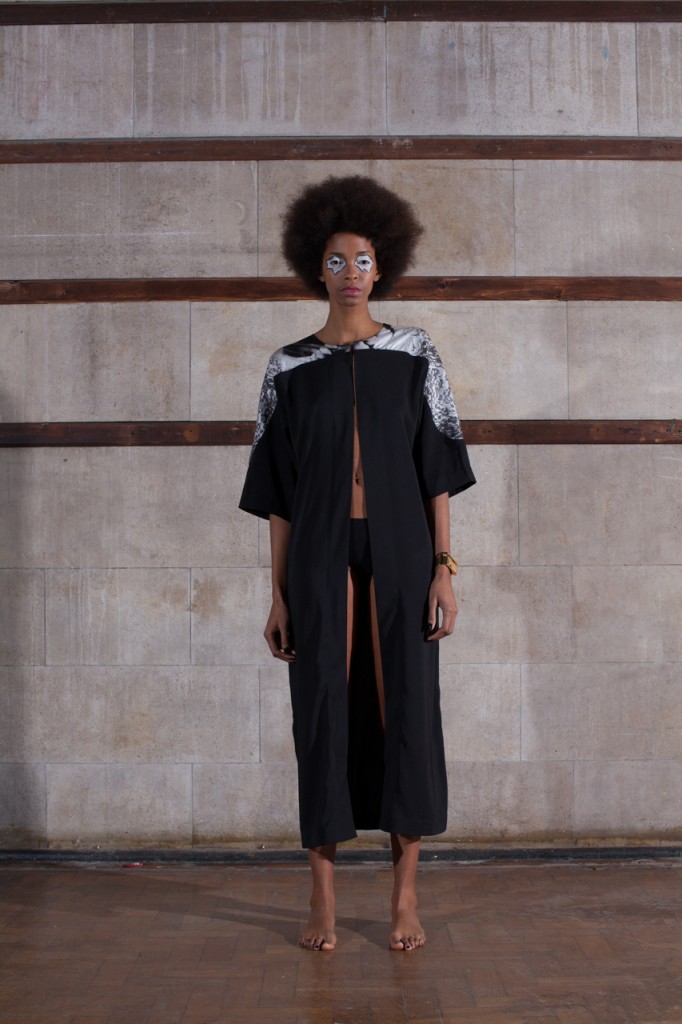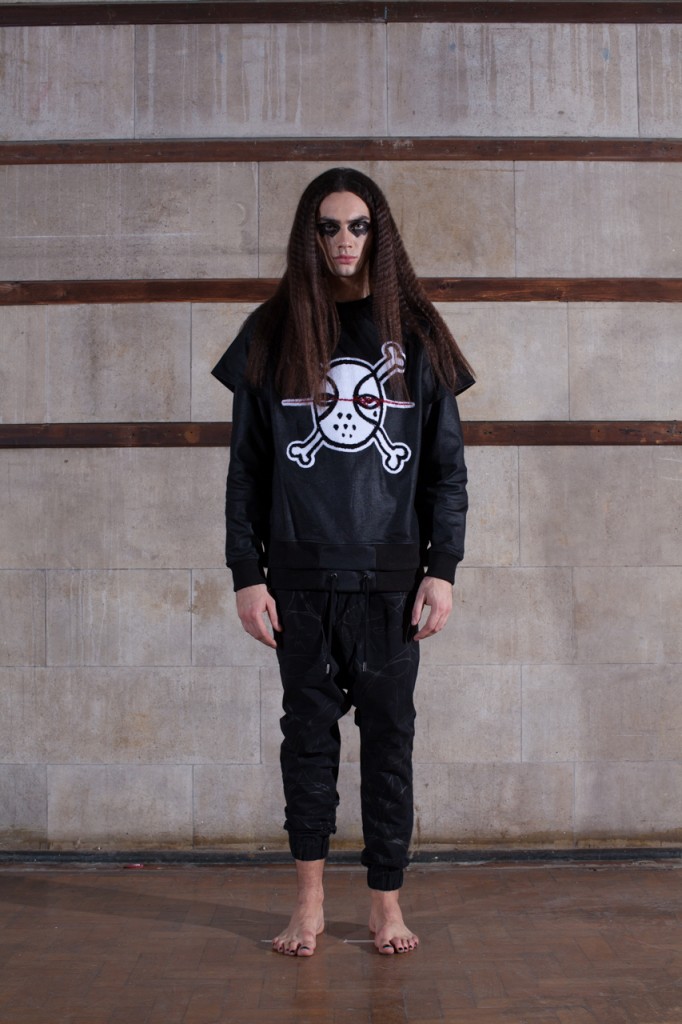 We interviewed Darren Skey, Head of Menswear at Harvey Nichols:
How important is collaborations for Harvey Nichols?
Harvey  Nichols has a long standing reputation for discovering young, exciting brands and being the first to bring them to market. We work closely with the brands to help their development and offer our customers something that's fresh and unique. Exclusive collaborations and collections have proven to be successful in the past with launches from MHRS, ADYN and most recently Four Two Four. These collaborations enable Harvey Nichols to offer a really fantastic brand mix across the menswear.
What inspired this exclusive collection between Harvey Nichols x Trapstar x Harif Guzman?
Harvey Nichols exclusively launched Trapstar's Redline last year, so it was a natural progression for us to work more collaboratively with the brand. Following the last LC:M event, where we presented a collection fusing streetwear with designer brands, we wanted to approach this season from an arts perspective, therefore we introduced Trapstar to artist, Harif Guzman, whose work we have admired for some time. We already exclusively stock his ready-to-wear collection, Haculla, and wanted to combine the label aesthetic with the underground movement of Trapstar. The result is a really exciting fusion.
As a buyer you will know the trends for the future seasons, where do you see Street Art and Street Fashion?
There is a growing appetite for brands such as; Trapstar, V Files, Blood Brother, Fear of God and Public School, due to the versatility of styles and their celebrity following. Many pieces in these collections are unisex too, which widens the market and offers a combination of styles that can be worn in a variety of ways,  for example, shorts over leggings, long line layered T's and reversible jackets. These are the brands that are exciting customers and push menswear forward.
What can we expect from this collaborative collection? What is the most stand-out piece from the collection and why
The Harvey Nichols exclusive collection consists of 12 looks, using the iconic styles from Trapstars Redline and renowned artwork from Haculla. Though the palette is consistently monochrome, there are flashes of the red shock line throughout, with intricate detailing, embroidery and panels reminiscent of their first collection which was inspired by the elements, water and earth. The stand out piece for me has to be the tattoo sleeve bomber jacket.
Guests included Tinie Tempah, Tichy, Adrien Sauvage, Bip Ling, Chris Robshaw & Camilla Kerslake, Jess Plummer, Lara Mullen, Harriet Verney, Max Roger, Sean Frank amongst others.