Multiple bags are back.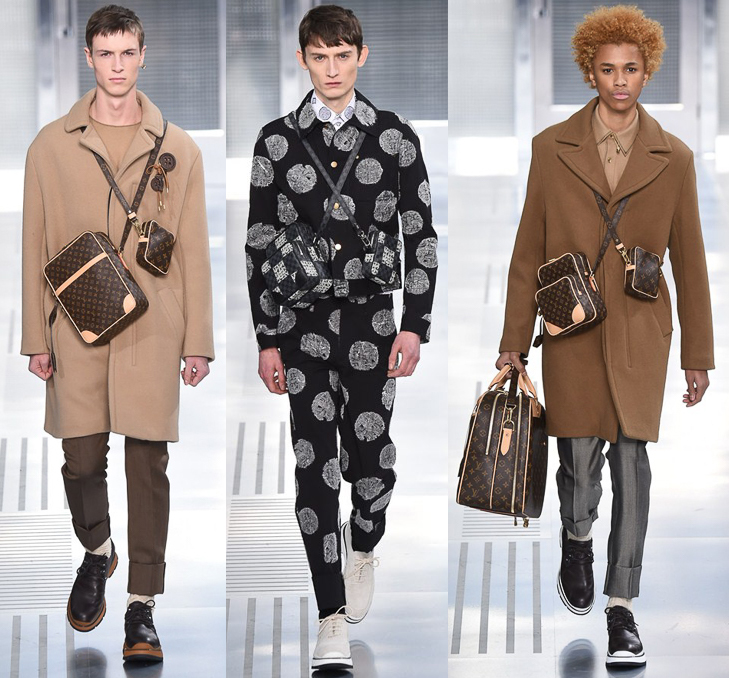 Louis Vuitton had definitely opted for an adventure feel when drawing inspiration for the Fall15 collection. Print of fraying rope was consistently throughout the runway; featuring on pull overs, jackets and shirts. The print was typically on soft tobacco, rope coloured, dosage matte fabric and accompanied by a statement brooch. The brooch featured aged keys, wooden buttons and clasps and looked like it had been found in an old survivors kit during the war.
Continuing the 'explorer look', models were made to wear multiple bags, typically two going across their bodies and in their hands; this accentuated the 'on the move' guy who was beginning to venture into the unknown. Thickly soled shoes gave a feeling of practicality and durability that finished off each look perfectly. As always, we weren't left unimpressed with Louis Vuitton and look forward to what they have in store for us next season!