Festive season is upon us.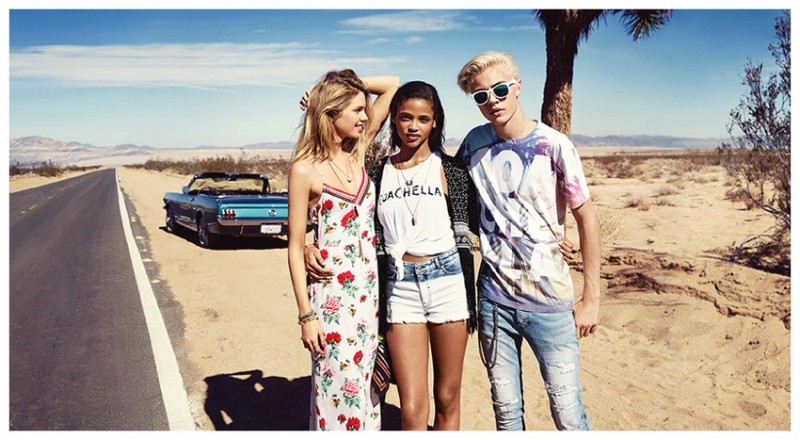 Swedish gaint H&M launches their first official Coachella collection, in collaboration with the Coachella Valley Music and Arts Festival. The collection, made for both men and women is a lineup of festival styles of what we all should be wearing to the festivals in 2015 with a range of graphic t-shirts, ripped denim jeans, tank tops and more. The collection will retail from $4.95 – $49.95 and will be available in stores from March 19th globally and online from March 26th.
"The H&M Loves Coachella Collection really brings to life the spirit of the festival, whether you're there or somewhere else around the world," said Ann-Sofie Johansson, head of design and new development at H&M.
See more below: