Hollywood stars made individual statements at the Grammy Awards.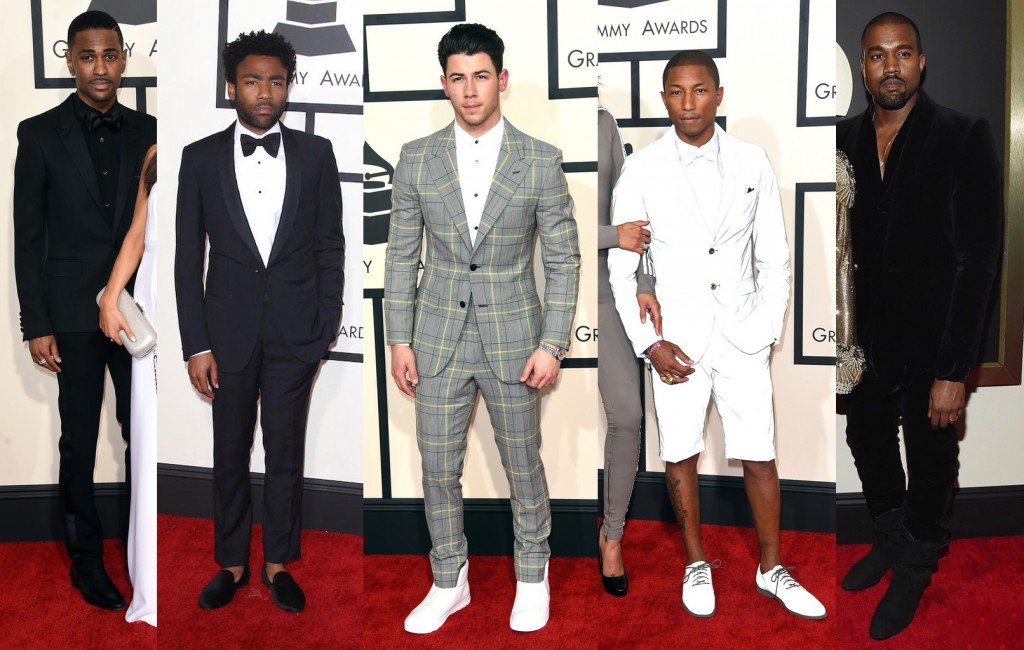 Last night the 57th Annual GRAMMY Awards 2015 take place in LA with top celebrities  in attendance who all came together to celebrate some of the stars who have created influential music throughout the recent years. We at PAUSE took a look into the menswear that arrived at the red carpet, with some ups and downs, we rounded up some of the best dressed and worst dressed guys on the night:
#PAUSEorSkip?
PAUSE: Big Sean owned the red carpet in Saint Laurent head-to-toe with his girlfriend Ariana Grande.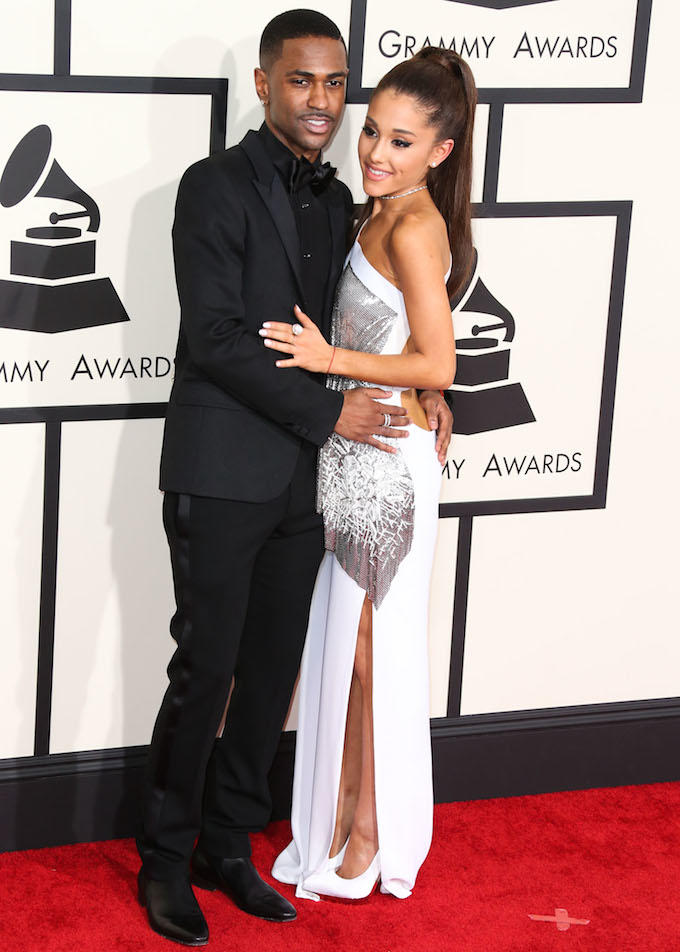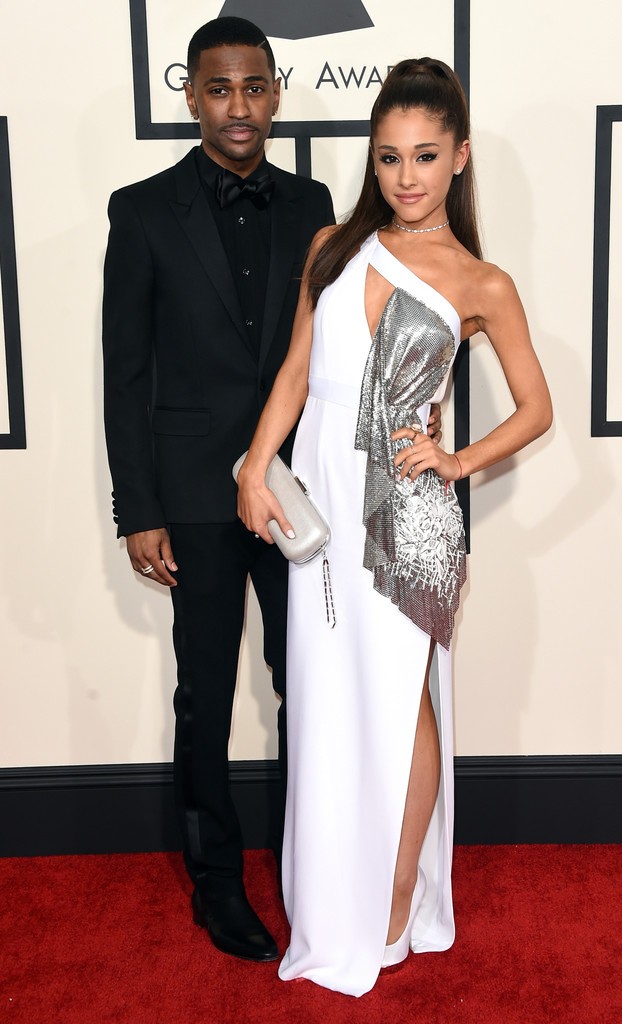 PAUSE: Pharrell wore a reflective 3M adidas short suit. With no surprise, this isn't the first time Pharrell has worn a short suit and clearly crossing boundaries is what Pharrell is all about.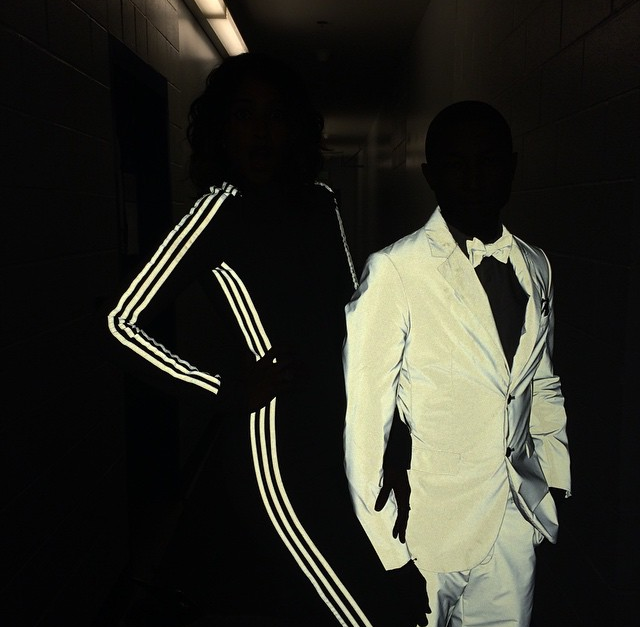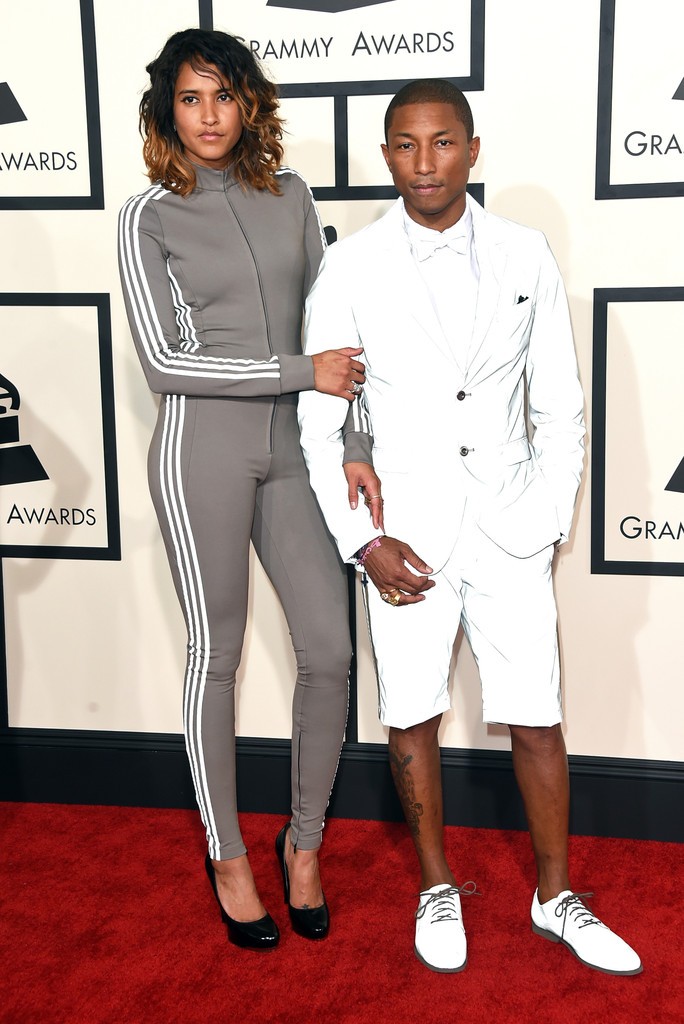 SKIP: Chris Brown clearly thought the sun was shining when he stepped onto the red carpet. Skip for us.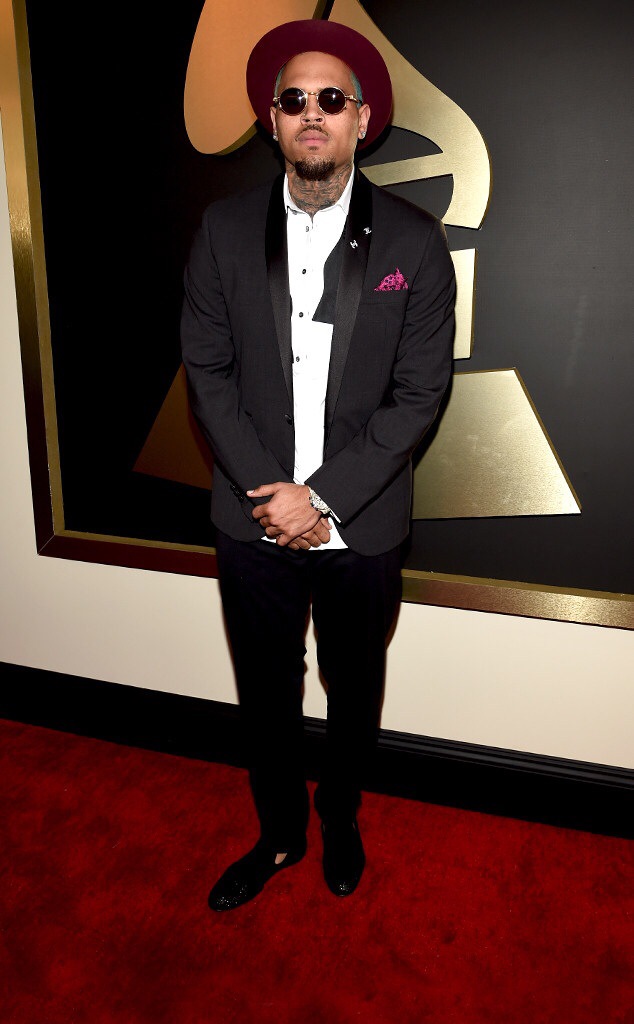 Skip: Nick Jonas crossed the bar when he walked onto the red carpet, the look is a hit and a miss. We love his grey plaided Versace suit (PAUSE), but his white bulky sneakers ruined the look.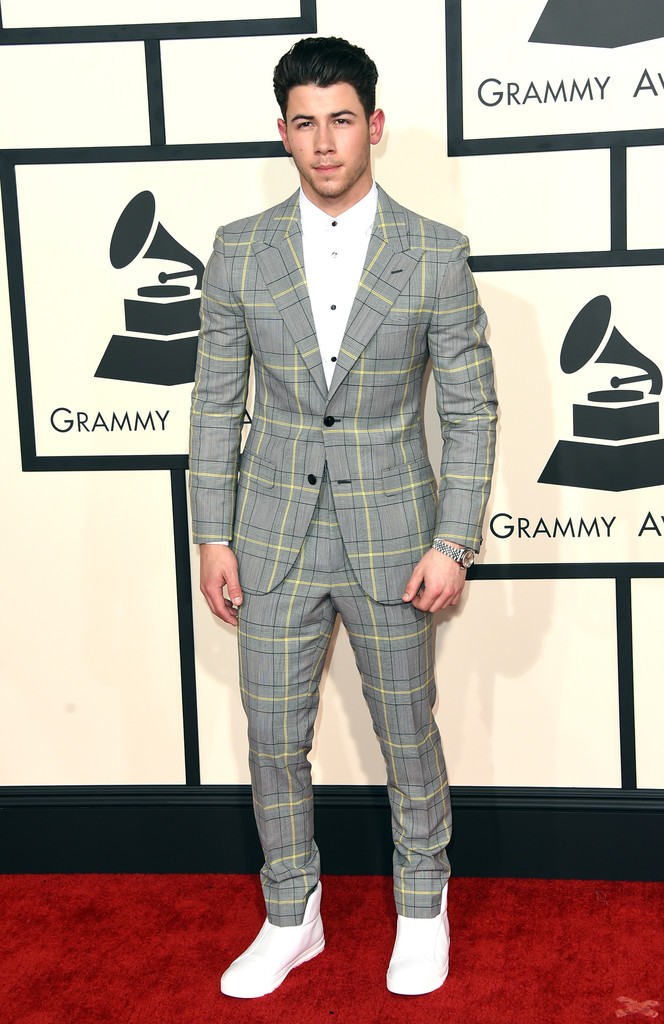 PAUSE: Kanye West kept it smooth in his Balmain velvet suit and finished the look with a pair of stylish cowboy boots. A safe look against his wife Kim Kardashian.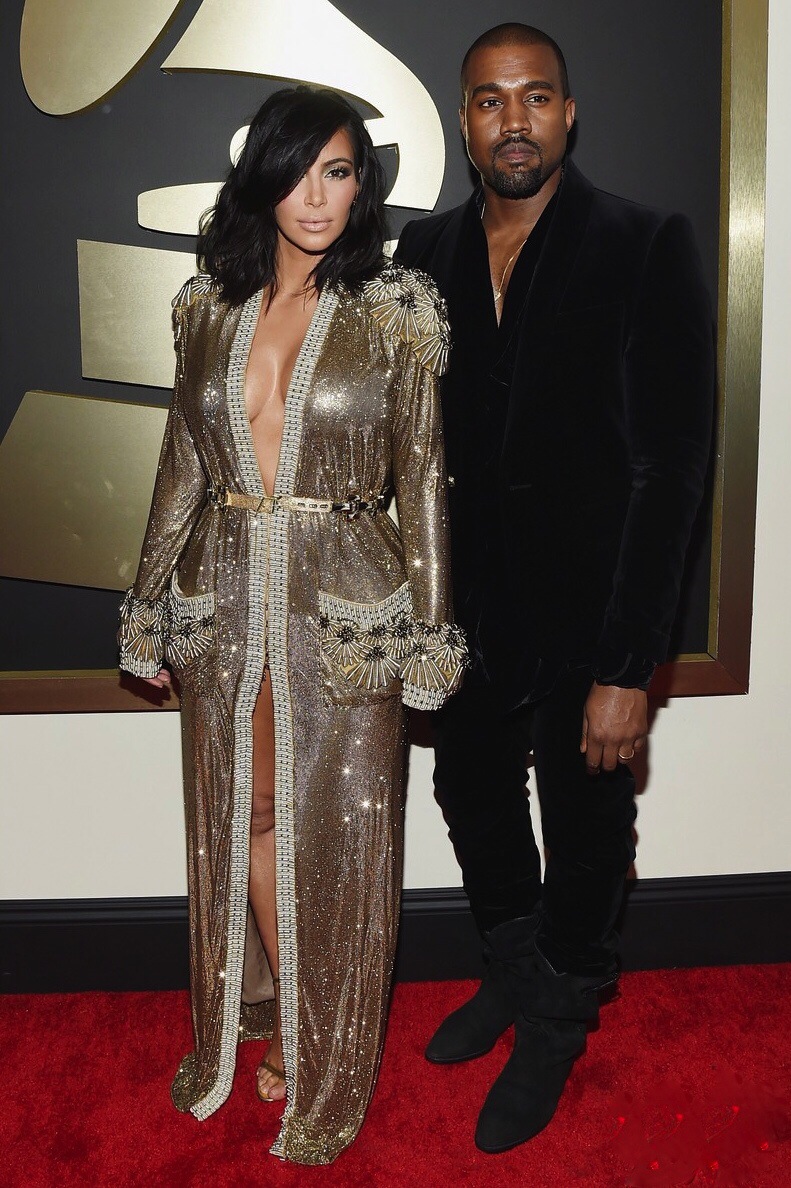 PAUSE: Usher teaches us how-to-dress in his shades of grey with his tuxedo suit from Calvin Klein Collection, the sparkly bow tie pin added a perfect finish.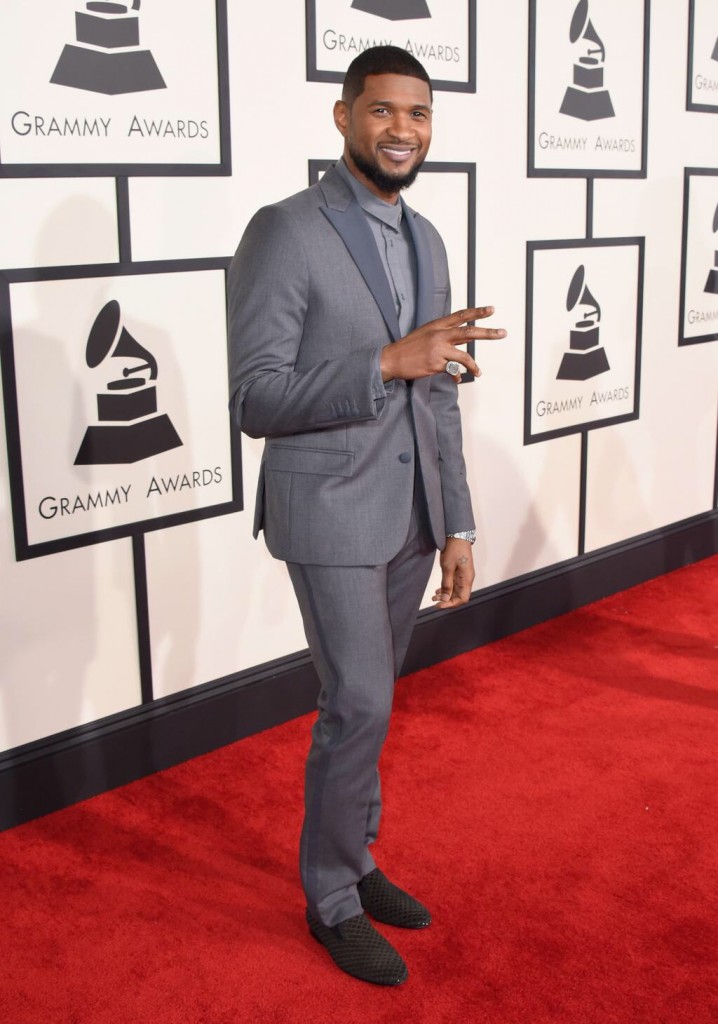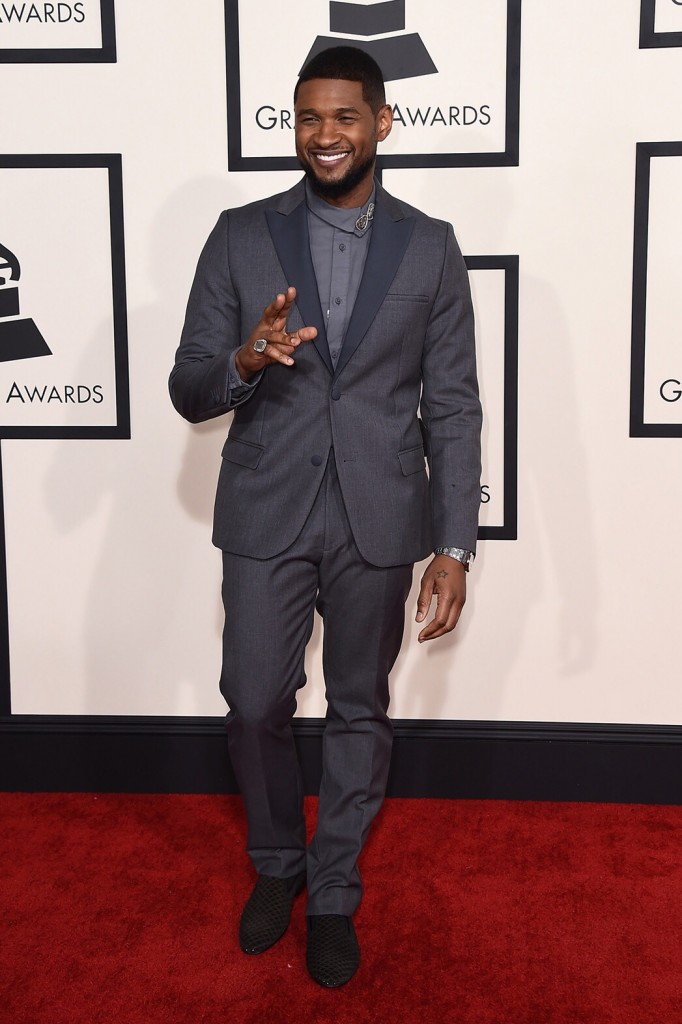 PAUSE: John Legend kept it simply legendary in his dapper Dolce & Gabbana suit with contrast lapels.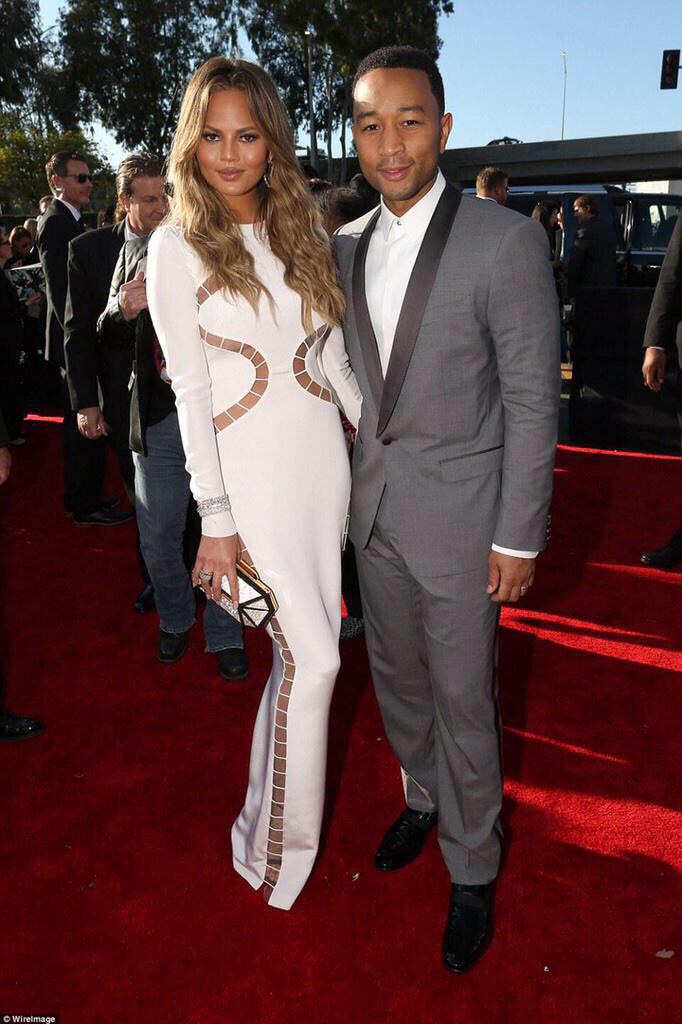 PAUSE: Ne-Yo also happily hid a all-black Marc Jacobs tuxedo with a black fedora hat, shades and shiny shoes.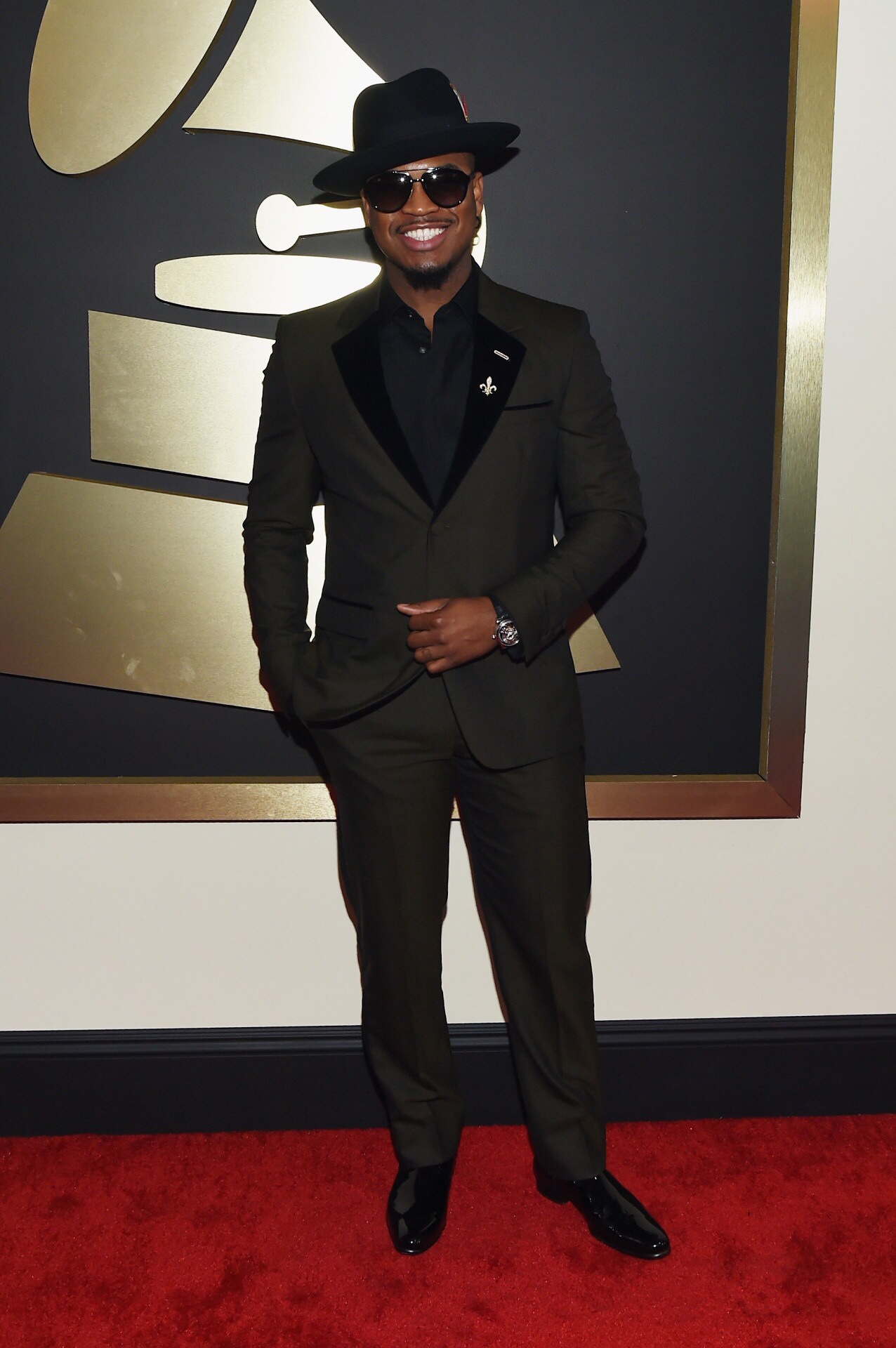 PAUSE: Sam Smith wore a all-black tuxedo, white shirt & bow tie finished shiny Prada shoes. The bow tie added a nice monochromatic touch to his overall look.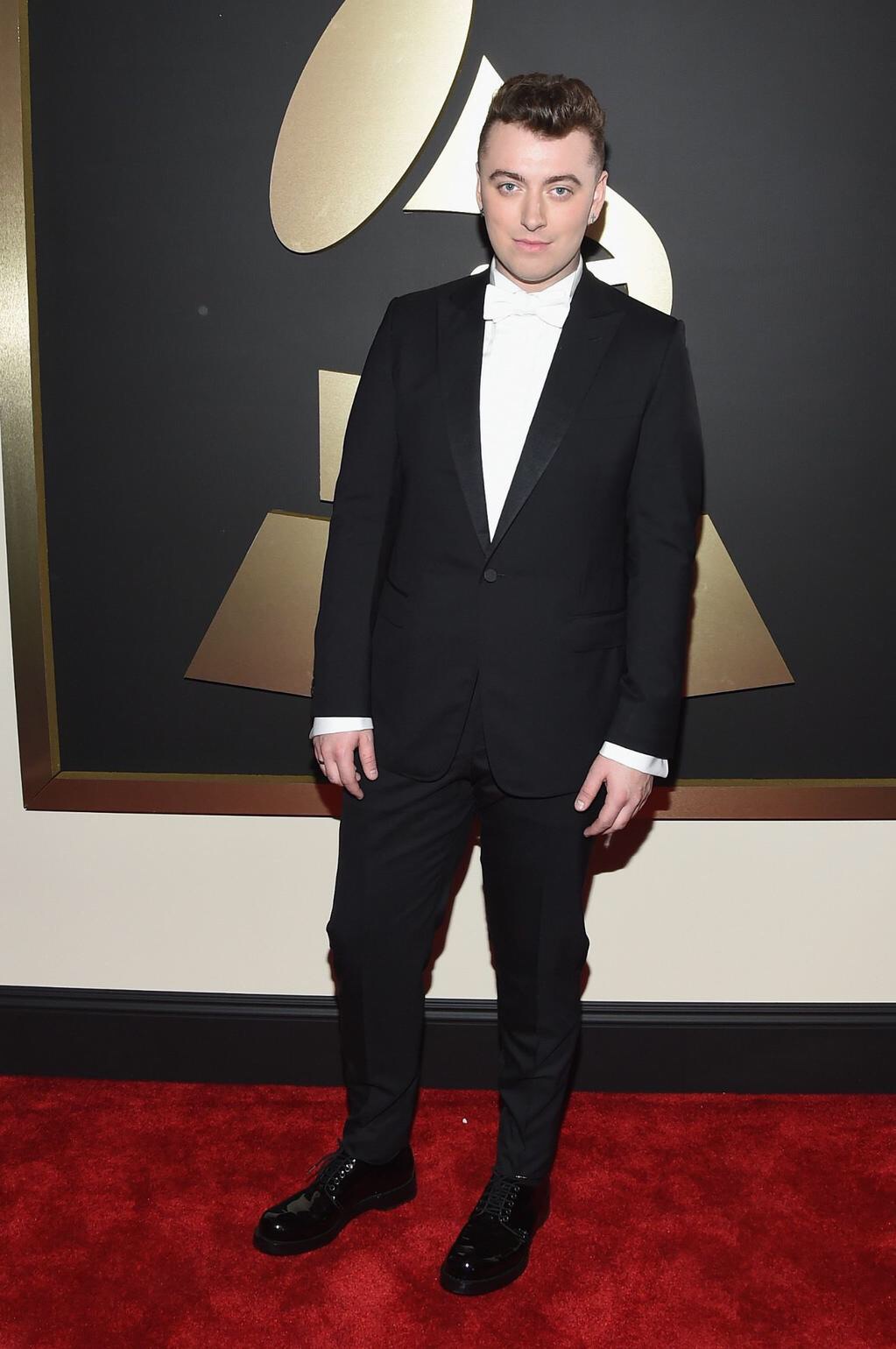 Skip: Another hit & miss. Aloe Blacc came dressed in navy blue tuxedo, light blue bow tie and shoes and his signature bowler hat. Too much navy blue?

Skip: …We love Ed Sheeran but not the look.
PAUSE: Common wore a Givenchy tuxedo by Riccardo Tisci's Spring 2015 collection.
PAUSE: Another all-black entrance, Nas wore a Givenchy tuxedo by Richardo Tisci alongside Modanna and Diplo.
Skip: Frankie Grande thought he had the red carpet on, no words…just skip.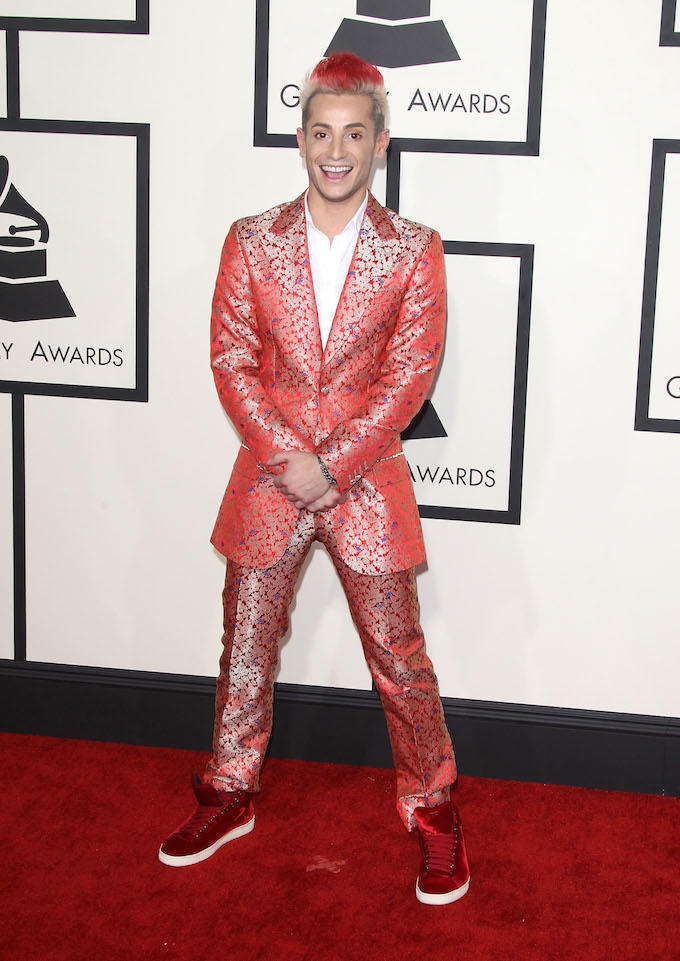 Skip: Mastodon gone wrong.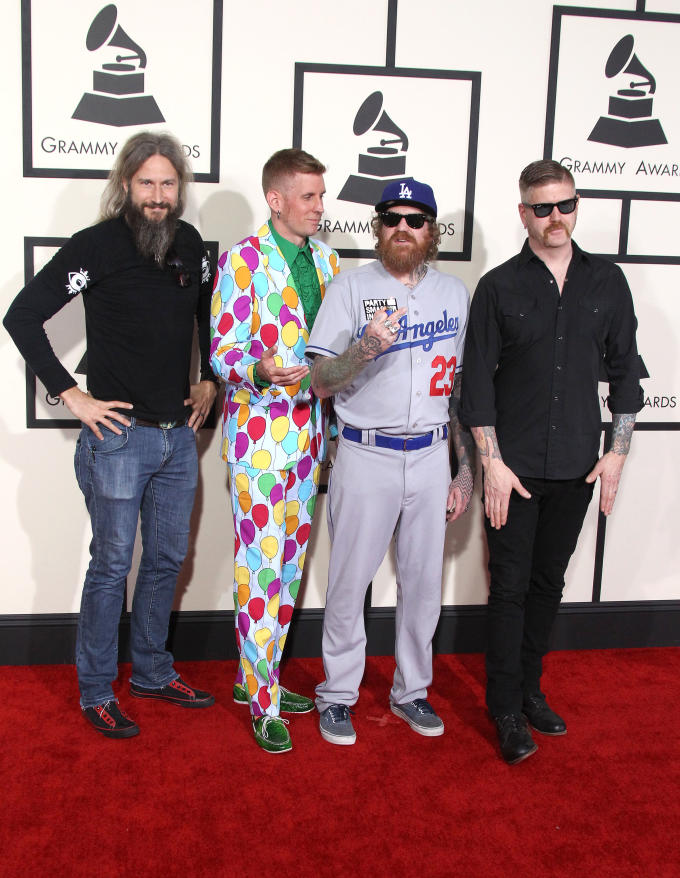 PAUSE: Rick Ross stepped out like a boss in his freshly blue velvet suit.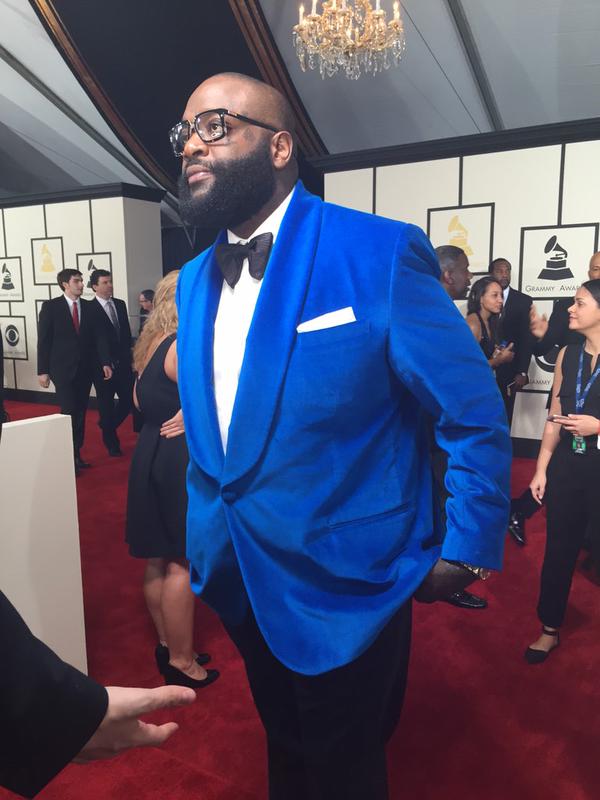 PAUSE: Hunter Hayes just proves you can wear black but it's all about the fit. Clean classic look in his Emporio Armani tuxedo.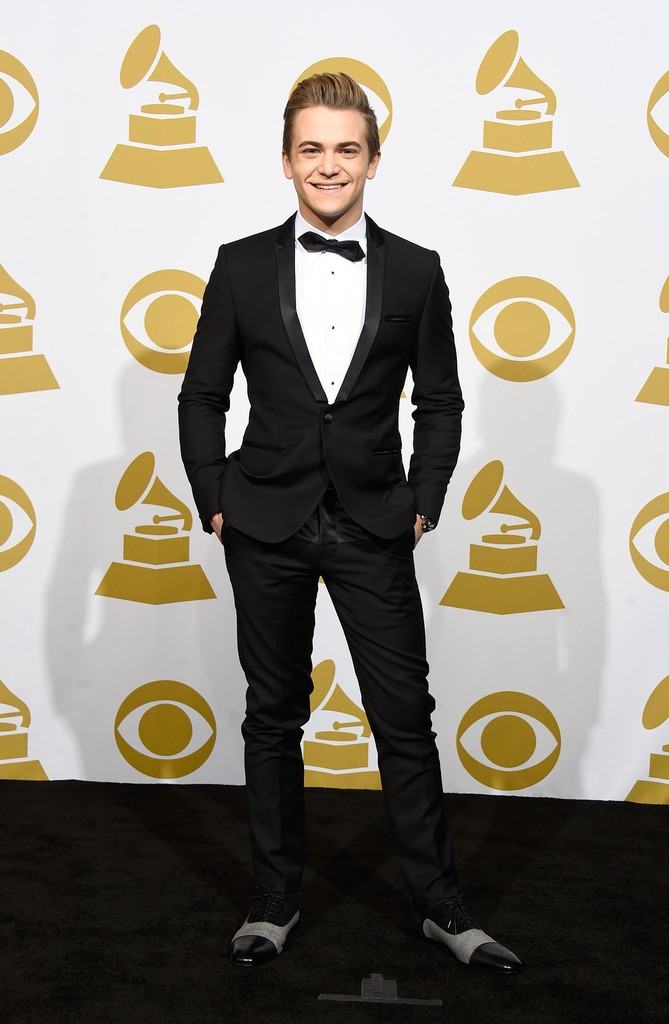 PAUSE: Childish Gambino teaches the men on simplicity in his navy tuxedo, crisp white shirt, black bow tie and finished with velvet slippers. We love this.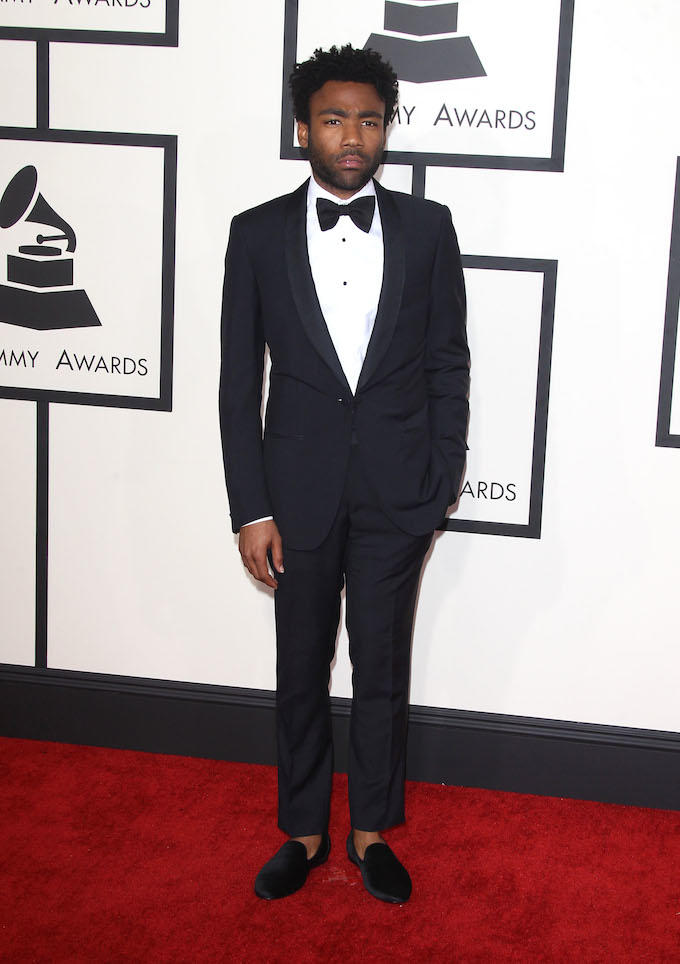 It's clear that wearing black is always a safe option, but this year we saw some celebrities opt for the colour grey and clearly all made their own statements. Let us know your thoughts on who was the best dressed on the night by voting below:

Loading ...