KRISVANASSCHE launches a new sneaker design.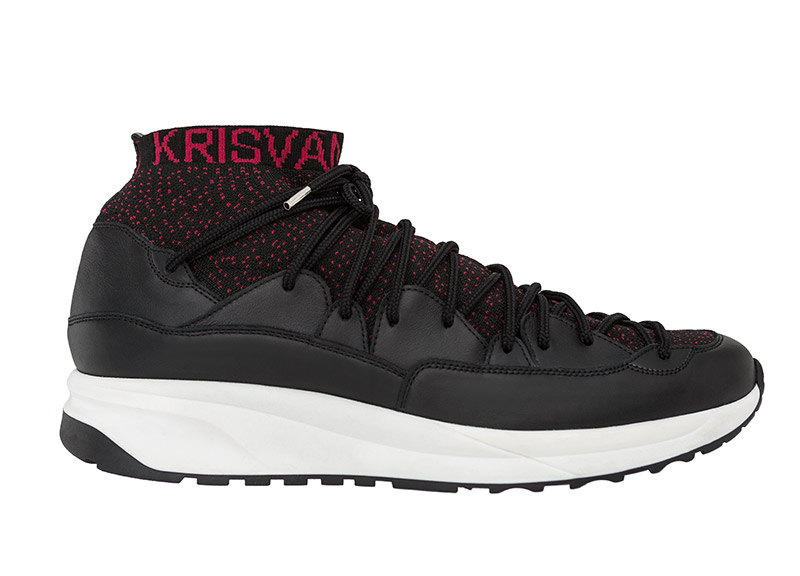 This year we're seeing more and more sneaker design incorporating the new sock edition and KRISVANASSCHE has presented this for his Autumn/Winter 2015 collection. Launching a new sneaker design called 'Wave' which sees KRISVANASSCHE launch their first high top knitted sneakers. The 'Wave' sneakers will be availabe in 3 colourways featuring white and black athletic midsole; black, page black and white, black and red.
The sneakers will be available from June 2015 at the KRISVANASSCHE store and online store.