The interaction between nature and technology is unveiled in 3Paradis SS16.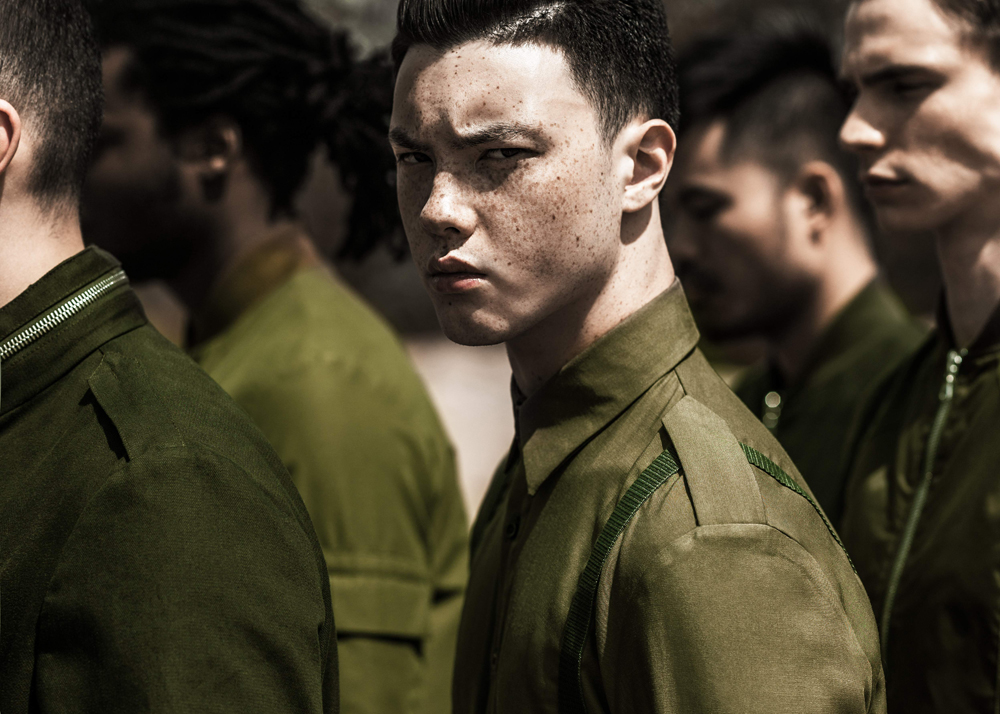 The post dystopia is an era in which humans are completely dependent on machines and technology: its force is taking over the world and it is devastating.Humans can't separate the good parts of technology from the bad ones, so technology is dictating the way we live: the solution is nature; if changes are not Made immediately, either humans will be entirely dependent on machines, or the system will collapse under its own weight.
The inspiration from the collection is taken then from this interaction between nature and technology: military wear, Japanese typical and luxurious kimonos, MA-1 flight jackets and Eisenhower jackets are the main pieces for this SS16 collection.
Th silhouettes are clear, the shapes are created using oversized volumes and the monochromatic colour scheme is what characterises the futuristic designs.
See the full collection below: