Another classic collection by Mr. Armani for Spring/Summer 2016.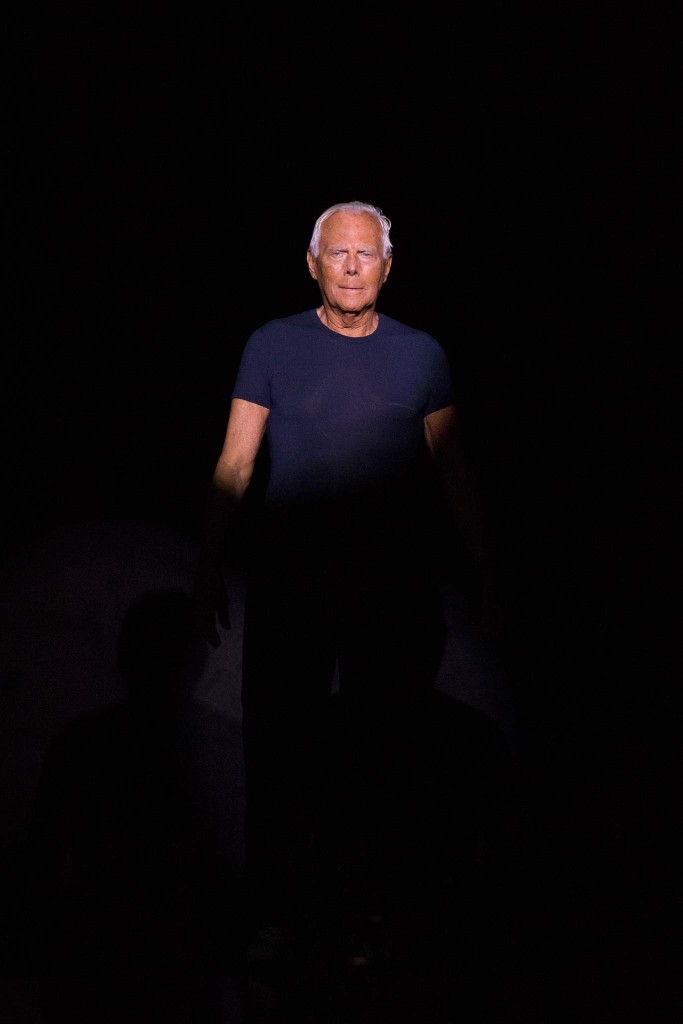 Giorgio Armani went with "male lightness" for his Spring/Summer 2016 collection, presenting fluid, relaxed silhouettes in colour palettes of dusty blue, peppermint leaf green, and lavender purple, amongst other mollifying colours. These looks were perfectly executed to provide casual elegance during Milan Fashion Week.
The designer marked his 40 years in fashion with a classic Armani presentation featuring wide, pleat-front trousers with unstructured jackets. These were matched with either waistcoats closed diagonally over bare chests or cardigan knits, with both pieces expressing the casualness of his collection. Opting to abandon the traditional shirt, this decision stood well alongside his pyjama suits. Even the designer's leather garments including bombers had a stroke of serenity embellished onto it, matched with sleek pants along the runway, exerting the coolness that is synonymous with Armani.
You can view Giorgio Armani's Spring/Summer 2016 collection here, and let us know what you think in the comment box below.