Yohji Yamamoto is back with Adidas to bring us Y-3 for Spring/Summer 2016.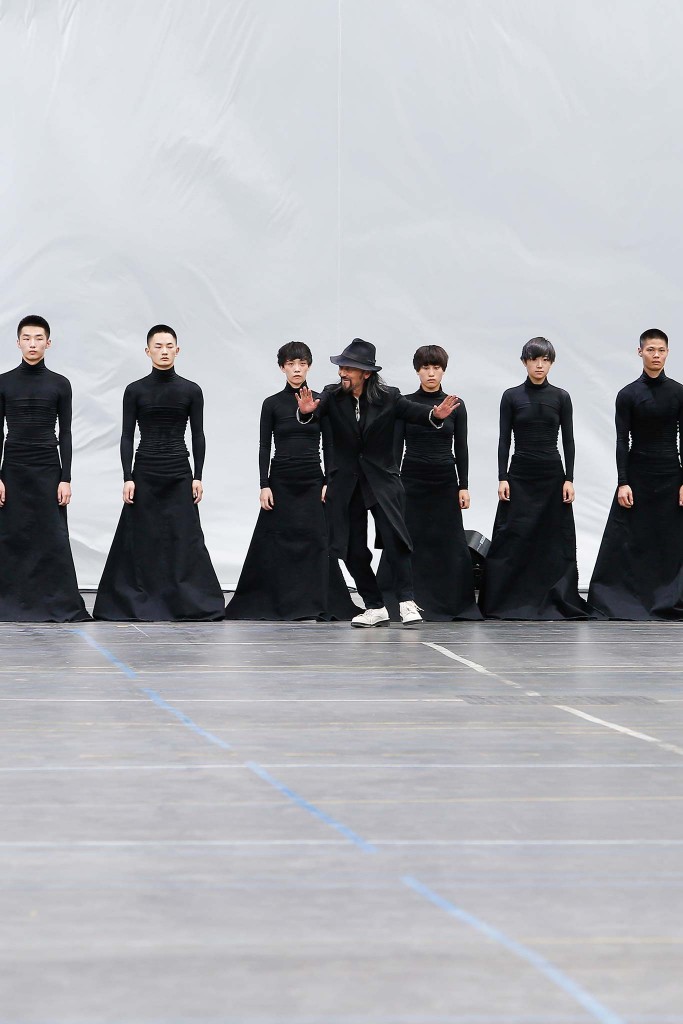 The longstanding 13-year partnership between the legendary Yohji Yamamoto and iconic sportswear brand Adidas sustain their endless quest to providing a luxurious take on sportswear clothing, with another epic Y-3 collection for Spring/Summer 2016. Jam-packed with luxury streetwear sneakers and fluid silhouettes, Yohji Yamamoto aimed for "motion and action" for the new season.
The cohesive brand began its presentation with an impressive graceful dance performance that epitomised the motion and fluidity of the garments showcased in the Spring/Summer 2016 collection. These predominantly black and white silhouettes for him and her included sarouel trackpants matched with breezy shirts or elongated tank tops, as well as rainproof nylon ponchos. Designer Yohji Yamamoto opted to use only natural fibres in regards to material, therefore to avoid synthetics, mainly cotton and rayon were incorporated into the garments.
Embedded in the brands DNA are sneakers, and the show wouldn't be complete without them. Yohji Yamamoto unveiled a new Y-3 sneaker called the Kyujo, embossed in technical knit with panels of leather wrapped around the foot. If that's not your cup of tea, you could always go for a clean, finished look for spring with the all white offering of the Y-3 Qasa High.
Check out the entire Y-3 Spring/Summer 2016 collection from Paris Fashion Week below and let us know what you think in the comment box below.