Clara Martin introduces wearable looks for SS16.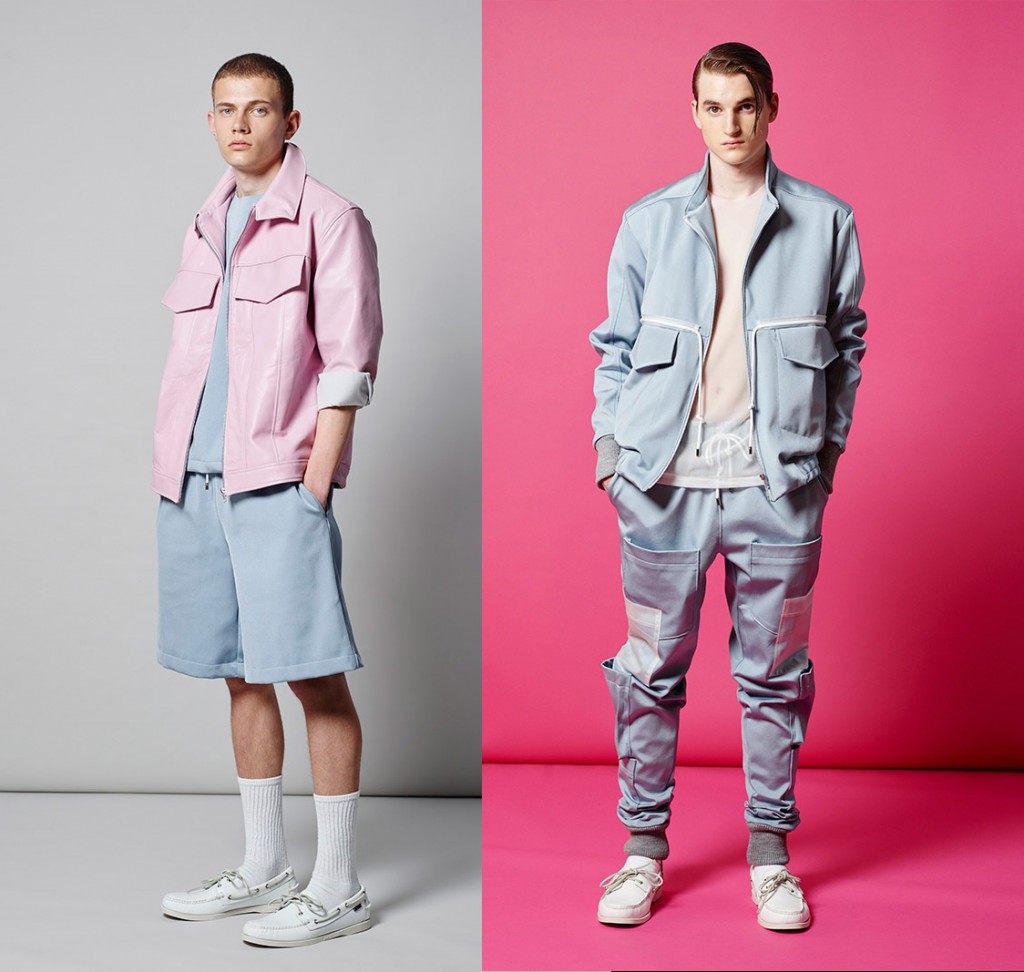 Clara Martin's self-named label captures its playful essence for Spring/Summer 2016, as knee length shorts, bomber jackets and printed t-shirts convey a relaxed, boyish influence.
Vibrant hues clash with one another while pastel shades are a softer touch and further indicate innocence. Turned up sweatpants and transparent t-shirts make for a rebellious twist. Doodled across t-shirts is the label's namesake accompanying a pocket logo, reflecting the heavy use of pocketing in this collection.
Extra pocketing is youthful and functional. Neatly turned up jacket sleeves and upturned collars denote relaxedness, and a transparent outer layer on pieces gives a creative edge.
See the full collection below.