Two sneakers are unveiled for Air Max 95s 25th anniversary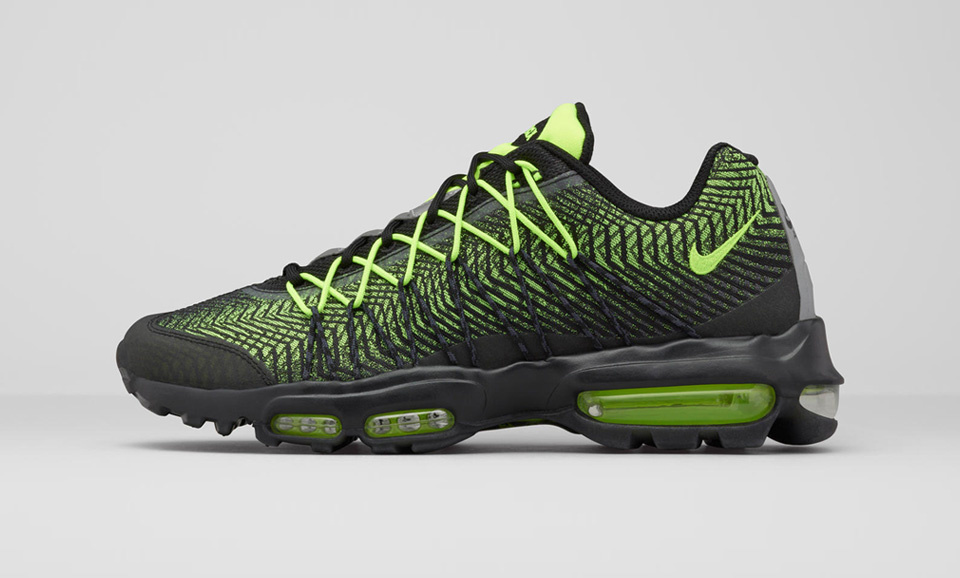 In celebration of the Air Max 95's 25th anniversary, Nike unveils two special editions of the iconic streetwear sneaker. One named the "Ultra Jacquard," assembled with old-age weaving techniques and decorated in a volt green and anthracite colour way; the other named "Ultra" in the classic Air Max 95 silhouette layered with shades of grey transcending from lightest to darkest accompanied with volt green accents. This model has been upgraded with a one-piece no-sew upper for additional comfort.
Both models are due to hit select Nike stores from July 16th; however, in the meantime shop their latest selection of Air Max sneakers here and let us know whether you'll be copping next week in the comment box below.