Robert Geller takes inspiration from the North Sea for his Spring/Summer 2016 collection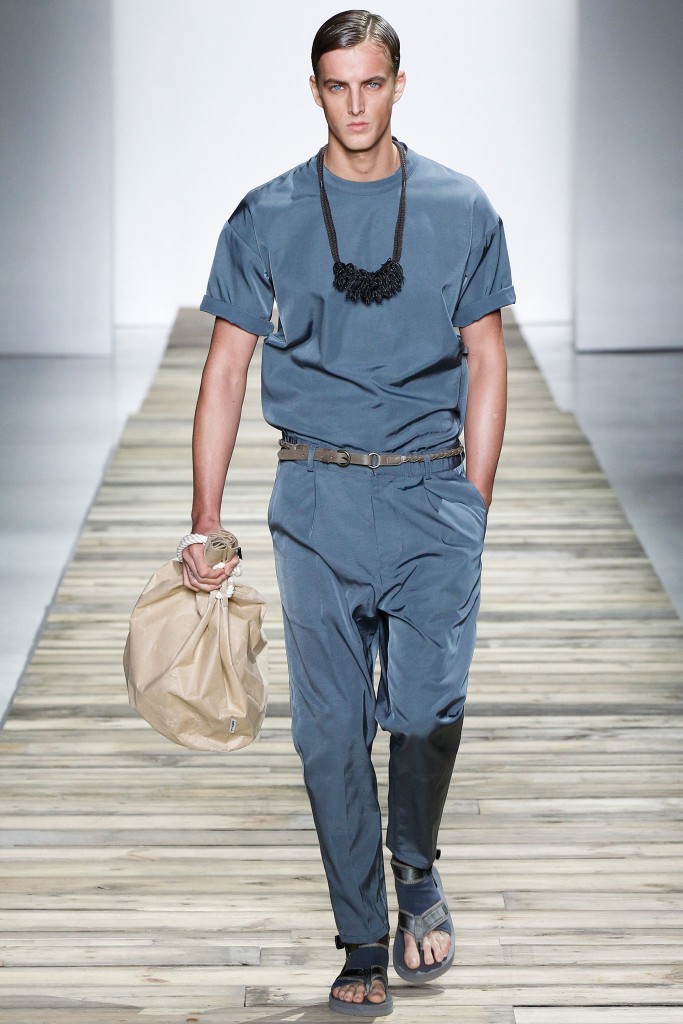 Gathering inspirations from his childhood paradise, the North Sea, Robert Geller produced a cool, relaxed collection for Spring/Summer 2016. Reminiscent of his past vacations at the North Sea, the Hamburg designer explained backstage that he wanted to "recreate the mix of the sun and wind," which he believes that those experienced at the North Sea were like no other.
Giving focus to a more "chic aesthetic" the designer was able to manifest his childhood inspirations into wind-blown clothes that were "airy" and showed flowing movement along the runway. Highlighting the fluidity of his collection were an assortment of silk and nylon trenches, flowy blouses as well as lightly constructed topcoats, which were reflective of his tranquilising experiences at the North Sea. The colour palette gave further reference to the sea with rich dark shades of blue, mixed with other welcomed neutrals, adding to the relaxed ambience of the silhouettes showcased in his New York Fashion Week presentation.
The designer also went on to explain, "when it rained, it made this amazing rain-whipped effect," elucidating the allover graphic prints of splashed rain drops adorned on a double-breasted blazer and matching trousers. In contrast to the lightness of the collection were shorts, anoraks and an assortment of accessories made out of Tyvek, an unrippable paper used for postal envelopes. Other pieces included knitted cummerbunds and rope ties, complimenting the sophisticated aesthetic with the sailing experience.
Robert Geller's Spring/Summer 2016 also sees the continuation of his Common Projects partnership, with woven sandals and crafted oxford shoes seen worn on models. Be sure to look out for this collection during the beginning of the new year; however, in the meantime, view the entire minimalistic offering below.