Every holiday, no matter where, when or with whom- you always need to update your wardrobe.
It's just the way it is and in summertime the need to sort your holiday fix heightens as the reality of combining comfort, order style and confidence in your attire abroad is not as carefree as you always think.
But PAUSE is here to give you the ultimate guide to this season's holiday wear just in time for your summer soiree. Please, remember to send us a postcard.
Prints
Let's talk prints. There are two big print trends that will ensure you are suitably styled up this summer; first up the floral revival. Having seen a slow but sure increase in visibility over the past couple of years, floral is once again a statement style that can be easily interpreted in to your wardrobe.
Spurred on by the success of high-end fashion houses like Givenchy and readily available across high-street labels such as Zara, Topman Ltd and more streetwear inspired looks courtesy of Hype and Adidas- more and more brands are offering up their own unique takes on this pattern to bring us something new for SS15.
Whether you prefer to stand out or blend in, finding a floral motif that fits your personal style is now easier than ever. For the ultimate inspiration, remember to make your floral printed piece the focal point of your look, and frame it with less attention-grabbing neutrals.
Stripes

It's time to broaden your horizons when it comes to your stripes. This summer there is simply no stopping the stripe, as they can be carried in any style, shape and pattern etched on any aesthetic- they're no longer restricted to the traditional nautical striped tee that emerges each summer.
Easily incorporated with both smart and casual attire, the alternative stripe design makes the statement and can be effortlessly achieved. Pair back the stripe with simple, block colouring allowing your stripe to take centre stage for a fresh, summer loving look or alternatively double-up stripes across your whole outfit for a more contemporary style.
Simplicity is key
Ever in doubt; keep things simple. Take a staple oversized or fitted tee and contrast it against a pair of denim shorts and favourite sneakers- think Rick Owens x Stan Smiths or Nike Free Inneva Woven, and finish with simple accessorising to create a refined, refreshing outfit that exudes an effortless style.
PAUSE loves black, and switching up the shade can be a strong holiday look. Subtle layering can transform black straight in to season, by adding simple accessories be it hats, socks or sunglasses that breaks the all-black styling.
Keeping it simple also means keeping cool; so try to adopt a loose-fitting, carefree vibe if you're not a colour motif kind of guy – and entwine subtle summer colourtones such as greens and blues to add a touch of summer to your style.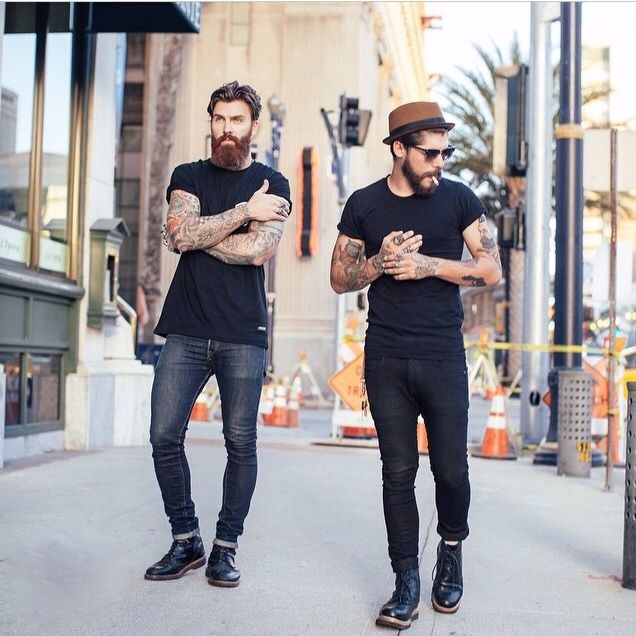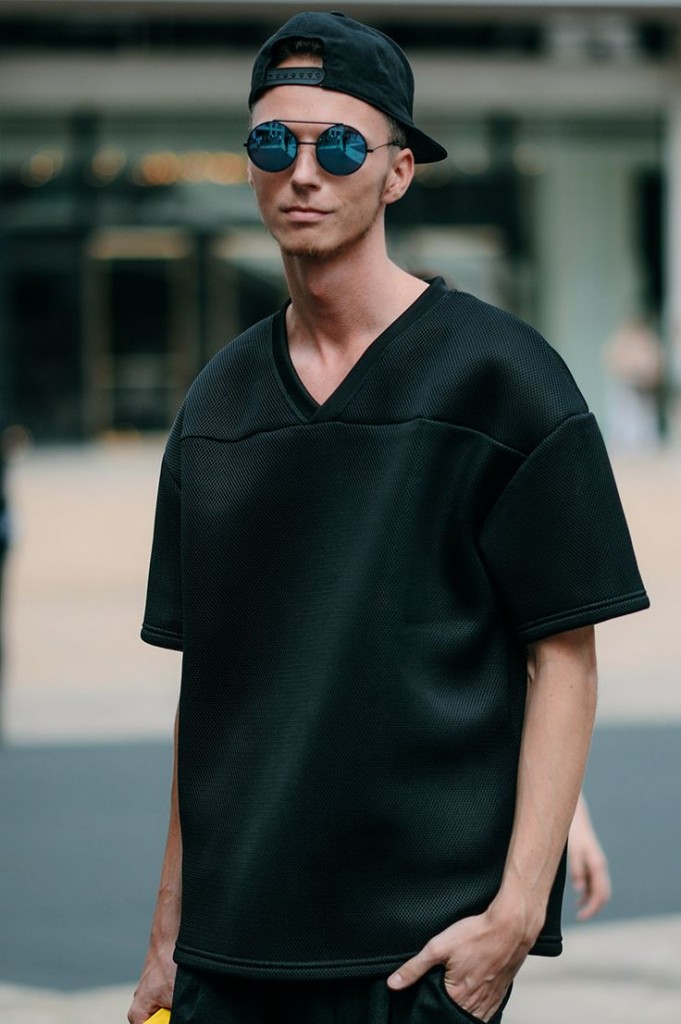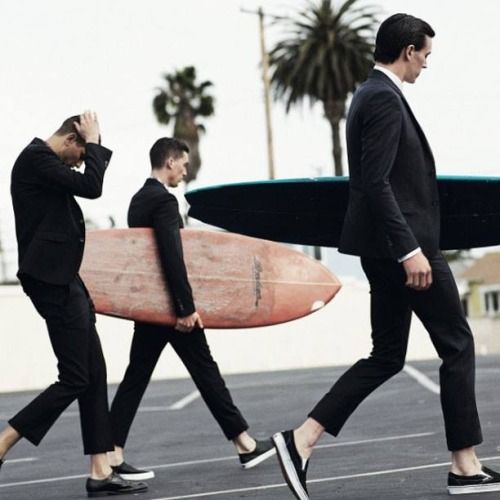 Headwear
The Fedora still remains a strong look for this summer. Buy well; a good quality fedora will see you through all seasons, but especially this summer if you opt for a black, olive or grey colourway. Check Mr. Porter's extensive collection for the best find; we at PAUSE love A.P.C black wool Fedora.
Elsewhere, the bowler is emerging as the more unruly, younger sibling to the more refined fedora. Adding a bit more character and statement to your outfit, the bowler possesses the versatility to be styled across a range of looks, ideal to be matched up with distressed denim shorts and your beloved summer time tee.
Handheld Bags

Your choice of bag should never be overlooked. The handheld bag exudes three important aspects of modern menswear; practicality, functionality and a masculine edge. In combination the aesthetic elements of the handheld make it a sophisticated and stylish choice.
For this summer, go for a leather bag in shades of brown or black, as the simple colourtones can be easily coordinated across a variety of looks and alternate colour palettes. You can dress the look down with a simple tapered trouser or structured sweatpant, for your all important journey to the airport, or for a more refined style pair up with a slim-edge short, shirt and fedora.
For your day-to-day holiday movements- pick up your PAUSE tote bag- simple to style up and easy to take anywhere- you will thank us later.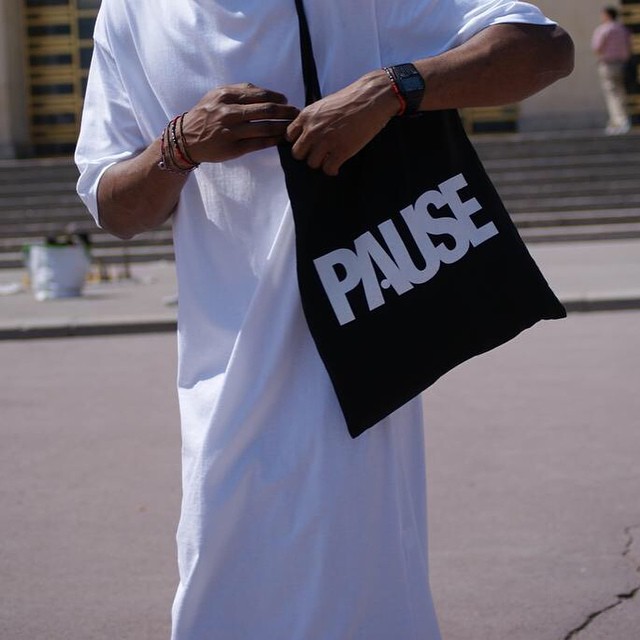 Sunglasses
The absolute summer staple. The right pair will transform your look to a whole new level. There are, of course, a multitude of options so explore shapes and styles that first and foremost appeal to your aesthetic, but more importantly ones that suit you. Check the PAUSE collection of our favourite sunglasses for this summer.
Wherever you jet off to; enjoy the sun and style up responsibly.
Shop the entire PAUSE Holiday Wear collection below.