Raf Simons outdoes himself again with a new collection of sneakers for adidas.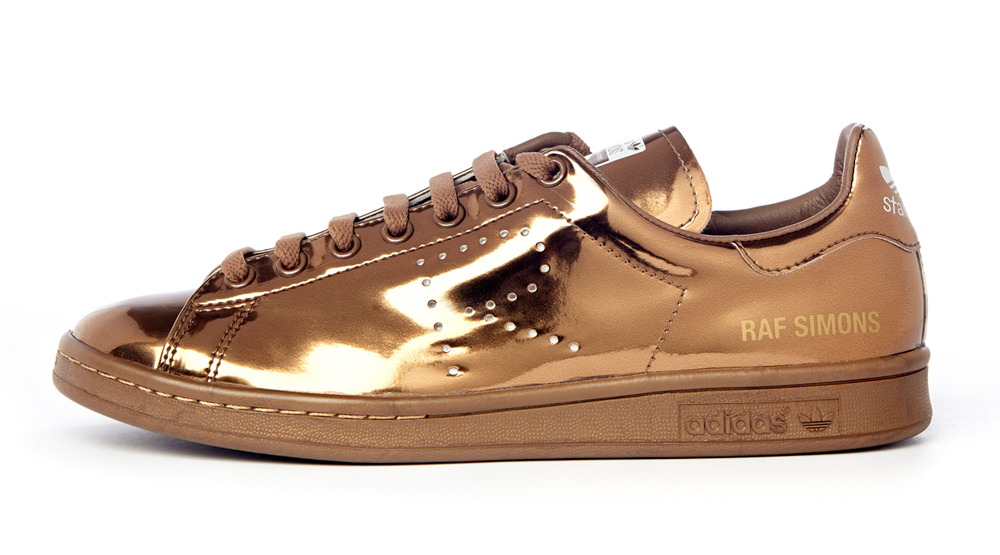 Refusing to be outdone by Rick Owens' conspicuously new adidas silhouettes, Raf Simons takes his cohesive partnership with adidas to the next level with a variety of new look Stan Smith's as well as providing a beautiful range of colour hues for the Owzeego 2 and Trail Response 2. Although one may think that Raf Simons has done all he could do with the Stan Smith silhouette, the designer has dumbfounded us again by offering two shiny metallic styles in gold and silver as well as adding sidestripe-style straps to offer a more boisterous take on the calm, and reserved Stan Smith trainer. Other styles keep their perforated-R in colour offerings of salmon pink, deep ocean blue, and a creamy yellow as well as keeping the vintage-faux look from last season for a worn in pretence. Not to mention the Ozweego's that have been offered in khaki, deep green and colour combinations of black, blue and white, whilst the Trail Response 2 takes on makeups of white, green and red, blue.
The entire adidas by Raf Simons collection for Spring 2016 can be seen below and is expected to drop during February 2016 for a price range of between £240-£450. Let us know what you think of the designers new season sneaker collection and whether you'll be copping in the comment box.