Buscemi unveil private link to the exclusive Buscemi 100MM BHH sneaker.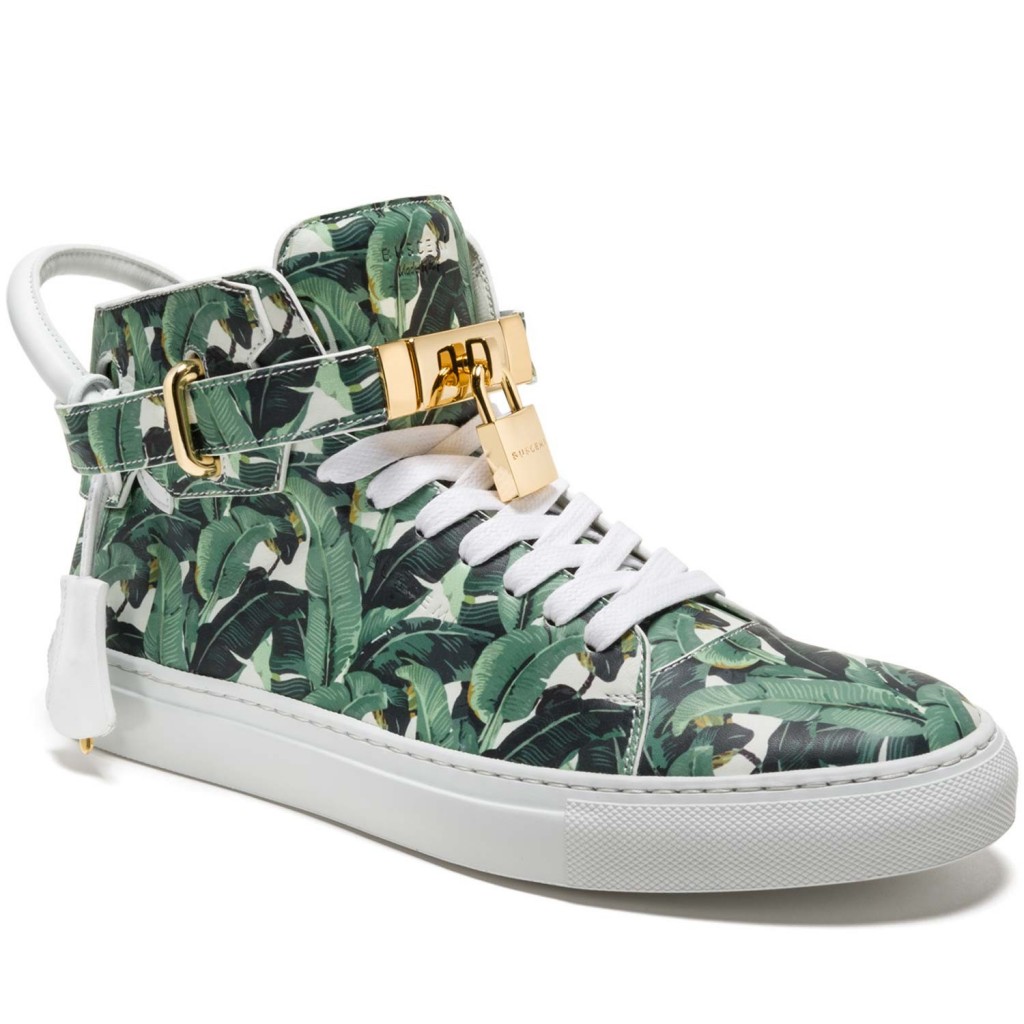 Granting access to its best and private clients via a hidden site, Buscemi have unveiled the Buscemi 100MM BHH sneaker – only available at the Beverly Hills Hotel gift shop prior to the sites availability.
Mirroring the hotels timeless glamour and serene surroundings, the Buscemi 100MM BHH is dressed down in an all over banana leaf print; thus paying homage to the Pink Palace's lush, manicured gardens. Consisting of a white outsole and signature padlock, the sneaker is the result of a sublimated leather process that took over a year to develop, ensuring the highest quality for its clients.
Previously, only the most prestigious travellers to the Pink Palace had access to the sneaker, as it is only available in the hotels gift shop, amongst other one-of-a-kind offerings – until now. Purchase the sneaker via Buscemi's exclusive private link here for a generous sum of around £770.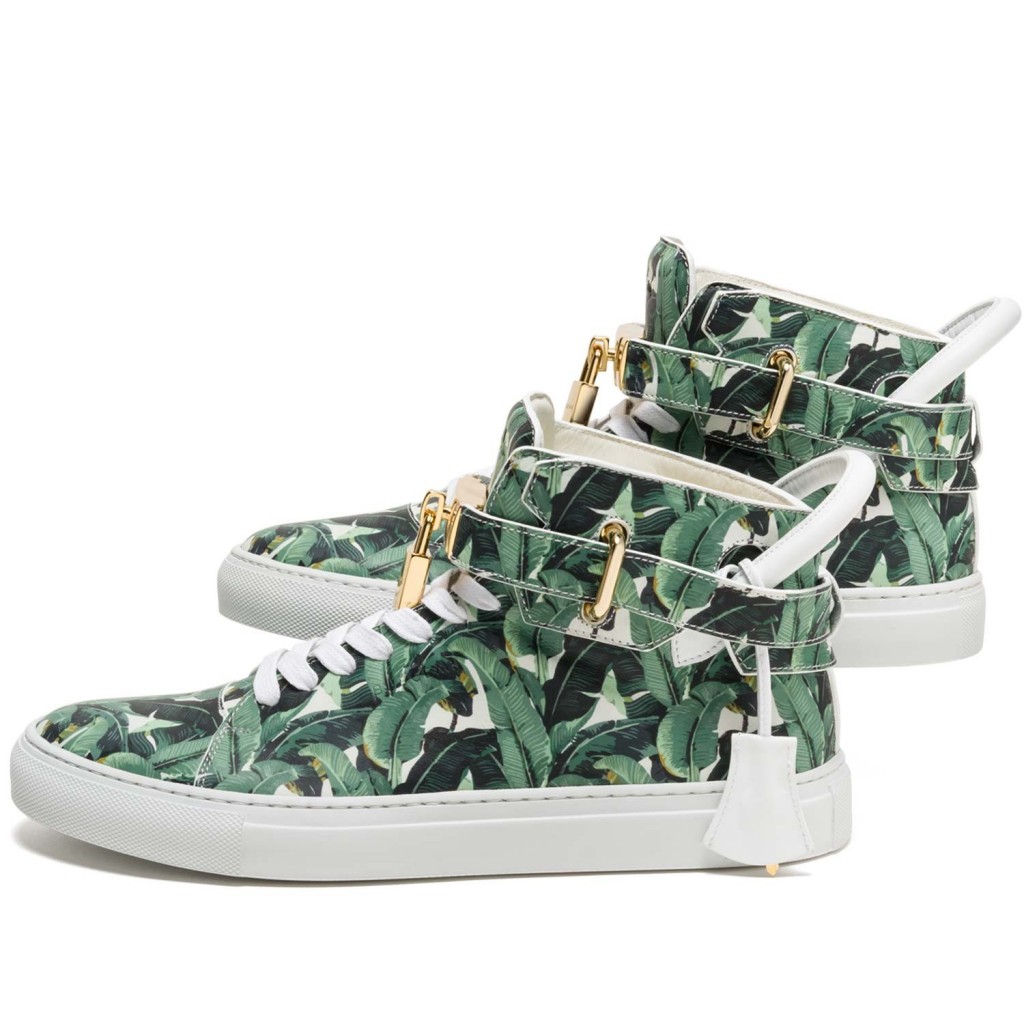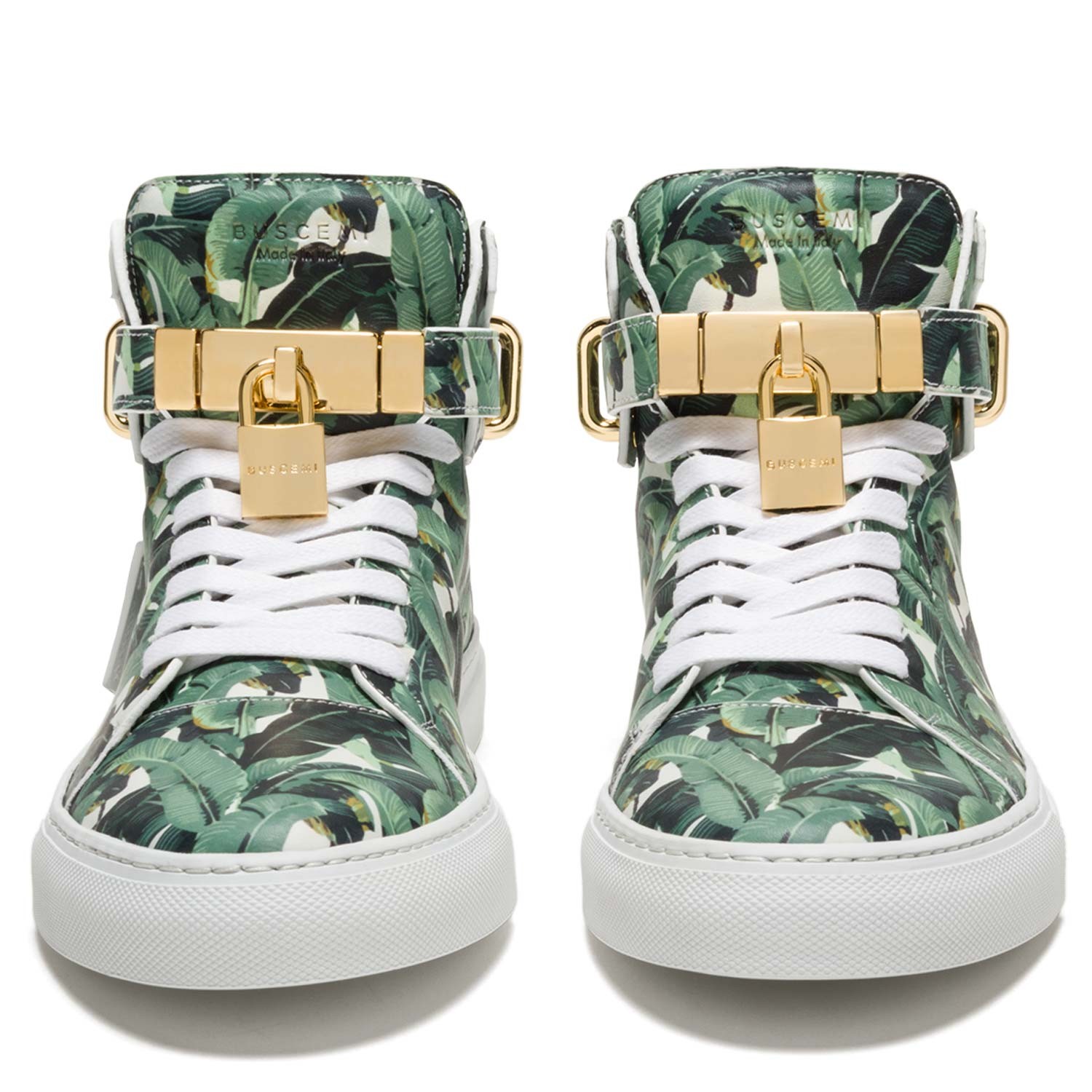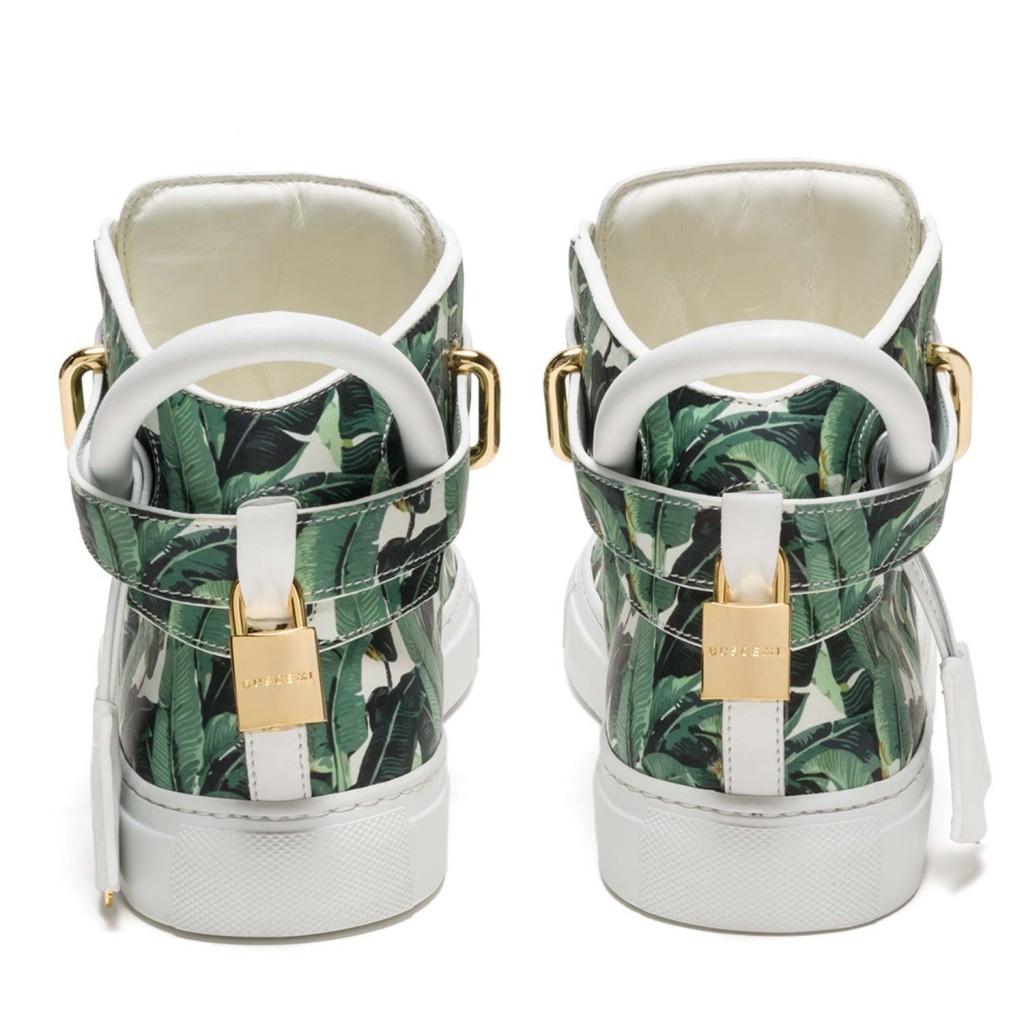 In a series of breathtaking scenery, I Love Ugly and Jansport unveil their latest collaboration for the upcoming Fall 2015 collection. Whether you have the soul of a musician, a traveler, a designer or a stylist, whether you're into photography or writing, the fruit from the collaboration is suitable for every man with a sense of quality and elegance. The 2″01-short film offers a glimpse into Jansport's comfortable world, where refinement rhymes with convenience.
Check the photos below:

With the recent news of Alexander Wang's contract termination with Balenciaga, the designer is currently at the heart of discussions in the fashion sphere. But only The Wall Street Journal could spend one day in the life of Alexander Wang, understanding a bit more what lies behind the witty and dynamic fashion character.
With the celebration of his eponymous label's 10th anniversary this year, Wang collaborates with charity DoSomething.org. While he appears smiling under the eye of fashion photographer Steven Klein, we patiently wait to see what he put together for his very last show to be held on October 2nd…
The Wall Street also unveiled a series of key-statistics entitled Wang by the Numbers, illustrating what a one day in the life of Alexander Wang truly looks like:
– 20 emails Wang sends to himself on average per day, jotting down new ideas. At the end of the day he compiles them all into one email, which he sends to himself as well
– 4 massages per month, approximately. He prefers deep tissue—the more painful, the better.
– 12 weeks a year Wang spends in Paris working on Balenciaga. He lives in a hotel in the eighth arrondissement and frequently orders in Chinese food.
– $54.48 Price of a small black flight suit Wang buys at an army surplus store in L.A., in addition to two black tank tops.
– 72 years Age of his mother, who consults on the Wang brand, which is family owned. "She still wants to take on more," he says.
– 20% Growth of the Wang brand annually from 2011 to 2014. There are now 23 Alexander Wang stores worldwide.
– 1 dog A miniature pinscher named Uni who has her own black leather tepee at Wang's Tribeca apartment.
– 420 bracelets handed out to people waiting in line (some for 13 hours) for the Alexander Wang for H&M collaboration last fall in New York City. Each bracelet granted 15 minutes of shopping time.
– 6 sweaters in Wang's inaugural collection. At his first trade show, he had 80 orders
"I am my own standard": here is one of the many leitmotivs that inspired the last Adidas Originals campaign. Along with Pharrell Williams, six creatives figures collaborated with Adidas to deliver a Fall/Winter 2015 striking collection. Hip hop artist Pusha T, Russian actor Grigoriy Dobrygin, Japanese artist Yoon make the appearance in Adidas' latest edgy and eye-catching video.
Check the photos below:

The latest Diesel lookbook is now available for the upcoming season and is enough to seduce Nicola Formichetti's enthusiasts. Led by Reuben Ramacher, the Diesel Black Gold Fall/Winter campaign is indeed a bold one,  halfway between vintage photography and punk hints, with black outfits and daring accessories.
Check the photos below: