Jeremy Scott's signature Wings have a new design.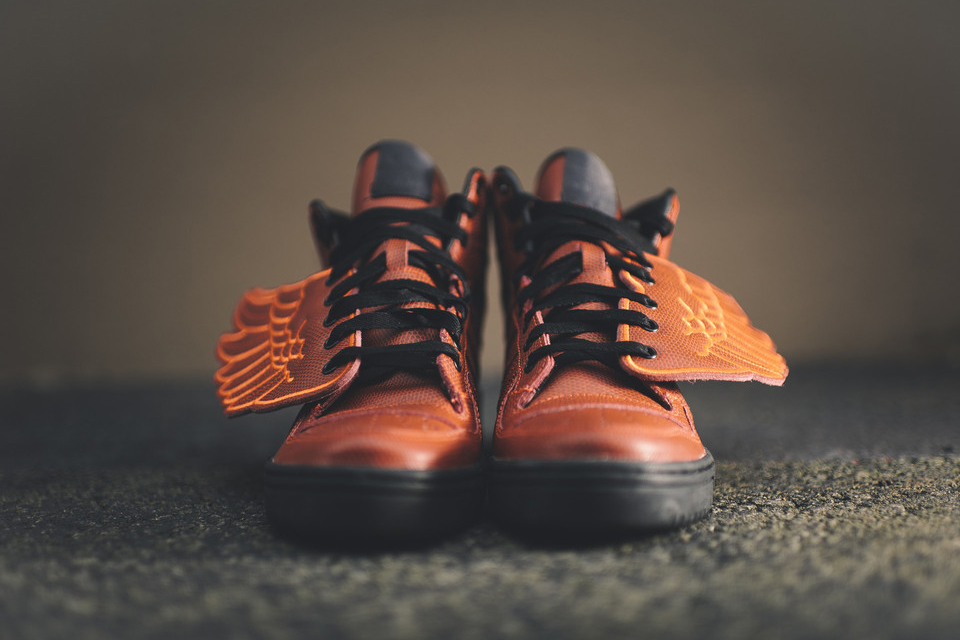 As part of their ongoing collaboration, adidas Original and Jeremy Scott took over Scott's iconic Wings sneakers giving them a 'B-Ball' touch. No need of wondering where the design inspiration comes from: the shoe is decked out in a pebbled leather upper as a tribute to the well known sport; the sneaker is completed with the famous removable wings, covered in leather as well, and black laces and a black sole unit.
The adidas Originals x Jeremy Scott 'B-Ball' Wings are available here or at the brand's online store from September 11.
Take a look at the Yeezy Season 1 Collection in The Weeknd's latest GQ spread.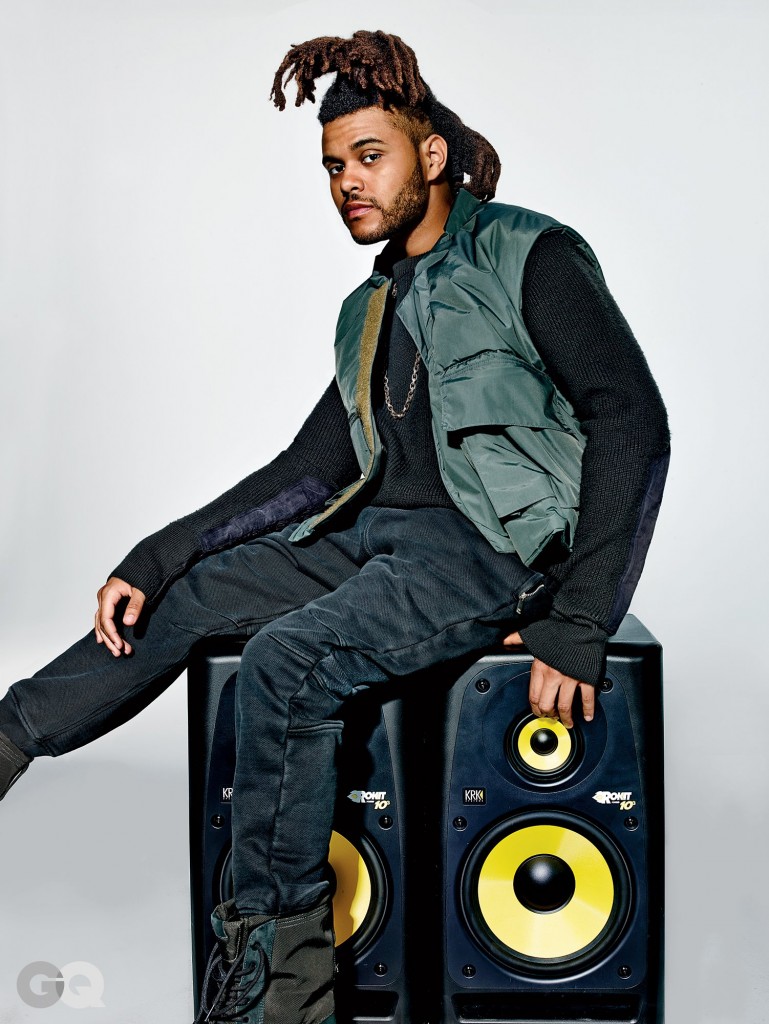 The Weeknd sat down with GQ discussing drugs and the evolution of his music, as well as giving us more details about Kanye West's Yeezy Season 1 collection, prices included.
The Weekend is pictured wearing a wide range of Yeezy's collection pieces here, including the camo parka, a fur collar jacket, a range of sweatpants and sweaters, a thermal, a vest, and the whole line of sneakers: the Yeezy 350, 750 and 950. The pieces are said to hit the stores in October, and their prices will range from $500 to over $3000.
"I really felt like he targeted someone like me," The Weekend said speaking to GQ, "the camo, the army look, the black boots, the nonchalant kind of vagrant look. I relate to it. It relates to my story. Kanye is such a great friend of mine as well, when he asked me i couldn't say no. It was the least I could do."
Check out the spread below.