Now that we have officially said our final goodbyes to the last days of Summer it's time to jump in the deep end with your Autumn wear, so we here at PAUSE have put together a guide on how not to overdo it with layers and prints as this Autumn is all about minimalism in a contemporary and exciting way.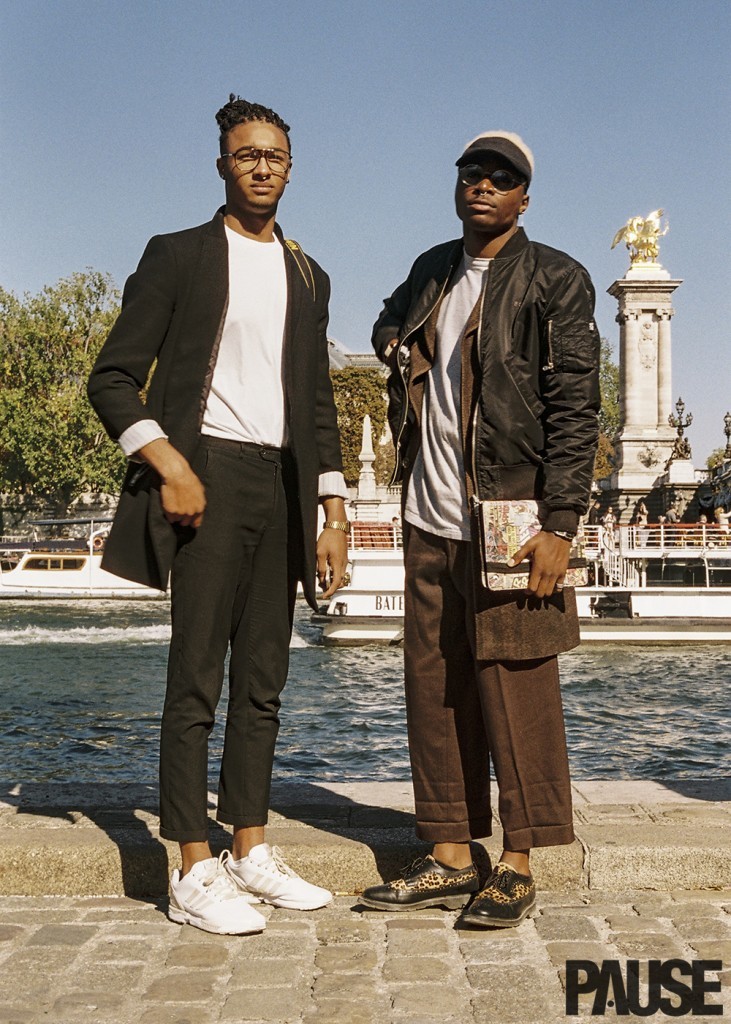 For most guys Summer is all about braving colours and experimenting with prints but for Autumn it's time to take a more mature approach to your style – match the cold, dark nights with neutral colour palettes so adorn yourself in skies of black, white, navy, khaki, and camel as these will be your six best friends getting you through the transitional season before fully embracing your dark winter wardrobe. Minimalism seems easy but it is a style that needs to be mastered if you want to give off the impression that you know what you're doing as minimalism is all about showing that you obviously care about your style but that you're confident in it enough that you don't have to try too hard to overdress or consistently shock people with crazy looks. But that's not to say that minimalism is boring, and us at PAUSE are going to show you how to get it locked down with tips and inspirations so your style can remain effortlessly cool this Autumn 2015.
PAUSE Meets: Cazette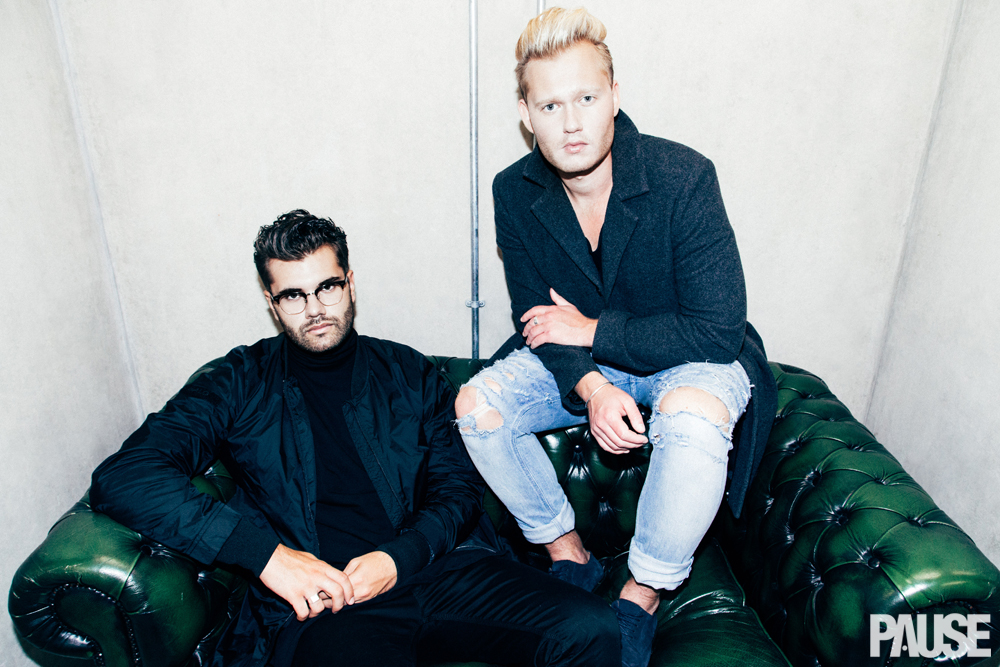 The Cazette boys sat down with PAUSE so we could get the lowdown from them on what it's like to be part of a DJing duo and hear more about their latest E.P 'Desserts' (Available now). We also managed to find out what they think about Skepta and why they think we've got the best music scene in the world.
What are your names individually?
Alex and Sebastian.
It's not often you meet duo's, how did you two come together?
We met online through MySpace a few years ago, do you remember MySpace? I think we met in 2010. That's how we met and that's how we started making music together. We were sending music back and forth and we were like, let's collaborate.
How did you both come up with the name CAZZETTE?
That was actually our manager! He just had the idea. When we were first making demos there was tons of different genres and he had in mind, because back when cazette's were popular, people put all their favourite songs on one cazette tape and putting in the car, or at home. And no matter what genre it was, it was all your favourite songs and that's the concept behind us, we could do everything, but everything is good in it's own way.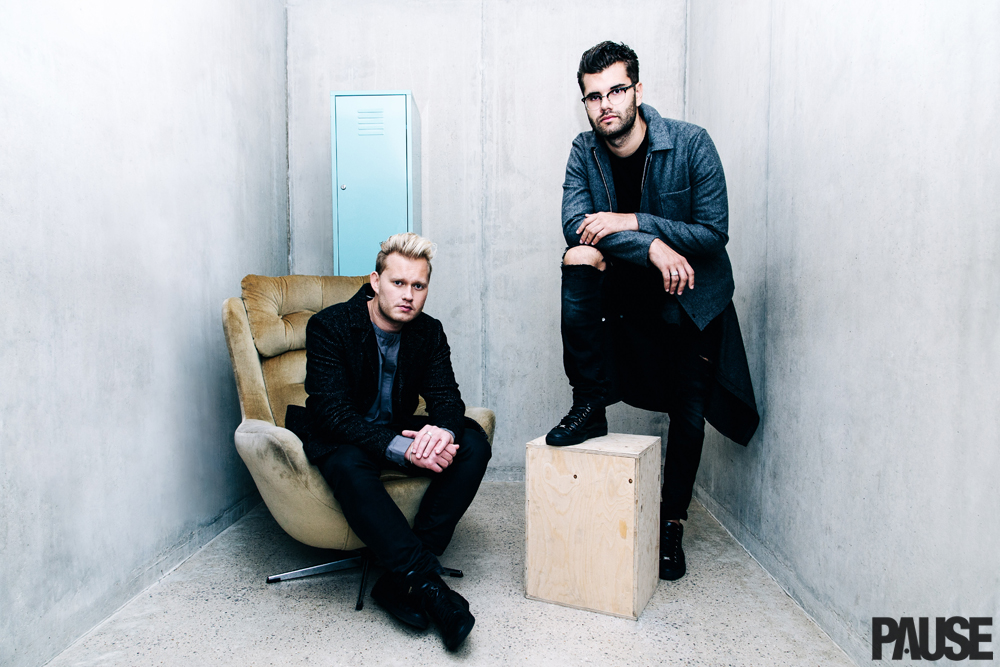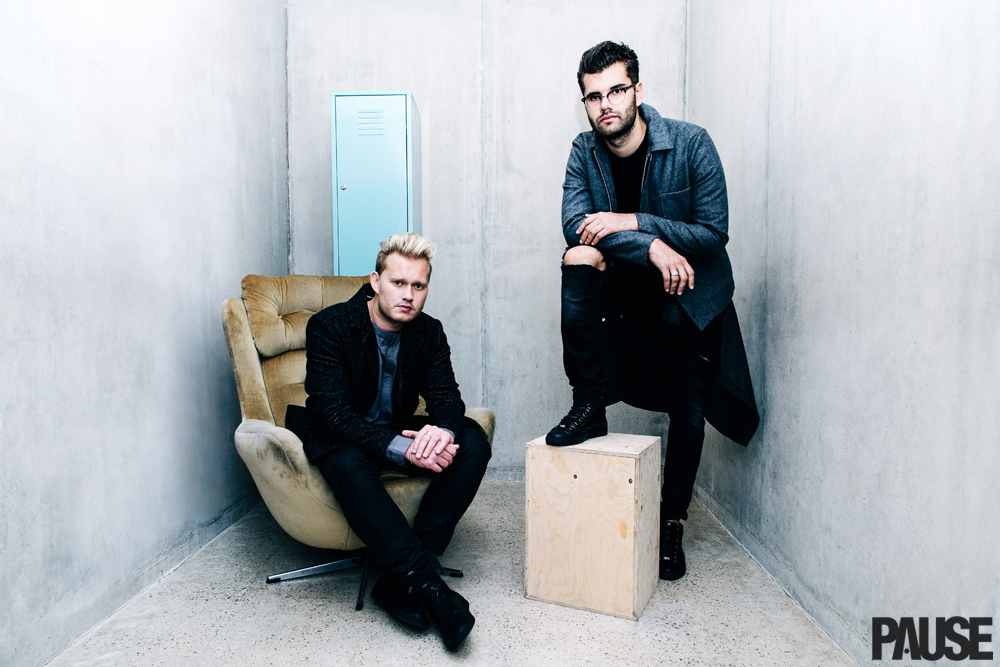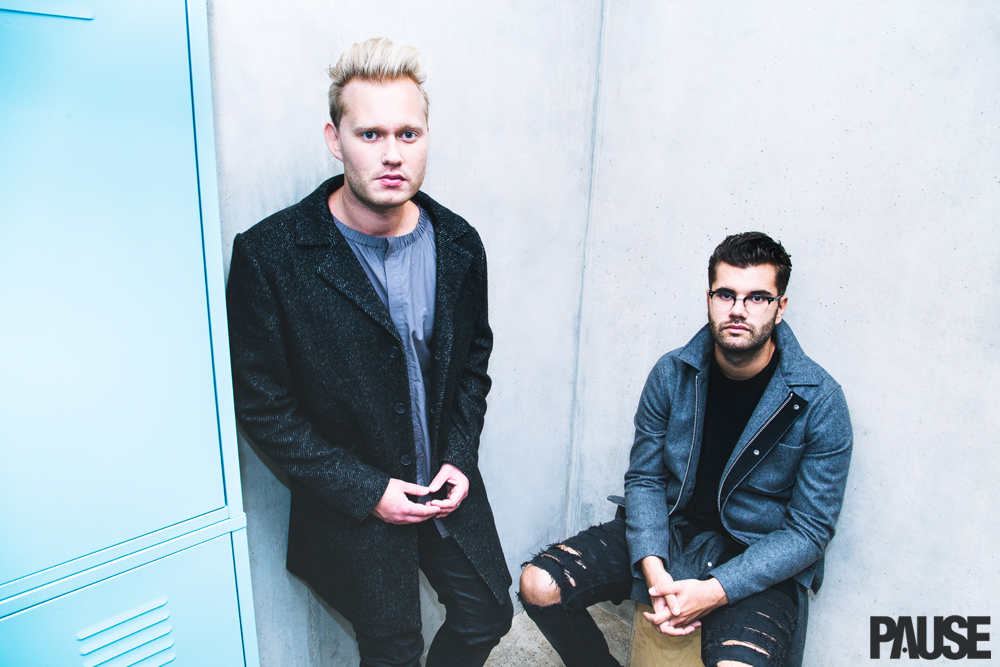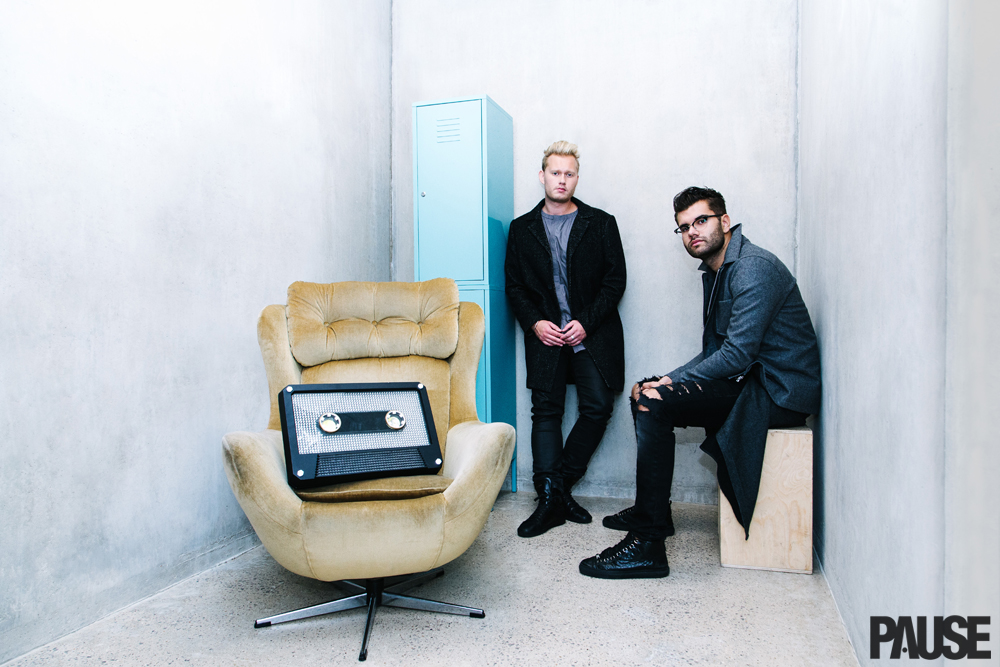 The music you create is filled good spirit and cool beats. What's the aim for every song?
Not really, we just tried to catch a feeling of a song. Especially with our new EP Desserts, there's no real path, every track has it's own flavor and soul and I think that's why we cant just stick to one genre. This is more of a housey vibe, but we have so many other demos that we're finishing up right now which is hip-hop, rock. It's interesting to explore!
Your single "Beam Me Up" has over 7 million views on YouTube, with a strong message about Aliens coming to life. What was the message you guys we're trying to get out?
That was a long time ago! It was the start of our career, three or four years ago. I mean at the time everything was so new and what we did with beam me up was combine different genres. The end message is to create the feeling that anything is possible.
So do you believe in Aliens then?
Hmm nope, but if you mean like life on other planets than probably yes. I'd rather not think about that.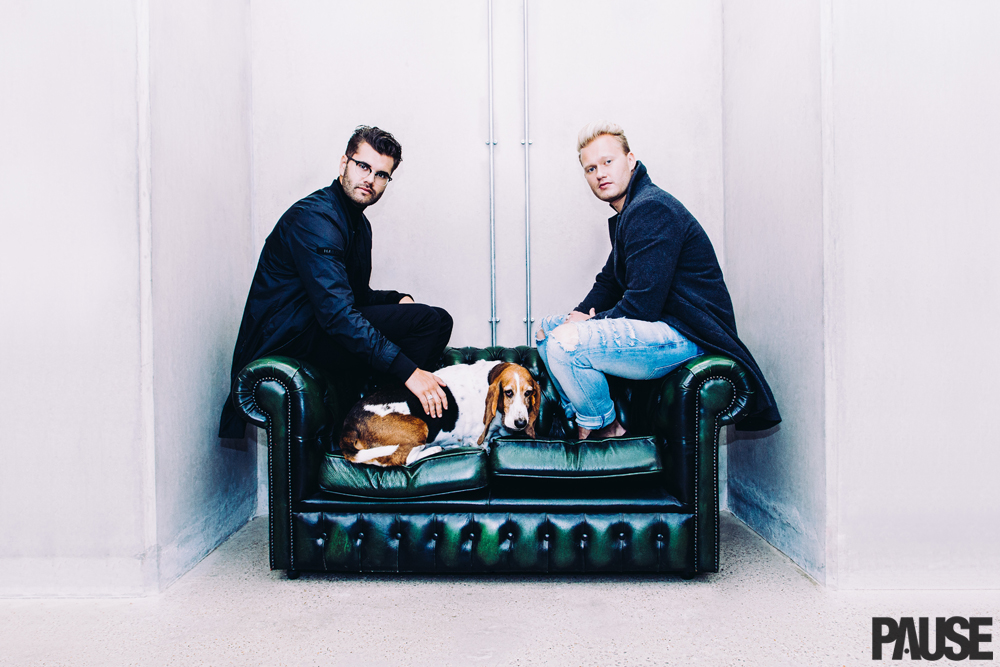 How would you compare the music scene in Swedish to the UK?
The UK scene is the best music scene in the world because you have the best musicians, radio stations and we have so much respect for the UK. Don't get me wrong Sweden is great, but the UK is the best. The electronica scene has always been big over here in someway. Now it's more commercially acceptable, but looking at the UK scene from Sweden you could get jealous. There's just so many different artists, like Skepta he's inspirational.
How did you guys find out about Skepta?
I found out about him on a blog, we actually used to play Shutdown for a while, we still do actually. We're huge fans of hip-hop and grime. We look for all kind of music though, we're not all dance orientated as one would think. We try find inspiration from lots of different places.
Moving onto fashion, Sweden has it's own individual style when it comes to it's designers and the way people dress. What does a typical Swedish man wear on a daily basis?
Ralph Lauren shirt, Pants from tidy jeans and Fred Perry shoes. That's the typical, middle-class Swede. In general, we dress quite well! H&M is very popular, it's cheap and it looks good. There's also a high fashion scene as well, ACNE jeans and leather jackets. There are great stores in Copenhagen.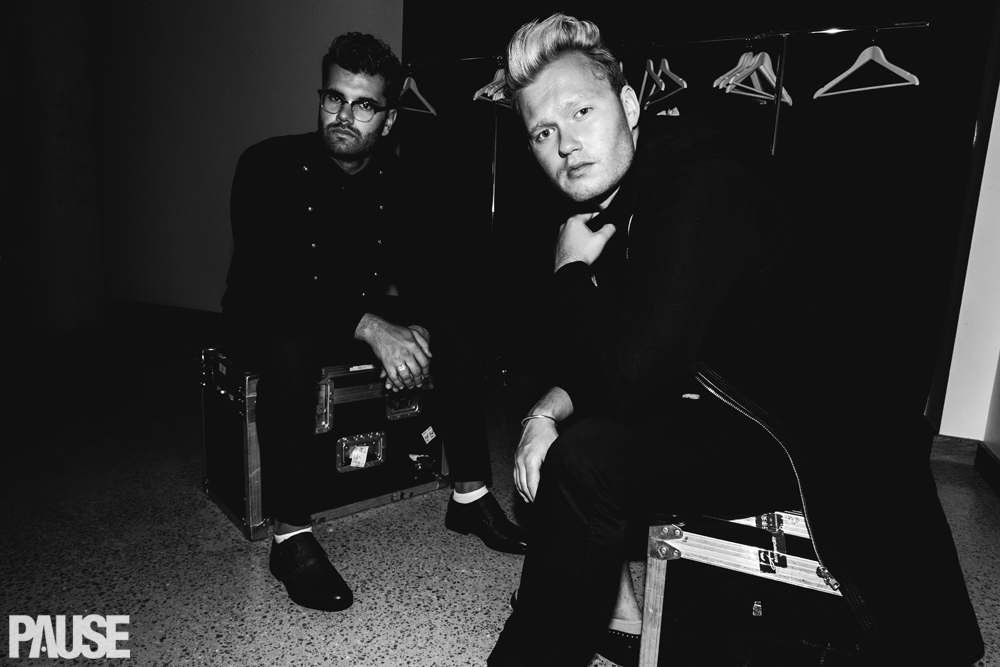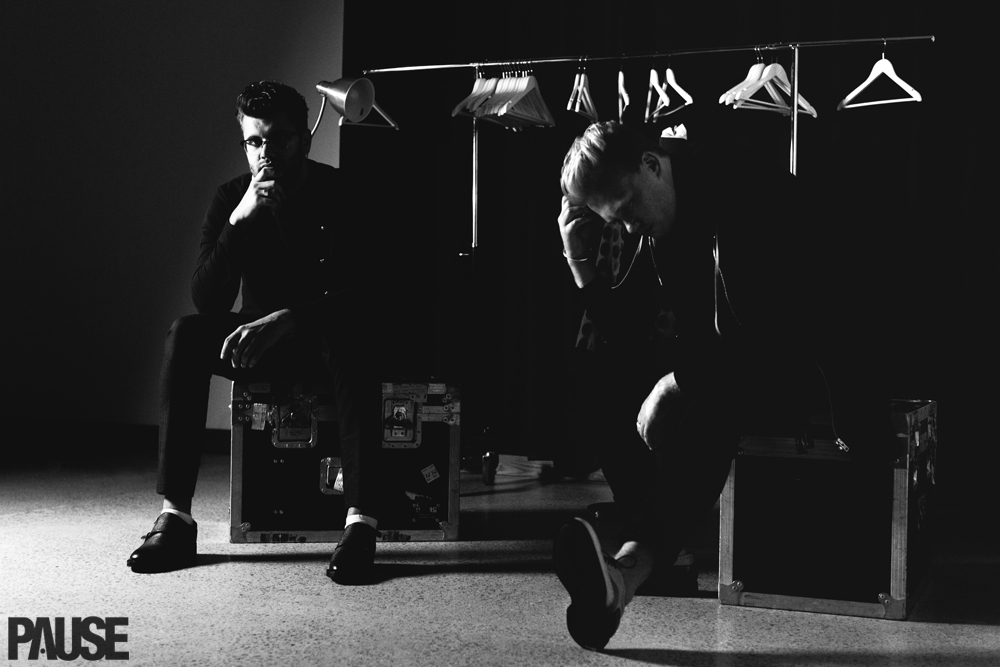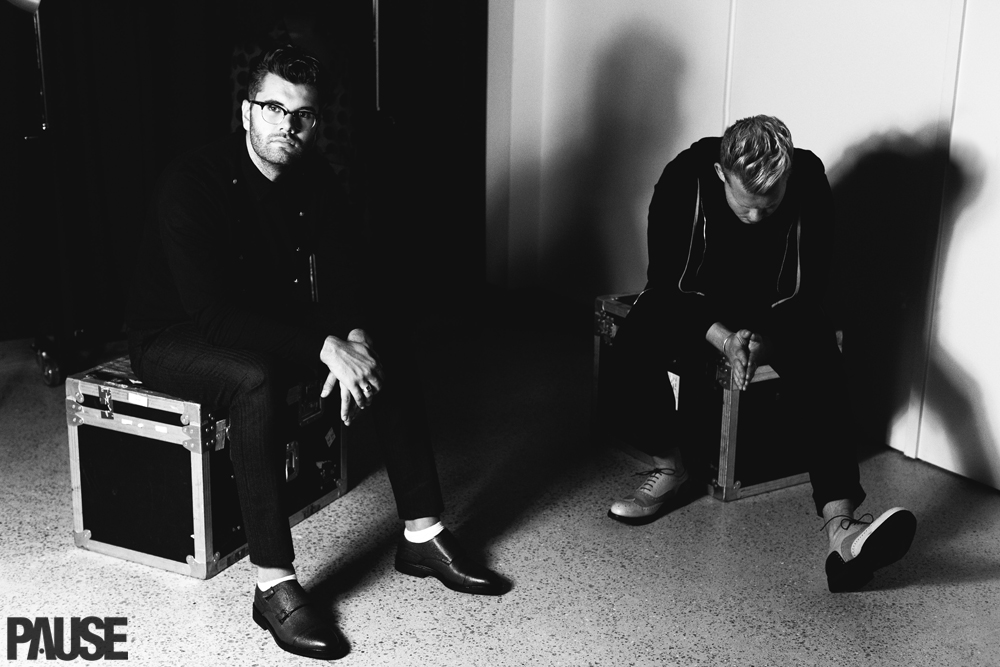 And what about your individual styles?
Alex: I'd say like modern gothic. Very longsleeved, layer on layer stuff. Rick Owens comes to mind.
Sebastian: I like everything, but I like streetwear combined with a clean look. Sometimes I like clean Acne jeans and then other times I'll like vintage looking ripped denim. It's always different, I just know what I like. I like dark clothes, blacks and greys. If I go for colour, military green and browns. Something that's not complicated.
How is it being a duo rather than a solo DJ? What are the benefits of it?
I think it's great as we get feedback from each other. First and foremost we're producers, so collaborating on music is the most important part and that's why we're here today. As DJs, that's just djing, that's the easy part, compared to making music.
Do you ever create sounds and then disagree with one another?
Of course. All the time. That's part of the process. It wouldn't be good if we were agreeing all the time. When you're working on something sometimes the brain can trick you.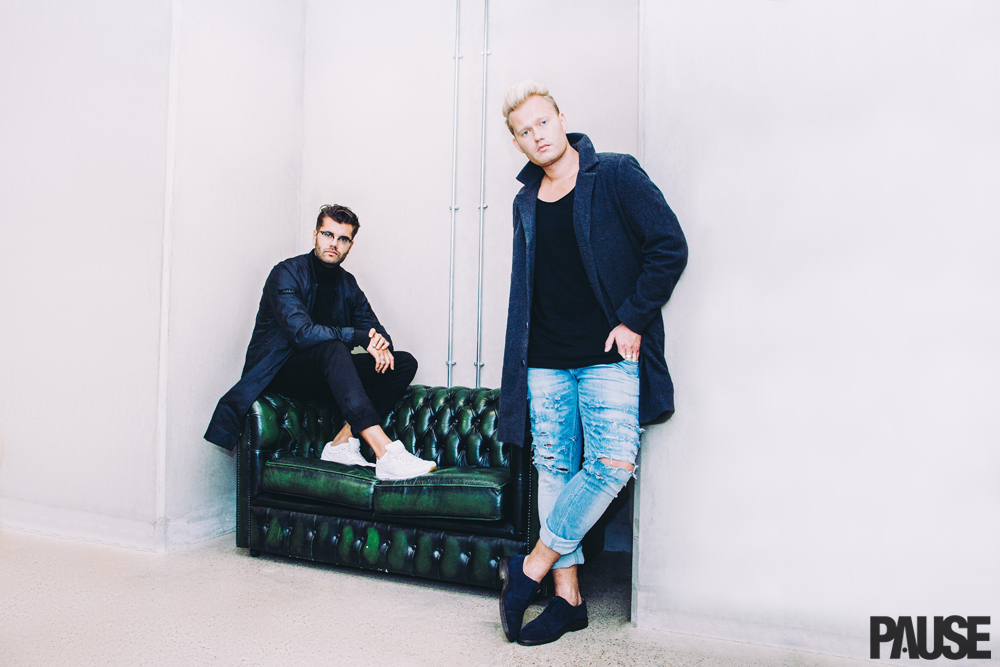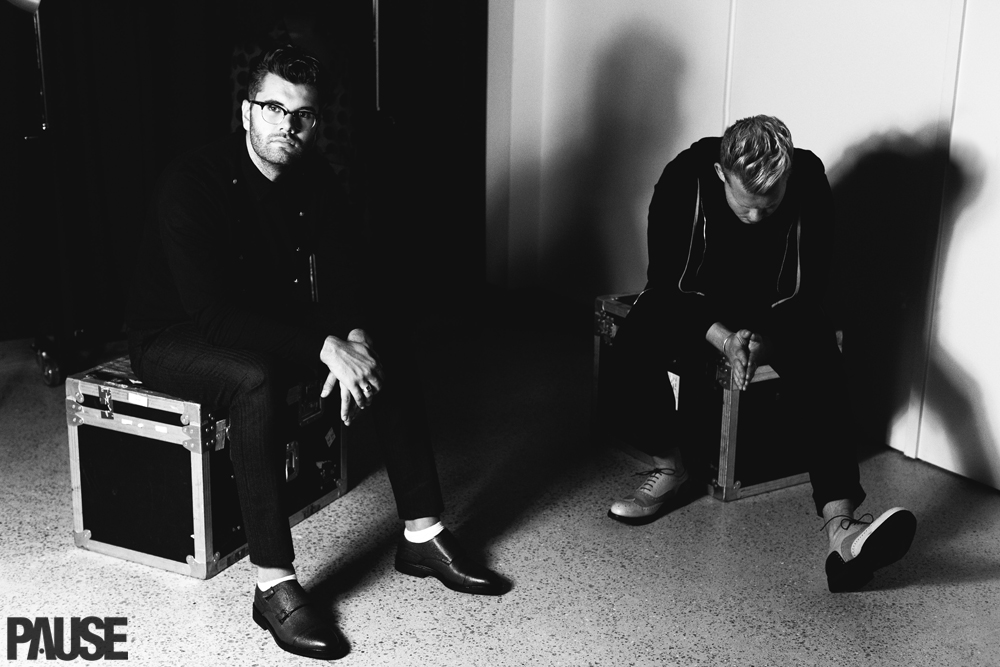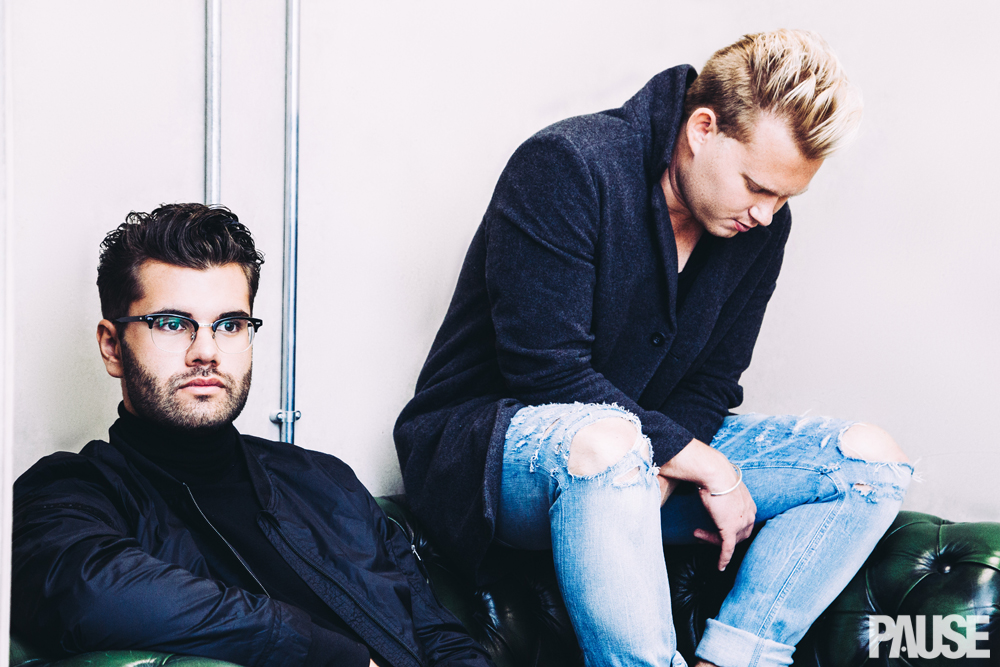 Let's talk about what you're working on now then, like when are you releasing the new E.P?
It was released on the 28th (August), but it's been out on Spotify for a while. We're in love with every song in different ways. We've got plenty of things that we are working on and lined up, but they are still being finished off.
What's been your 2015 highlight so far?
It's been great. Obviously the EP coming out is a huge deal for us. Then in the summer we've done some shows in Europe and they've been cool.
Where are you off next?
Well now we're going on a massive tour for three months. It's a massive, North America, South America and Asia tour. It's going to be awesome.

i-D Magazine and Magnum ice cream team up with Xavier Dolan for a new campaign.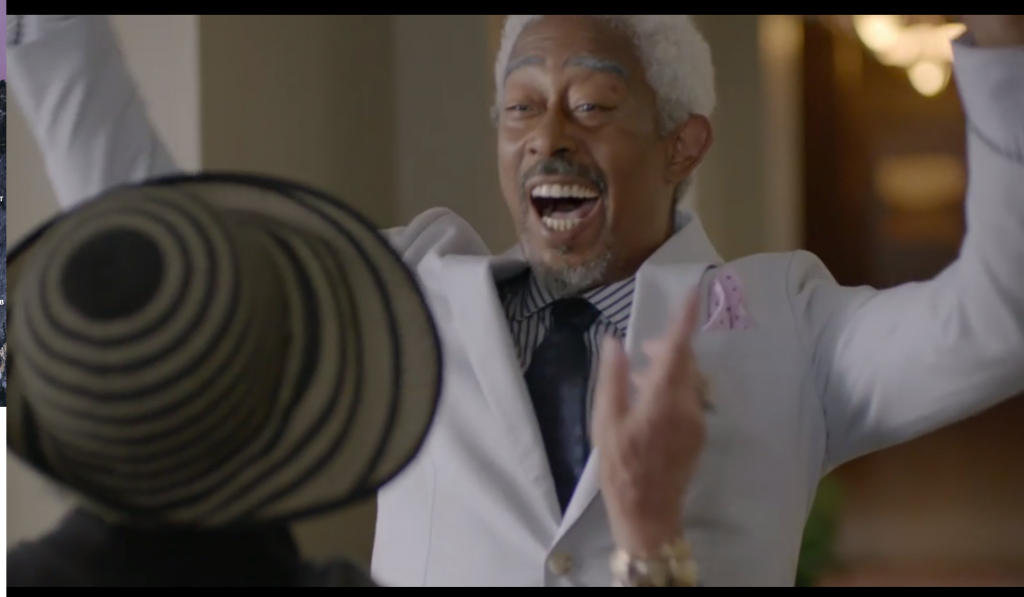 i-D Magazine and Magnum ice cream combine with the auspicious Canadian director, Xavier Dolan, for a short film competition entitled, "Be True To Your Pleasure." By channelling the idea that a day without pleasure is a day lost, Magnum ice cream aim to encourage everyone to indulge in their personal pleasures; regardless of who you are, where you're from or what you take pleasure in.
Xavier Dolan, who swept up three prestigious awards for his debut feature film "I Killed My Mother," selected three independent filmmakers to create short films about personal pleasure, indulgence and joy of letting go; with each having to represent Dolan's interpretation of the key message: "Be True To Your Pleasure." Those selected included winners Kara Smith, Andrew Cumming and Patrick Downing, who in turn, were mentored by the Canadian director. In addition to this, Magnum ice cream partnered with top bloggers and photographers, including the likes of Ari Seth Cohen and Laurence Liotardo, to explore what it means to be true to your pleasure by offering their unique point of view on each film.
Exercising the message that "Pleasure is ageless" in the film "Zap," Patrick Downing illustrates a cleverly written story of a quirky personal pleasure shared by two elderly people. Their spontaneous static related pleasure demonstrates that you can live a Vie Manifique regardless of your age.
Andrew Cummings aims to render a similar message in "Kai," with "Pleasure is letting go." Based on a dance student named Kai, who trains day-to-day; however, can discern no improvement, opts for a different approach. After being advised to relax and live a little by fellow students, she discovers a whole new side to herself, allowing her to let go, let live and feel joy in herself and in her dancing; thus exemplifying that when we embrace life's pleasures, our lives are all the richer for it.
"Wild Space" by Kara Smith is all about discovering pleasure by following your heart. Following the tale of a hard-working fisherman and his adulterous wife through narrative, the film shows that though our mind and body may wander from time to time, following our hearts will always lead us back to the true path of joy, happiness and pleasure.
Head over to i-D magazine now to watch the winning films from the "Be True To Your Pleasure" competition, and let us know which one was your favourite! I know mine.