Trapstar unveiled their Spring/Summer 2016 collection during Paris Fashion Week.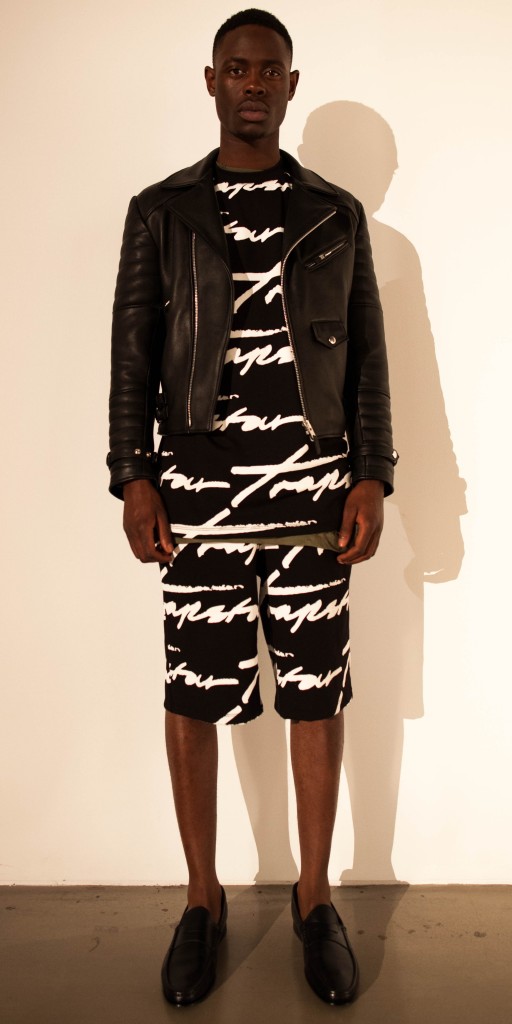 By using key-elements of the military sphere, Trapstar managed to create a raw, smart and statement 2016 collection, entitled "After the Battle Comes the Glory". In their Spring/Summer offering, Trapstar styled male and female silhouettes with warlike gas masks, bomber jackets were combined with striking slim trousers and camouflage prints opposed soft cuts in a fashionable way.
Whilst models Ben Allen and Winnie Harlow led the Spring/Summer fashion offering, UK contemporary fashion house also took the opportunity to unveil the Trapstar x Puma upcoming collection. The first look showcased a unique pair of the "White Noise" sneakers featuring a round toe, a white logo and spotted prints.
Check the photos below:
Tim Coppens unveiled first Autumn/Winter 2015 campaign.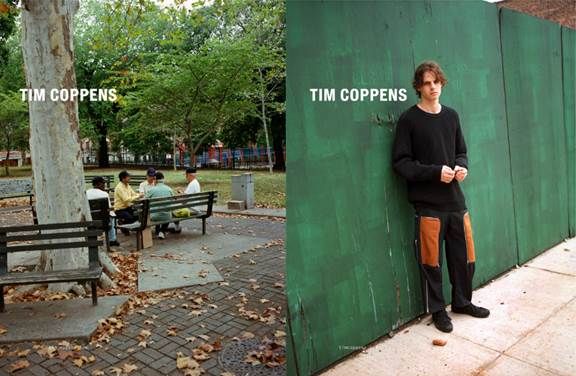 Harlem, early morning. Autumn leaves,  park benches and raw imageries are the perfect scenery to Tim Coppens Autumn/Winter 2015 collection: the label unveils their first campaign, working hand-in-hand with Art Director Nicolas Santos. The photographs, taken under the eye of photographer T-Bone Fletcher, illustrated Tim Coppens' casual and elegant offering, just like taken from a documentary in the New York City neighborhood.