1) "I'll clap when I'm impressed"
2) "Don't let anyone with bad shoes tell you about life."
3) "Fashion can be bought. Style one must possess."
4) "I'm Prada, you're crocs."
5) "My attitude has always been first, I dress to suit myself."
6) "I hate spending money on shoes and bags, but the economy needs me."
7) "Wintour is coming."
8) "People will stare, make it worth their while."
9) "Mood: I need new clothes."
10) "Yesterday I wore black. Today I'm wearing black. Tomorrow, I'll probably wear black." 
11) "I'm nicer when I like my outfit."
12) "I have the best taste in clothes, I'm just too poor to proove it."  
13) "I wish I could illegally download clothes."

14) "You wear it> They Laugh> They Copy."

15) "Everyday is fashion week."

16) "Dress like you're already famous."
1) "I'll clap when I'm impressed"
2) "Don't let anyone with bad shoes tell you about life."
3) "Fashion can be bought. Style one must possess."
4) "I'm Prada, you're crocs."
5) "My attitude has always been first, I dress to suit myself."
6) "I hate spending money on shoes and bags, but the economy needs me."
7) "Wintour is coming."
8) "People will stare, make it worth their while."
9) "Mood: I need new clothes."
10) "Yesterday I wore black. Today I'm wearing black. Tomorrow, I'll probably wear black." 
11) "I'm nicer when I like my outfit."
12) "I have the best taste in clothes, I'm just too poor to proove it."  
13) "I wish I could illegally download clothes."

14) "You wear it> They Laugh> They Copy."

15) "Everyday is fashion week."

16) "Dress like you're already famous."
Trapstar unveiled their Spring/Summer 2016 collection during Paris Fashion Week.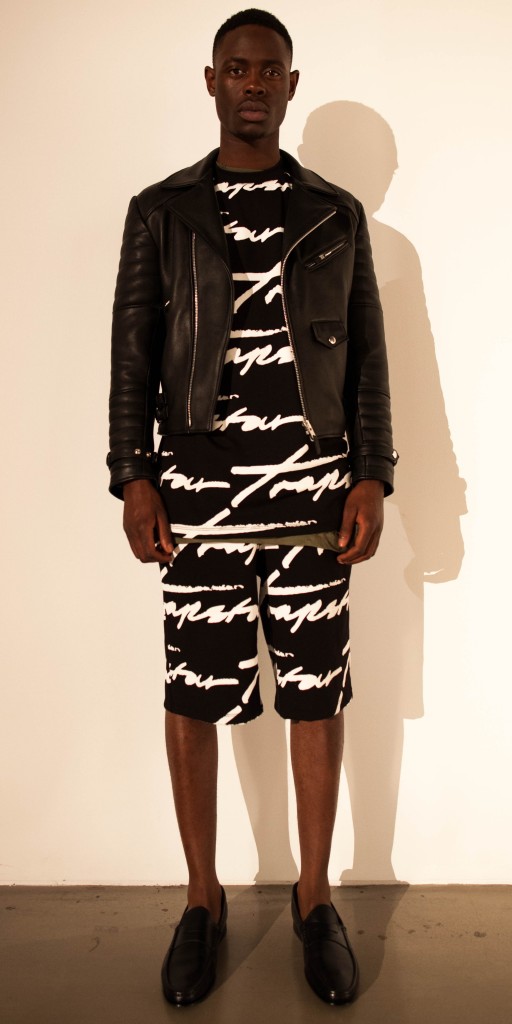 By using key-elements of the military sphere, Trapstar managed to create a raw, smart and statement 2016 collection, entitled "After the Battle Comes the Glory". In their Spring/Summer offering, Trapstar styled male and female silhouettes with warlike gas masks, bomber jackets were combined with striking slim trousers and camouflage prints opposed soft cuts in a fashionable way.
Whilst models Ben Allen and Winnie Harlow led the Spring/Summer fashion offering, UK contemporary fashion house also took the opportunity to unveil the Trapstar x Puma upcoming collection. The first look showcased a unique pair of the "White Noise" sneakers featuring a round toe, a white logo and spotted prints.
Check the photos below: