"You're hot and you're cold, you're yes and you're no"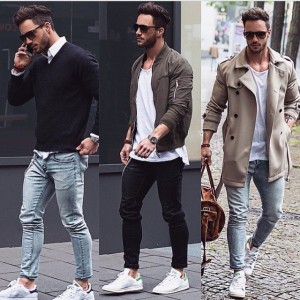 On a good day It seems the English weather can best be described in very memorable Katy Perry song lyric. But when it comes to the transition from autumn to winter the unpredictability gets ramped up to max and the weather becomes a melting pot of uncertainty. Like the roadrunner there is a way to stay ahead of the wily weather with the help of the perfect transitional season attire, so forget ACME because PAUSE has you covered.
Lightweight Coats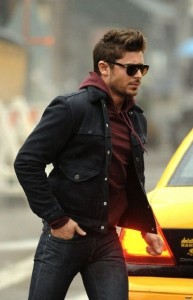 PAUSE is talking jean jackets, bomber jackets and varsity, because the lightweight coat should be the corner stone of every pillar of style. For the warmer days simply pair with a printed Tee, PAUSE says look no further than OFGWATA for funky, current designs and then finish the look of with a pair of slim fit jeans. While during the slightly colder climates, opt instead for the layering option so that means adding a shirt over your tee in your styling arsenal and then simply add the coat above it all. If you're looking to invest in such an A/W necessity, then we suggest heading over to harrods.com where they have cultivated the very best of the lightweight coat world; there you will find likes of Paul Smith with its simple designs and comfortable fit and Balmain for its pure luxury factor.
Scarves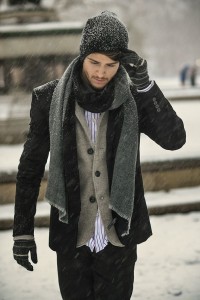 The style staple you barely know is there yet can easily promote your outfit game to the premier league of sophistication, but the best bit about scarves that make them such a great buy, if it gets to hot you can take them off! Most likely to be the cheapest item of clothing, but that doesn't mean it should compromise its quality and aesthetic. Opting for the phenomenal Hugo Boss certainly guards against that, most of Boss scarves are to the made with cashmere ensuring softness to the touch and deep navy's to make colour blocking easier.
Light Jumpers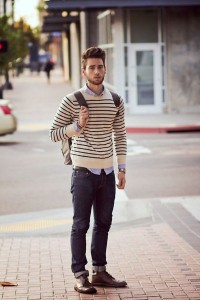 Wear it under a jean jacket in the extreme colds or wear it by itself on those gentle breezy days. The light jumper is the very definition of versatile A/W dressing, yet it still stays every bit as stylish whatever the weather. Right now here at PAUSE we're obsessed with pretty much all offerings of jumpers from French Connections with their intricate knitting and unbelievably soft feel.
Beanie hats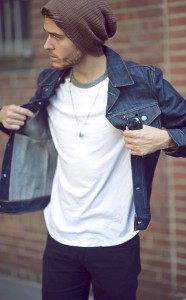 Just like the scarf the beanie hat is easy to take off, but when brought in fun bright colours, you won't want to. Sure you could go for the classic grey or black, but they match the dark and coldness of winter to much. Instead what you need are yelps of yellow and roars of reds to maintain and bring some sense of summer fun back to A/W. Beanie are so ubiquitous, brand names don't really step into the arena so you could easily buy one from Amazon and Asos at a great price.
Winter just got a lot more fun

Timberland takes it back to black for AW15.
Black is the new black for Timberland this season, launching their new Black Forest collection which embodies all things dark and beautiful. The autumn/winter 2015 collection focuses on the colour tone black, with shades of grey which balance your monochromatic head-to-toe looks. Timberland explores fashion's most prominent tone, with versatile styles for all, the collection features premium leather boots, sleek apparel and modern jackets in city-centric silhouettes, greyscale hues, and an unmatched attention to detail throughout. Made to wear in day to night, Black Forest is your latest choice for being ready for anything, anywhere. We at PAUSE love the black and grey Britton Hill 6-Inch Boot which features Harris Tweed detailing on the side, the boot has a perfect marriage of refined, rugged style and embodies the true essence of Timberland.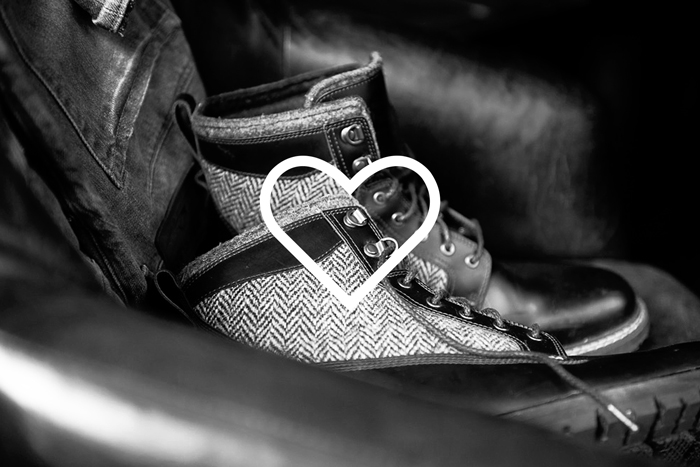 Commemorate and celebrate the new Black Forrest collection! Join the Timberland store in Regent Street, London, on the 8th & 9th October between 4 – 8pm. With a live DJ & a chance to customise your Timberland footwear.
Address: Timberland, 144 Regent St, London W1B 5SQ
Shop the collection online now at www.timberlandonline.co.uk/en/black-forest