Lucky Blue Smith from Vanity Fair's December issue.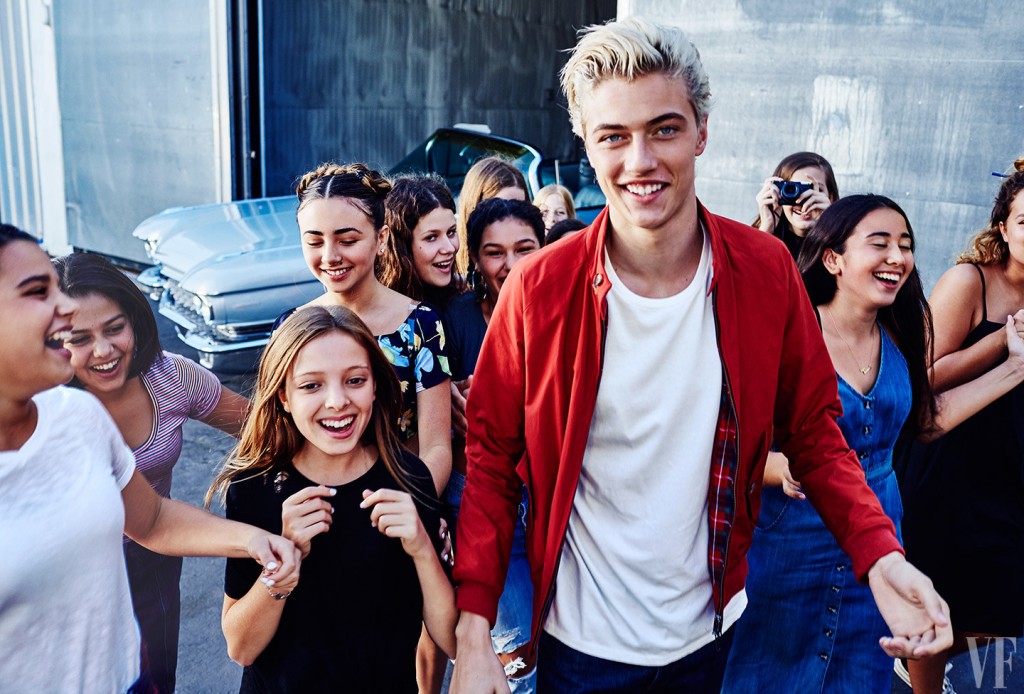 Lucky Blue Smith has graced the pages of this month's issue of Vanity Fair to talk about his meteoric rise to fame and taking the perfect selfie.
He mentions the moment he was discovered by fashion scouts at only 10 years old in his hometown of Spanish Fork, Utah "they said 'in a couple of years, we'll come back for you'" – needless to say, they kept their word.
Advice on taking the perfect selfie? Lucky revealed "good lighting" and adding a puppy amongst his secrets.
Read the full article on VanityFair.com today.