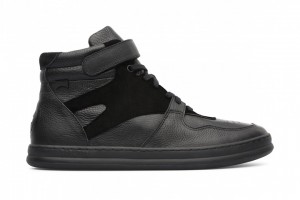 Sophisticated meets sporty in Gosha's latest footwear collection, adopting minimalist detail and subtle colour palettes, Rubinchinskiy offers an urbane footwear alternative. In collaboration with a Spanish premium shoe company, the collection features high grade materials and manufacturing; smooth Spanish leather, rubber outsole, 360º stitiching and leather lined removable anatomic foot bed.
Retailing at $141 USD (£91), the Gosha Rubinchinskiy 2015 Fall/Winter footwear collection is available for purchase here.

A first look at low-cut OFF-WHITE sneaker.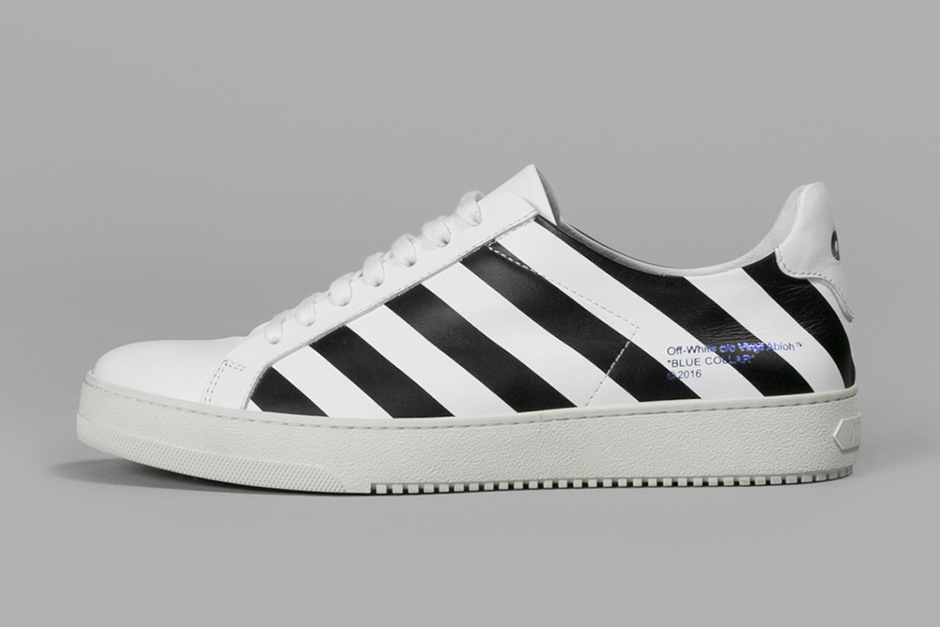 Virgil is adding more flavors to his Spring/summer 2016 "Blue Collar" collection; he is now bringing some new sneakers on the map. Thus far, only four sneakers will be available and they all have unique colorways, which truly emphasize the outlook of the collection.
"I called it Blue Collar, but I actually want to make white collar clothes" Quoted Virgil; the designer is well known for keeping his promises and we are all impatiently waiting on him to put his thesis in action. From $501 – $538 you can now preorder a pair if you desire; keep in mind that the shoe will be shipped on March 2016.